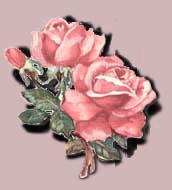 Milly & Deanie
Aug 30,1957

Deanie and Me
Deanie and Me go back fifty years in time
She has always been a friend of mine.
She blew into my life like a soft gentle wind,
Deanie will always be my friend.
She has always been there with laughter and tears,
For me she always has listening ears.
We have shared some heartaches and strife,
Deanie was there for me the worst day in my life.
Thank you , Deanie , from the bottom of my heart,
Friends we'll always be till one of us shall part.
Sept 16, 2000
Created October 18,2000
Font Used Brush Script MT