| | |
| --- | --- |
| Muppets @ Alton Towers 2000 | |
The first muppet day out was at Alton Towers, at the end of course 2, on Bob's birthday (a fact we didn't discover until we were there, earning him a severe soaking on the log flume).
Ben (me - hurrah!)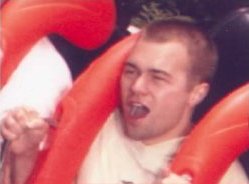 Here I am, demonstrating the international language of screaming.
Matt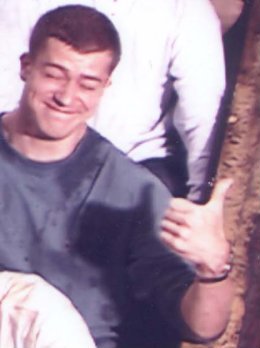 So Matt, I hear you're happy now you've had your eyelids and mouth sewn together.
Frank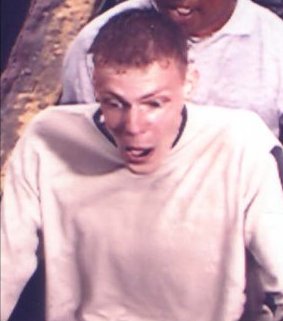 Like many tall people, Frank occasionally makes the mistake of looking at the ground while standing up.
Bob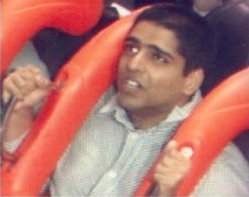 While indulging in his secret hobby of life-jacket modelling, Bob is startled when God appears in front of him.
Kam "The Yoda"
The cheesiest smile in the world. Ever.
Chris
Chris is ecstatic to find out he's just won the lottery.
Download some Anti-Huntley wallpaper.