Home
Still not a member?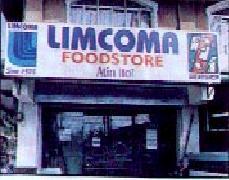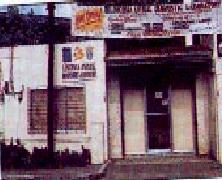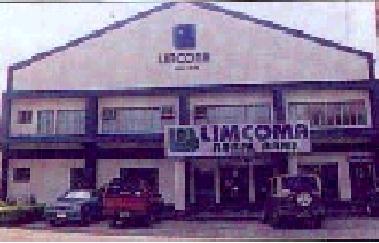 Lipa City Multi-Purpose Cooperative Marketing Association, Inc., as it was called, came into existence in March 25, 1970, as a solution to the growing problem of uncontrolled feed prices of the integrators. Through the initiative of the former Wing Commander of the 312th Home Defense Center in Fernando Air Base, Brig. Gen. Antonio Tan Torres, together with the other officers and some private farmers and traders of Lipa like the families of Claro and Romeo Malleta, Rodrigo Mendoza, Salustia Angeles and Aurelio Robles of San Jose, LIMCOMA was formed with Engr. Claro R. Malleta as the Founding President and Chairman of the Board. Col. Juanito M. Sabay, on the other hand, is considered the Father of Limcoma. Limcoma was registered in Securities and Exchange Commission in July 6, 1970 with an authorized capital stock of P 1 million and an initial paid-up capital of P 57,000 from the 77 original incorporators. The cooperative passed through years of hardships. The first feed mill, which also served as its office, is the Silva Rice Mill (now the Mayflower Building), which was then being rented by Limcoma. Production was done in 'pala-pala' system only until such time that it has acquired a vertical mixer. No remuneration and allowances are being given to the officers then.
But due to the many benefits the cooperative gives to members, most particularly the patronage refund, membership grew and the usual production no longer sufficed the demand of the increasing number of members. A loan from DBP was made to increase the working capital. This was paid in a period of 4 years against the agreed 5-year term. Credit terms from suppliers run from 15 to 30 days while sales to members is on cash basis. Through this system, Limcoma's financial standing greatly improved. Few years later, Limcoma bought Silva Rice Mill. Additional loan was made Cooperative Development Loan Fund, which paved the way to the cooperatives tremendous growth and development. Members continued to increase until such time that the management already felt the need for additional branches to better serve these members. Year 1978 when Rosario and San Jose Branch were established followed by Cuenca in 1981. That same year, a Quality Control Laboratory was built to ensure the quality of the materials being used as well as that of the finished feeds. State of the art laboratory equipments were acquired which made the laboratory at par with the integrator's laboratories.
It was in the year 1983 when Limcoma's Three-Storey Administration Building was constructed. A bigger warehouse was likewise built to allow the storage of bigger volume of raw materials. In year 1984 another warehouse was constructed behind the Silva Rice Mill. A truck- scale with 50-ton capacity was likewise built. In 1985, at the height of the issue on cancellation of tax exemptions for cooperatives under PD 1955, Mayflower Milling Corporation was born.
It was also in year 1985 when Don Claro R. Malleta resigned from his 15 years of Presidency in Limcoma. He was awarded as the 'Honorary President" for life, naming a specific part of building as "C.R. Malleta Hall". Limcoma Labor Organization (LLO) was formed in 1987, giving employees benefits comparable to Manila's big companies and integrators. On the other hand, Limcoma's founder, Don Claro R. Malleta, died February 14, 1987. Even before his death, Limcoma had already planned its 5-year Development Program, which includes the modernization of the feed mill, the operation of a breeding farm and a cooperative bank and the marketing of the members produce. In 1988, Limcoma bought a 6-hectare land in Bo. Talisay, Lipa City, for its Swine Breeding and Experimental Farm. In 1994, the computerized feed mill worth P75 million was put up. This is the first not only in the Philippines but in Southeast Asia, as well, and was considered another milestone in Limcoma's History. It was also this year when the branded 'Batangas Best' processed meat was launched, aimed at helping the members in the marketing of their produce. Aya Holding Pen in San Jose was likewise operated, together with the expansion of Rosario and Cuenca Branch. In its 25th anniversary in 1995, members sum up to 3,155 already. Year 1998 when the management thought of putting up modified branches in all potential areas with objective of getting nearer to the market. Nasugbu, Balayan, Bauan, Pinamalayan, and Tanauan were established but after months of operation, Nasugbu and Pinamalayan did not progress, hence the decision for its closure arose. It was the same year when the construction of SILO started, which is intended for yellow corn storage giving it a longer shelf life. 1999 when Padre Garcia, Candelaria, Sta. Cruz and Tayabas modified branches were put up. 1999 also marked the establishment of Limcoma Rural Bank and the Blessing and inauguration of SILO.