************************************

JICA WELDING

   NEWS NO.2

NAGOYA May 15 , 2001

************************************

IIW Qualification Scheme for Welding Personnel

Hirokazu NOMURA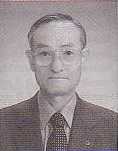 Introduction:The numbers of organizations which have certified according to ISO 9000 series standards have now been increasing rapidly worldwide. In Japan it reaches more than seventeen thousands (17,000) as of the end of 2000. Within the ISO 9000s of standards for Quality Management Systems, welding is to be treated as a "Special Process" since Welds can not be fully verified by subsequent inspection and testing. ISO 9000 clearly requires for "Special Process" that the personnel to be involved as well as the welding procedures to be used in it shall be pre-qualified. In consequence of these requirements, European welding organizations established EWF (European Welding Federation) and, built and implemented a qualification scheme for welding personnel in 1991, just one year before the European Economic Community (EC) has been born. The International Institute of Welding (IIW) has decided to build a harmonized qualification scheme for welding personnel worldwide on the basis of EWF scheme in 1994. Then implementation of IIW scheme has started with European countries in 1998.
2. IIW Qualification Scheme

:As the engineer grades three (3) levels of qualification of personnel and as the foreman/instructor grade one (1) level are defined respectively.

It is principally an education hour based and knowledge based. The academic carrier for the candidate for each level is severely required. Necessary access

  

condition to enter the teaching organization (ATB:Approved Training Body) of each level, and minimum education/training hours at ATB for each level are summarized as followings.

Grade/Level

Education/Train. hour Access Condition

International Welding Engineer(IWE) 446hours Bc. Degree in Engineering

International Welding Technologist(IWT) 340hours College Graduate in Eng.

International Welding Specialist(IWS) 222hours High School in Eng.

International Welding Practitioner(IWP) 146hours Practical Skill required

Access condition for IWE is required bachelor degree in engineering and at least one year experience in welding related jobs. A/C for IWT is required graduate from a college in engineering(min. two years study) and min. one year experience in welding related jobs.

After the completion of the ATB

's education/training including the ATB's examination, the students allow to proceed the final examination. The final examination is fully conducted by the J−ANB(Authorized National Body of Japan)which was approved and authorized by IIW. J-ANB is a part of JWES, but absolutely separated from the educational part of JWES in its function according to the IIW rules. IIW diploma of each level is to be granted to the student who have succeeded in the final examination. IIW diploma is valid for the life.  

3. Relation to the JICA Welding Technology Course(WTC)

: The Japan Welding Engineering Society(JWES) has established J-ANB in 1999. JICA NITC(now the name was changed as ChuuBu International Center,CBIC) and JWES started WTC to meet the IIW rules as a trial in 2000. JICA−WTC and J-ANB have been assessed by IIW audit team in Sept. 2000 and officially authorized by IIW in January 2001. Therefore,participants of JICA CITC WTC in 2000 could be given IIW diploma by J−ANB soon. From this year 2001,participants of WTC are able to have an opportunity to take the final examination for a IIW diploma at the end of the course in official.  However,from 2001 participants who want to take IIW J−ANB examination, that is, IIW diploma shall submit an evidence of graduation from university/institute. When J−ANB can not assess the engineer degree of a participant, J-ANB will require to submit subjects or syllabus learnt by him/her.

4. Transition Arrangement for the Past-participants of WTC :

In 2001, J-ANB will start to negotiate the transition arrangements with IIW for the past-participants who possess a certificate of JWES welding engineers in the past. For the Japanese certificate holders of JWES scheme, the following Transition Arrangements have been approved by IIW in the last year. Every certificate holders have to take a supplementary education of 24 hours and an oral examination.

Certificate holder of JWES

・・・・・ Diploma of IIW

Senior Weld. Engineer(SWE)

 ・・・・    IWE

Level 1 Welding Engineer

    ・・・・     IWT

Level 2 Welding Engineer

     ・・・・    IWS

However, for the past-participants in the foreign countries, it is very difficult to conduct a supplementary education and an oral examination. So, J-ANB will submit a proposal to IIW meeting in which a supplementary education and an oral examination can be omitted, since the past-participants had enough study hours and took both written and oral examination.

However, acceptance for JWES by the IIW meeting does not warrant optimism, since sometimes it will be opposed by some countries. Next IIW meeting will be held in July 2001 in Ljubljana of Slovenia. JWES will inform the results of voting for J

−ANB proposal maybe in the next this News Letter.

★★★★★★★★★★★★★★★

ASEAN Workshop on ISO standards for Laser Welding and Cutting

Muneharu KUTSUNA

[email protected]

I had a travel to ASEAN countries (Thailand, Malaysia, Indonesia, Singapore, and Philippine) last winter from 26th Feb to 6th March as a mission form Japan Standard Association(JSA). We had several workshop with the standard department of their governments. I was very glad to meet with Mr.
Addul Ghalib Tham of SIRIM ,Malaysia in the meeting. I have present the ISO standards on laser materials processing(welding and cutting) and our activities on standardization in the field of laser welding and cutting. I feel that the international harmonization on specification and standard is very important for us. The following is our report from the JSA news letter:
Harmonization of International Standards and Specification of Laser Welding and Cutting
1.Scope
At present, laser processing, such as laser welding. drilling, cutting and marking are used in major industries such as automobiles, airplane, electronics, atomic power, ship and iron and steel industries.
It will be an advanced tool for industries also in the near future.. However international standardization in this field has been promoted with the leadership of European countries, represented by CEN. After analyzing these standards and investigating their applications and the market of laser welding and cutting in European countries , North America and Japan in last three years, it was concluded that international specifications and standardizations on laser welding and cutting by CEN alone is insufficient. Therefore, three drafts on laser welding and cutting for new work items to ISO TC44 have been made by Japan Welding Engineering Society . These drafts were subsequently submitted as New Work Item Proposals to ISO/TC44 by JISC. As a result, they have been voted as a new work item in ISO/TC44/SC5 and ISO/TC44/SC10 by Feb.6,2001.
They have accepted as new work items this year and discussed in the new working group for preparing CD (Committee Draft) for ISO standard.
The current situation for standardization for ISO
2.1 The liaison committee for ISO standards on laser
Structure of ISO/TC44
:Welding and Allied Processes to be discussed on laser welding/cutting, Chairman Gourmelon Secretary Helene Brun Maguet(AFNOR)

P-members: Total

33 countries

O-members: Total

28 countries

O-members(Correspondent) Total

2 countries

Sub committee 10-WG2

Acceptance test for Nd:YAG laser welding machine will be established soon

(1b) CEN/TC121 :Welding

 

Chairman : Hansen (,Force Institute)

Secretary

: Herclunde(Denish Standard Assoc)

 

Members: Total 19 EU countries

SC1 WG4,5: Welding procedure for electron and

laser beam A.Gissen(G)

SC5 : Testing of welds

SC6 : Presentation and terms

SC7 : Equipment for gas welding,cutting

SC8 : Brazing and soldering

SC9 : Health and safty in welding

ISO/TC172 :Optics and Optical instruments

WG7 : Electro-optical systems other than lasers

   Chairman: Mr.Masuda Japan

(This SC9 meeting is often held with IEC/TC47)

CEN/TC123: Laser and Laser equipment

 

 
IEC/TC76: Optical Radiation Safety and Laser Equipment: Chairman:Mr.H.D.Edmunds(USA)

(Note) Standards and specifications for low power laser used for electric or electronic equipments are discussed and prepared mainly in this organization.
2.2 The organization and activities of JWES-LIS committee
This committee of JWES was established for discussion and developments of international standards on laser welding and cutting in 1997. The chairman is Prof .F.Matsuda. Dr.Kutsuna is the secretary.
2.3 The current ISO standards on Laser Materials Processing
(1) ISO standards and drafts on laser welding and cutting equipments and systems
The following ISO standards and drafts are running or are discussed:
ISO ?11145,
ISO/DIS-11146 Terminology
ISO -11252 Laser and laser-related equipment
ISO -11253 Laser device-Mechanical interfaces
ISO/FDIS-11551:Test method for absorption
ISO/DIS-115532 Safety of machinery-requirements
ISO-11554 Test method for laser beam parameters :
ISO-11670Test method for laser beam parameters :

Beam position stability

ISO/FDIS-15616-Acceptance tests for CO2 laser

beam machines for welding and cutting

(2) ISO standards and drafts on laser welding and cutting procedures

ISO/DIS-13919-1 Welding-EB and Laser Beam

welded joints-Guidance on quality levels
for imperfections Part 1 - Steel
ISO/DIS -15609-4 Specification and approval of

welding procedures for metallic materials
-Welding procedure test- Part 4: Laser welding
(3) ISO Standards and drafts on laser cutting
ISO TR 11552 "laser and laser related equipment- Laser materials processing machines:

Performance specifications and benchmarks for cutting of metals" is now preparing.
ISO/FDIS-15616-1 Acceptance tests for CO2 laser
beam machines for welding and cutting.
Three new proposals on laser welding and cutting to ISO/TC44
 from Japan (JWES)
New Proposal to ISO/TC44/SC5 : "Hardness Test Method of laser weld s"
New Working Group" Hardness Testing, Convenor : Prof. F. Matsuda " was organized in ISO/TC44/SC5 to make Committee Draft on hardness test method with considering laser weld, electron beam weld and spot weld. . The draft was distributed to 12 members from 5 countries, United States, United Kingdom, China, Korea and Japan.

(2) New proposal to ISO/TC44/SC10:"Acceptance tests for CO2 laser beam machines for welding and cutting-Using 2D Moving Optics Type"
pr EN ISO/FDIS 15616-1,-2,-3:"Acceptance tests for CO2 laser beam machines for welding and cutting" is circulated/to be expected now.. More than 100 comments on it including Japanese comment were listed up and considered to make final DIS. Two Japanese experts who attended the meeting of ISO/TC44/SC10 at Berlin on June 19, 2000 expected to hear discussion and final decision of CEN/TC121/SC4/WG8 (Convener: B.Hansen).
In the ISO/TC44 plenary session at Paris on Sept. 14,2000, Japanese delegate ask more open discussion on Japanese comment to pr EN ISO/DIS 15616-1,-2,-3, in which including a new work item "Acceptance tests for CO2 laser beam machines for welding and cutting-Using 2D Moving Optics Type". As a result, the following resolution 26/2000 was made.
- ISO/TC44 agree to circulate a new work item proposal to be registered, if accepted, under the program of work of ISO/TC44/SC10 for a technical specification (TS; Normative).
"Acceptance tests for CO2 laser beam machines for welding and cutting-Using 2D moving optics"

(3) New proposal to ISO/TC44/SC10:"Acceptance tests for Nd:YAG laser beam welding
-Part 1: Machines with optical fiber delivery"
First draft of new proposal for ISO/TC44/SC10 on acceptance test for YAG laser machine was discussed in AWS C7C committee meeting at Chicago on April 24,2000. The draft was modified in May, 2000, and submitted to ISO/TC44/SC10 meeting at Berlin on June 19,2000. After the discussion, SC10 decided to develop this new proposal under CEN leading of the Vienna Agreement, because it has similar scope of prEN ISO 15616-1,2,3. So, it was transferred to CEN/TC121/SC4/WG8. However, Japanese expert can not join and discuss it as a regular member of the meeting. So, in the ISO/TC44 plenary session at Paris on Sept 14,2000, Japanese delegate made the objection to the transfer from ISO/TC44/Sc10 to CEN/TC121/SC4/WG8. As a result resolution 21/2000 was made.
- ISO/TC44 agreed to circulate a new work item proposal to be registered, if accepted, under the program of work of ISO/TC44/SC10 proposed to CEN/TC121 to apply the parallel procedure, ISO leading.

"Acceptance tests for Nd:YAG laser beam welding -Part 1:Machines with optical fiber delivery"

So, Working Group 2 will be expected to establish for the discussion of it in ISO/TC44/SC10. The convener will be Mr.B.Hansen.
4. Future subjects and the countermeasures

By the resolutions of ISO/TC44 plenary session on Sept 14,2000, Japanese three new work item proposals were be send to the P-members and O-members of ISO/TC44 for ballot by the secretariat of ISO/TC44 in November,2000. Therefore, by the early November, LIS-WG2 have finished modifying of original draft after considering the comments from the members of TC44/SC5/WG1.

And JWES will send a message to several non-European countries through St-Louis Net Work, which is established after POCWA Meeting at St Louis in 1999, for asking their supporting.

*****************

******************

I have visit to Mr Kasemchai

's house in Bangkok, Thailand

I had a chance to visit to Mr.Kasemchai

's House .And he, his wife and I had a dinner on the boat which run in the river. It was fantastic for me. I had a very good time at Bangkok. Photo shows his family at his home.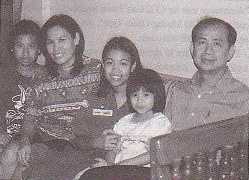 During staying at Singapore, I have contact with

Mr Tan Keat Peng(1985 participant). He was working for Japanese company and now working for another company. He took me to Chinese restaurant for dinner and to Singapore Cup by his good car at Night. I could enjoy it with him. I had unforgettable night at Singapore. Ex-participants are so kind to me.

Therefore, I had a nice trip to Asian Countries.

※※※※※※※※※※※※※※※※※※

Our Home page on KUTSUNA

's HP

Dr.Kutsuna opened his home page:
http://www.geocities.com/kutsuna 1/kumain.html
※※※※※※※※※※※※※※※※※※
In this home page, information of JICA Welding course is opened for ex-participant. If you have a comment and information, please open it and give your information to your JICA friends.
This Homepage will be renewed each several monthes.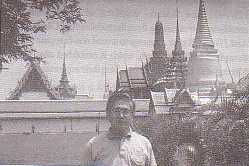 ################

Information from

   

present participants in 2000

#################

Essam Rabea Ibrahim Mahmoud

、Mr

Central metallurgical R&D institute

(CMRDI)

Welding Research dept.

Address:

  P.O.Box 87 Helwan, Cairo, EGYPT

Tel. (202)5010094

Fax. (202)5011185

E-mail: [email protected]

Really, the welding Engineer course is one of the most important courses provided by JICA. Firstly, the course duration is a round six months. This provides adequate time for the participants to fully understand the new technologies presented in the course both theoretically and practically. Secondly, the end of the course exam provides incentive for the participants to study hard to get JWES and IIW qualifications. In my point of view, the participants who complete this course will become real welding engineers. The course covers most of the subjects relating to welding including; welding metallurgy, welding design, welding process & equipment, fabrication & procedure control, safety & quality control. Beside theses topics the course covers the welding of special materials like Aluminum, Titanium, and Cast Iron.

Also, the course covers the destructive and non-destructive testing which has a close relation with welding.

At the same time there have been many practical training and many visits to different companies. Really it was a good chance to visit these companies which have international trade marks like Toyota, NKK, Mitsubishi Heavy Industries, Komatsu, Nippon Steel company, Toshiba, etc..

Also, it was very enlightening to me to visit Nagoya University and Osaka University.

Generally speaking, the knowledge we got in these six months was more than we could have got in all our life.

Life in Japan

I am lost for words to express my feelings towards Japan and Japanese people. Before I came to Japan, I heard a lot about the Japanese people, how they are kind and helpful. Now I can say that what I heard did not fully credit this great country.

I can never forget these sweet days I spent in CBIC and the nice JICA people I met. Especial mentions to our JICE coordinator Mr. Hisamoto whose behavior with us was like that of an old brother.

Finally, great thanks to the Japan government, JICA, and welding engineer course staff, who provided this great chance for me, and I wish to meet you again.

※※※※※※※※※※※※※※※※※※

Mohammad Reza Yazdanpanah,Mr

Mechanical Engineer

Technical Affairs Department

Esfahan Steel Company (ESCO)

Ministry of Mines and Metals

km 45, zobe Ahan Highway,

Esfahan, Iran
Phone: (+98)-3357-2089
Fax: (+98)-3132-2174
My Company
Esfahan Steel Company (ESCO) is the first and the biggest steel manufacturing plant in the Islamic Republic of Iran.
Esfahan Steel Company consists of the following principle divisions:
1. Main parts of the production line including chemicals and coke production, sintering, blast furnace, steel making and rolling mill departments.
2. Technical services division including Mechanical, Electrical, Power plant, Energy, Water supply and Communication engineering departments along with Refractors, Central Laboratory, Vehicle repair and Maintenance, Building repair and Maintenance, Railways and Department of Technical Affairs.
3. Planning and Development division including Plant Engineering, Center of Metallurgy and Quality Control, Industrial Engineering and Automation Departments, responsible for Design, Planning, Research and Quality Control.
4. Finance and Commercial Division responsible for ordering and Procurement of various goods, sales and marketing and providing financial resources.
My job
In technical Affairs Department, there are many different specialize such as Automation, Manufacturing, Energy, Civil structure, Cast iron, Steel making, rolling mill, Hydraulic, refractory, Corrosion Industry, Electronic.
We evaluate all problems in the steel company about manufacturing, repairing and production. Usually I work about manufacturing of new equipment, repairing in different sections, technical inspection of equipment and assurance for correct utilize from equipment. I am a member of accident committee. In this committee we evaluate the reason of accident and propose some recommend for preventing of repeat.
Companies Visited
In this course we visited many companies such as NKK, IHI, TOSHIBA, HITACHI, DAIHEN, KAWASAKI HEAVY INDUSTRY, TAKIGAMI CONSTRUCTION Co and also Nagoya University and Osaka University.
I think all of them were very useful and good experience for the participants.
In NKK we had good lecture and also practice about SMAW, CO2, SAW, TIG, MIG and NDT.
In Nagoya University we had very good Laboratory exercises about observation of typical microstructures of welded joints, measurement of hardness in HAZ and observation of cold cracks, measurement of diffusible hydrogen, HIC (Implant test), Charpy test, Tensile test.
※※※※※※※※※※※※※※※※
NOEL. E.I.S.MBONDE,Mr

LECTURE
MECHANICAL ENGINEERING DEPARTMENT

MBEYA TECHNICAL COLLEGE
P.O.BOX 131, M B E Y A
T A N Z A N I A.
Organization: MINISTRY OF SCIENCE AND TECHNOLOGY
Telephone: 255-022-2503180 (Residential)
255-022-2503016 (Office)
-2503017 (office)
-2502861 (Principal's)
Fax: .. 255-022-2502302
E-mail address: <[email protected]>
MY STAY IN JAPAN
Japan seems to be a small country by territory, but in actual facts it is as big as the United States of America by her first class Technology, polite national and International policy, Polite and Intellectual people to whom one may learn from.
10th April, 2000 was my first day to see Japan, when I landed at Kansai International airport. Everything to me seemed to be unusual and night of total darkness. It was just like a dream when I found myself in Osaka International center, as I could not understand how organized the whole trip was.
I stared enjoying the hospitality of Japanese people right from the airport and Osaka International center even before reaching my final destination. It was difficult for me to know whether I have changed my center from OSIC to CBIC
Or not as I could not find any changes in everything, instead more enjoyments and
Excitements were the daily morning songs before starting my lectures.
As a matter of fact, after arriving in Nagoya, and started my daily lectures I found that I can really get what I wanted to get, and Infact I got it and even excessively.
My Obligation then is to pass my sincere gratitude and long life wishes to the President of JICA, to all CBIC staff for their hospitality and to all Lecturers for their Great knowledge they shared with me during the training period.
My gratitude is also to my Head of Welding Engineer course Dr. M. Kutsuna, and to my Honourable coordinator Mr. Hisamoto for a job well done. Last but not least I would like to express my sincere thanks to my Nihongo sensei Ms. Kogasan and
Ms. Yamamotosan or their big effort in Japanene language.
I wish all of you ALL the best and long life.
Noel.E.I.S.Mbonde
Tanzania-2000.
※※※※※※※※※※※※※※※※※
Valentina St. Tzaneva, Ms

Institute of Metal Science at
Bulgarian Academy of Sciences
(IMS-BAS)
Office address:
Shipchensky Prohod
No67, Sofia 1574,
BULGARIA
Phone: (+359 2) 7142-407
E-mail: [email protected]
Country Report

Bulgaria is located in east Europe with borders on the south to the Greece and Turkey, on the west to the Yugoslavia, on the north to the Romania and on the east to the Black Sea. The capital is Sofia with population about 2 million. Official language is Bulgarian language. Bulgarian state was founding 681 A. D. The country is divided into 26 administrative units-district. Bulgaria is famous with a great number of thermal and mineral springs with different curative properties.

Workplace

The Institute of Metal Science at the Bulgarian Academy of Sciences is a complex Institute the activities of which are related to fundamental researches and applies studies. A general scientific direction in Welding Department is Physical and Chemical Problem of Welding Technology.

The Welding Department is a member of Bulgarian Union of Welding, which is a member of International Institute of Welding (IIW).

About the Level of Technology in Japan

Before coming in Japan my knowledge about Japan was from the books or TV. Now I can say that Japan is a modern and high technological developed country. The secret of Japanese wonder is the people, theirs style of working and high sense of responsibility. It is the basic of all great achievements.

The welding technology is connecting link in the steel structures. Therefore the requirements for fabricating and erecting welded steel structures are general important to achieve a finale high quality.

Training cource

During my training we have visited more than twenty company. In NKK we

were having a practice about one week. We were able to observe most of the welding processes including welding robots, which are the famous in the rest of the world.

Actually it was very intensive training course, but the extremely useful. I was studying many new things, no only absorbing knowledge but also analyzing them. We need to change mindset and see that we are responsible even for the final destiny of our product. It is going to be difficult, but step by step we can walk a very long road. We need a new point of view.

Finally, I would like to express my great thanks of all JICA staff in NITC who made so much for our good staying in Japan. I hope to see you again. 09.20.2000 Nagoya

※※※※※※※※※※※※※※※※※

Shanta Raj Batash Mr

.

Lecturer

Western Regional College,

Institute of Engineering ,

Pokhara.

Address: P.O.No. 1 7 0 , Pokhara , Nepal

Tel: 00977- 61 - 30107 , 20029

Fax: 00977- 61- 21523 , 23423

E mail:

[email protected]

LIFE IN JAPAN- JUST IN TIME ( JIT )

First, I would like to express my sincere thanks to JICA for providing me an opportunity to take training in Japan.

I don

't have any suitable words in my dictionary to express my feeling about Japan , Japanese people , society and culture. Just I can say that everything is perfect " Just in time". I am very much impressed by the working style,behavior of Japanese company whose prime motto is quality product with affordable cost.

Next, Japanese people are very kind , generous to foreigner. During my stay, I had encountered with so many Japanese friends and family and all of them behave me as if I am a member of their family.

About CBIC

CBIC , is a home away from home. Staff member from front desk to dinning hall and working staff of JICA, whenever we met , their sweet smile with greetings, compelled me to forget my country and my families in Nepal and I am very much grateful towards these people.

Next I can

't forget the IFA members who are always trying to help participants in different ways. I had enjoyed a lot of Programme organized by IFA and had opportunity to know about Japanese culture, society and people etc.

The most important/unforgettable moments is that , I had opportunity to know not only about Japan , but also about the different countries people, their culture ,behavior , customs etc under one roof , i.e. CBIC

Lastly , I would like to express my sincere thanks to following personal;
* Dr Kutsuna , Dr Miyata and other lecturers for their valuable lectures and experience shared with us .

* Mr. Hishamoto , Who was always with as like our guardian during our stay in Japan.
JICA staff members and Nihongo teacher Mrs. Yamamoto and Ms Koga , who taught us Nihongo for comfortable stay in Japan and
All companies who had given us opportunity to have vivid vision about practical/field application of welding technology.
Once more I would like to say that , I had really a good and memorial stay in Japan besides my training and I would like to wish for prosperous economy ,good health and long life for the people of Japan.
Sayonara! Sayonara!!
※※※※※※※※※※※※※※※※※
MOHAMAD SOM BIN AHMAD Mr.

POLITEKNIK KUCHING
BEG BERKUNCI 3094,
93050KUCHING, SARAWAK
EAST MALAYSIA.
TEL. 682- 428796

HOUSE: 606-3842034
MY ORGANISATION

I am a lecturer in Politeknik Kuching that was located in one of big city in East Malaysia. As a lecturer in Mechanical Departments I was responsible to teach Engineering Science as an academic subject and also welding and sheet metal fabrication practically and theoretically. In teaching of welding I have an experienced of nearly 20 years. Teaching of SMAW and oxy-acetylene process for nearly 15 years. For the rest 5 years were including MIG, TIG, SMAW and oxy-acetylene, including brazing by using brass filler rod.

NITC/CBIC LIFE

Staying in surrounding area of CBIC is very good experienced that ever had before. Here, I have experienced of making friends with other participants from other country with different culture and the way of thinking.

Living and make friends with people from different country are very good experienced because we can learn a few simple words of their mother language. Sometimes its brings so much fun because of different slang and pronunciations. Sometimes we can say that NITC just like a little world.

Many facilities are provided for comfortable life for every participant. We can go for sightseeing to nearby places by using bicycles. Ones can do some physical exercise in the gymnasium where fitness facilities were provided. Every participant also can communicate with some of his or her friends abroad by using internet free of charge.

In my opinion living in NITC is very interesting and I will never forget in my life forever.

FACTORY VISIT/TOUR

According to our schedule the training included many trips and visits to some factory that was presented in good sequence and timing. Some of the companies are small size but others are gigantic which carried out big projects such as ships and also heavy machinery.

In Hitachi Via Mechanic for example we have some practice on MIG and TIG. Other are NKK Research Center, ASH and some small private companies which related on the same subject. In addition, we also visited many big companies that produce hydraulic excavator, rolling stocks, hydraulic crawler cranes, bulldozer, shinkanshen body.

In some factory, which produces robotic welder, we have a chance to do the operating of the robot by ourselves. At first they taught us how to do teaching operation of the robot by using teaching pendant. Then we do the welding alone. This is quite good experience for us. Frankly speaking visiting in such big companies, will gives more information

's about some typical methods used in welding in more practical way.

There are some slot in the schedule where we were taken to some interesting places such as atomic memorial building and museum in Hiroshima City. Others are Little World where we can observed many type of house of different countries throughout the world. Our group also was brought to some old temples in Kyoto City. Here we can find many souvenirs that we can buy for our relatives and friends.

IIW CLASSIFICATION TEST

By the way Welding Engineer Group 2000 are very lucky because we are the pioneer group of this course have a chance to sit for IIW Classification Test. Ones who passed this classification are officially accepted as Welding Engineer. In my opinion ones who have passed this exam should officially received IIW Welding Engineer Certificate because the syllabus of the course fulfill international specification needs. It was conducted in very tight scheduled and very tough and talented.

SUMMARY

After attending this course for about nearly half a year I found that it was very tough course with very tight schedule but very good situation for those who really to upgrade their knowledge with related field. Frankly speaking, I found that my knowledge increased drastically.

※※※※※※※※※※※※※※※※※

Nihal Ratnayake,Mr

 

Mechanical Engineer

Sri Lanka Ports Authority

Engineering Division

45, Leyden Bastain Rd

Colombo 01

Sri Lanka

Tel 94 ?01- 421231

Fax 94-01- 435660

E mail :

[email protected]

Home Address : 36/1, Temple Rd

Thelangapatha,

Wattala

Sri Lanka Tel 94-75-339714-

Sri Lanka is an island, located in the Indian Ocean south of the India. Colombo is the capital of the country. The area is about 64.850 sq km and the population is about 17 million.

My organization is the Sri Lanka Ports Authority,is one of the leading port in the Asia. I am a mechanical engineer,responsible for maintances of all cargo handling plants used in the port.

During our programme we have received good knowledge on theoretical and well as practical aspect on welding technology and also new findings on research in this field. We have opportunity to visit several major Industries in Japan such as NKK, IHI, HITACHI , TOSHIBA etc to get good knowledge on welding technology adopted in manufacturing process in ship building, bridge construction , automobile Industries and also we could able to get some knowledge their polices like

" Just in time" and how it is successfully implemented in these industries.

I would like to thank to JICA for giving me this oppernitity and also members of JICE, NITC for guidance and cooperation during my stay in Japan

※※※※※※※※※※※※※※※※※

Pham Thanh Hoai,Mr.

Researcher,

Welding Dept.

National Research Institute

For Mechanical Engineering

Ministry of Industry

Thang Long St, Gaugiay

Dist. , Hanoi,

Vietnam

We stay in Nagoya International Training Center about five and half months. NITC is not so big , but its atmosphere is very nice and friendly. Here, we have all facilities such as computer rooms, clean and comfortable room, and many different kinds of sports. I feel that NITC like my home, services are very good, people are very polite and gentle. I enjoyed staying at NITC(CBIC) very much.

About the study of Welding course, the course was very interesting and the course was sufficient. The lectures were well delivered, and there were technical visits , lectures and practical training organized, according to each topic which was very useful. These lectures are really very informative and cover both the modern knowledge and practical application. I am sure that these lectures have provided us with useful knowledge that is very importance to future activities in my home country.

Finally, I would like to say, that I like NITC and Japan a lot. I will remember for ever and ever these months studying in Japan.

 

########

Messages from Japanese Staffs

########

To my JICA Students and Colleagues

   

Ryuichiro Ebara,Prof.

Dept. of Advanced Materials Science Kagawa university 2217-20,Hayashi-cho,

Takamatsu-city, Kagawa,761-0396, JAPAN

Phone + 81-87-864-2391, Fax +81-87-864-2438 ,
E-mail;[email protected]
It is my great pleasure to have a chance to send a message to my JICA students and colleagues all over the world. I retired from Hiroshima R & D Center, Mitsubishi Heavy Industries ,Ltd. on the end of March1999, then moved to the newly established Dept. of Advanced Materials Science, Kagawa University on April 1,1999. The Kagawa University which was founded 51 years ago is a national University and is consisted of five faculties such as Education, Law, Economy, Agriculture and Engineering. The Faculty of Engineering of Kagawa University which was founded under the new concept of unification of natural and social sciences on October 1997 and is consisted of four Departments such
as Safety Systems Construction Engineer-
ing, Reliability-based Information Systems
Engineering, Intelligent Mechanical
Systems Engineering and Advanced Ma-
terials Science. The number of the under-
graduate students per year is 280 at present
and the number of the faculties will be reach-
ed to 100 next year. The Dept. of Materials
Science started in 1999 and is consisted of
three research groups such as Materials
Systems Engineering, Materials Process-
ing Engineering and Functional Materials
Physics. The number of the undergraduate
students per year is 60 for Dept. of Advan-
ced Materials Science at present. In the
very near future we will accept graduate
students for Master and Ph.D. The new
campus in the Kagawa Intelligent Park is located in the southern part of Takamatsu city. I have been spending a very busy time now, but I have been enjoying it. I am teaching four courses such as Engineering Materials, Materials Evaluation ,Structural Materials Design and Technical Presentation at the moment. I have been still interested in the research on environmental degradation of structural materials and development of corrosion resistant materials. The emphasis is focussed upon the evaluation of chemical plant materials under SCWO ( supercritical water oxidation) environments. The corrosion behavior of stainless steels such as SUS316L and NSL310MoCu has been investigated under SCWO environments including 20.000ppm trichloroethlene. Now I have just started a stress corrosion cracking tests under the SCWO environment. If you would have a chance to come back to Japan , please don't hesitate to visit me.
Almost ten years ago I started a whole day teaching " Introduction to Corrosion " for JICA students in Nagoya International House and have been enjoying it every year. I would like to continue to do my best as far as I can. My love and best wishes to you all.
♪♪♪♪♪♪♪♪♪♪♪♪♪♪♪♪♪♪♪♪♪♪
Keep your mind on safety
Nobuo KITAMURA, Mr
NKK Corporation Engineer
For about 15 years, I have been taking care of JICA Welding Course in NITC. Participants are coming to NKK TSU Laboratories at July or August which is the hottest season in Japan. At our laboratory, participants are mainly practice arc welding skills such as SMAW, GMAW, GTAW and SAW for one week (sorry we don't have air conditioner in the training room), and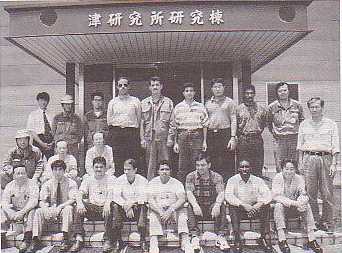 radiographic test , ultrasonic test and penetration test for one week. In most year, some participants were experienced welding operator so they supported our staffs. Most of our staffs are not very good at English but we can communicate well using body language etc. At the end of the week, participants were able to get ABC of welding operation in such a short period.
It is my pleasure that there were no human body trouble in this course. I think it is a kind of cultural difference for one's way of thinking about safety, sometimes I saw someone not wearing goggles or helmet when they practice welding.
As an lecturer of "Safety", I hope you and your colleagues use proper protective equipment and get a good health and a success in your profession.
♪♪♪♪♪♪♪♪♪♪♪♪♪♪♪♪♪♪♪♪♪♪
My feeling in our training for JICA Participant
Masaki Morita,Mr
President of Aisei Hard Inc

I am managing our Job shop ,Aisei Hard Inc., for a long time. And we have accepted JICA participants more than 20 years. JICA participants from many countries have a variety of personality. Generally , they are largehearted. It is our pleasure to teach them our skill and knowledge through job training . I am thankful to have such opportunity and I will show you our feeling .

(1)

On the occasion of our introduction to participant

When our staff, Mr Johji Fujie , introduced hi m self to JICA

participant at our company, he said

" I am Johji".

Immediately, one of participant said

" I am George too". And

They made an atmosphere that they are an old friend over the countries without border. I have felt that we could make our friend ship easily over the world , i.e. over the border and race.

(2)

On the Job training

When we have JICA participants for training of surface hardening and cladding, we have no extra facilities for training.

Therefore, we asked them to use our machines for production with our staffs. I am afraid that they are not satisfied their training, because of lack of time and machine for training. For example, they wanted to know more mechanism of automatic powder plasma spraying machine. But we have not enough time. On the other hand, they wanted to bring Cobalt alloy powder and flux for spraying to their countries. Sometime, we can not offer the materials.

(3)

At Lunch Time

We have a variety of persons who have different religions and want to eat different foods. So, we have served

"SAKANA

KAISEKI Ryori

" which included main fishes and vegetables.

They like it and eat using a chop stick falteringly. During lunch they speak cheerfully about many topics with our staffs. They told us about their countries.

It is a very good time for us to make friendship and contact with them. Finally, I would like to support this wonderful training course as my father have done.

♪♪♪♪♪♪♪♪♪♪♪♪♪♪♪♪♪♪♪♪♪♪

A Comment from training Coordinator

Kenichi Hisamoto

Training Coordinator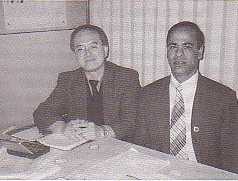 It is a pleasure for me to have a chance to write for JICA Welding News No.2 issue. The year 2000 was not only the final year of 20th century but was an epoch-making year for JICA Welding Engineer Course , because the course was approved by IIW ?IAB as an official approved training course program (ATB) to meet IIW welding personnel qualification scheme. As a result, every participant successfully completes the course is qualified internationally as

"Welding Engineer" .

This accomplishment should be,of course, accredited to Dr.Kutsuna who has been playing a key role in implementing the course for long years with support of JWES, associate professors of Nagoya University , as well as experienced of private sectors , who have been sparing no effort in contributing to the course by introducing their profound knowledge and deep expertise. I should say that I am happy to have served as training coordinator in this particular course.

JICA

's international cooperation program has been shifting gradually from " Technology" focused to " Human Resource Development". However, in such trend, I think this course will last long in future, because " Welding is a KEY technology which has been widely utilized in almost all fields of industry, and there are still many countries which are in need of cooperation form Japan.

In this course I encountered about 25 people from varios countries in three years, and I could make many pleasant memories with them. Every memory is a treasure for me. I believe those participants are doing well and striving for the development of their countries.

♪♪♪♪♪♪♪♪♪♪♪♪♪♪♪♪♪♪♪♪♪♪

Hello Participants

Hitoji NAKAO,Dr.Eng.

 

Lead Auditor, Det Norske Veritas AS

E-Mail:[email protected]

I am presenting a lecture titled

" Steels for Welded Structures" for more than ten years including the years directed by Former Professor Isao MASUMOTO. I worked for Nippon Steel and the subsidiary companies for almost forty years and my duty at the companies was mainly the development and quality control of various steels for welded structures.

Although my presentation is just one day, the content is extended from the fundamental concept of integrity of welded structures, and manufacturing processes such as melting and processing variables of steels to the mechanical properties and weldability of steels for various application of welded structures. The requirements of strength, low temperature toughness, weldability and internal soundness for steels become severe and severe each year. Steel manufacturers endeavor to develop new steels and improve the quality of steels in order to meet these severe requirements of various users of steels. My presentation is based on the experience at steel manufactures. I hope my presentation would be instructive and useful for you at your home.

I retired from steel companies at the end of June,2000. However, I am now an independent consultant as materials engineer and I am collecting new information on new steels for welded structures. I am also an assessor of ISO 9000s(Quality management system) and ISO 14000(Environment management system ) and visiting various organizations to assess these international management systems. If there is any chance, it is my pleasure to talk about these matter for you.

I wish you, your family and your organization which you belong are happy and prosperous through the new centry.

Best regards, Hitoji Nakao,Dr.

################################

Letters from Ex-Participants

################################
The Steel Industry and The Development of Welding in Malaysia - Brief Outlook.
Dr. Samsudin Bani
(Managing Director of Mega Element Sdn. Bhd., Malaysia. Mega Element is a company registered under Standard and Industrial Research Institute of Malaysia (SIRIM) Incubator Programme)
Introduction
Malaysia, a small nation in terms of its population of about 23 million is striving to become one of a developed nation by the year 2020. Malaysia

's economy was largely agricultural based before it turned into manufacturing and heavy industries since 1970's

This article briefly describes the trend of the future development of steel and welding industries in Malaysia.

The Steel Industry
The iron and steel industry in Malaysia can be traced back since 1930s when various cast iron products were produced for the tin mining and rubber processing industries.
Prior to the 1980 recession, the country saw the establishment of steel plants producing steel bars, rods, wires, nails, billets e.t.c. After the 1980 recession, Malaysia intensified its industrialization programs. Through its agency, the Heavy Industry Corporation of Malaysia (HICOM) the industrialized program was intensified and saw the steel consumption rose substantially. Later the Malaysian steel producer began exploring opportunities for the manufacturimg of flat products and sections. Flat products were used by the manufacturing sector while heavy sections were used for the high-rise buildings and specialized infrastructure.
In the 1997 economic crisis, the growth of steel industry began to slow down and the impact was felt in 1998. Overall, steel consumption plagued as a direct consequence recording a drastic drop of 46.4% about 4.5 Million mt as compared to 8.4 Million mt pre crisis level. However it is anticipated that the steel consumptions will grow by 10% in 1999 and 20% in 2000 before moderating at 15% in 2001. The annual growth rate for period 2002-2005 will be at 12% respectively.
The Trend of Welding Industry
Generally, the sector of economy that are widely used of welding and its related activities are those of the steel based industries such as the Oil and Gas, Petrochemical plants, Power plants, Infrastructures (high rise building, towers, bridges etc), Manufacturing (automotive, steel components) etc.

The Oil and Gas sectors including the Petrochemical plants are expanding in the east cost areas especially in Kertih and Gebeng corridor. Petronas (Malaysia National Oil Company) scheduled their offshore exploration work of gas and petroleum until the year 2005. Petronas would also ventures internationally and to date they are in about 25 countries mainly in Africa and ex-Soviet countries.

In the power industries, we saw the construction of new power plants such as in Manjung in Perak located somewhere West Coast of Malaysia, in order to meet the nation

's electricity demand. It is a RM7 billion 2100 MW coal fired work power plant and the first 700 MW unit is due to be in commercial operation in due course and another two 700 MW units coming on line in subsequent intervals.

The infrastructure projects constructed to support the vision 2020 are the transport industries such as the Light Rapid Transit (LRT) projects within Kuala Lumpur, the capital city and a speed train linking the capital with the newly built K.L International Airport (KLIA). Other projects include the National Stadiums including F1 circuits, highways, airports and seaports. Such projects would be continue from time to time in order to meet the vision 2020 objectives; where Malaysia aiming to become an industrialized nation by the year 2020

As far as welding is concerned, it is believed that in order to support the growing trend of the industries, there is a need of an authorized body to govern welding activities. The areas of concern are training on specialized and advanced area, technology transfer, R&D, registration and certification of welding personnel and providing programmes on Health and Safety. As to date, there is no such active association or organization in Malaysia. However, the Department of Occupational Safety and Health (DOSH) and other government agencies were only responsible on certain limited scope of work.

Internationally, we saw that the trend is towards bringing the entire individual welding societies or organization of each countries in the world under one governing body called International Institute of Welding (IIW). One of the objectives is to define the guidelines for the education, training, qualification and certification of personnel involved in welding and rules for their application.

Conclusions
It is generally believed that Malaysia has the potential to become an industrialized nation by the year 2020 in view of its vast natural resources and abundant land areas. What it has to do is to upgrade the technological capability of its manpower resources in order to be more competitive in global market.
As far as welding is concerned, Malaysia wishes to be affiliated with IIW in near future for the benefit of the industry at large
References;
Report on Status and Outlook of the Malaysian Iron and Steel Industry, Aug. 1999.
Tenaga Nasional Berhad Website (
www.tnb.com.my
)
PETRONAS Website (
www.petronas.com.my
)
IIW Website (
www.iiw-iis.org/iiw/about/objects.htm
)
(
Note; The writer can be contacted via e-mail. The address is [email protected])

††††††††††††††††††††††

Respected Dr. Kutsuna and entire staff of CBIC,

Abdul Majid

Director,

Telecom Factory,

Deonar,

Mumbai 400088

India

Telephone: Office: + 91 ? 22 ? 5566235, ? 5563031 to 46

Home phone + 91 ? 22 ? 7711828

+ 91 ? 11 ? 2622255 (when at Delhi)

Fax: +91 ?22-5563878/ 5565733

E-mail: amajid 51 @ hotmail.com,

amajid 51 @ yahoo. com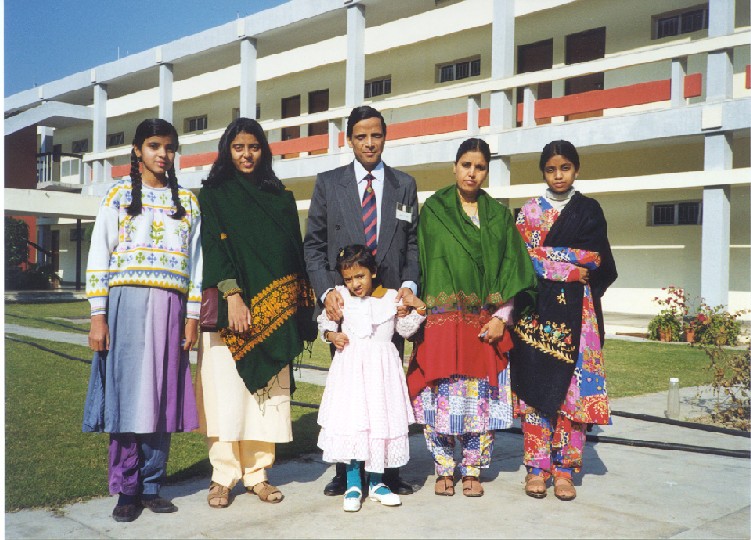 Congratulations and thanks for initiating this movement of

'welding' of ex-participants of 'Group training course in welding Technology', now called 'Welding Engineer Training Course'.

I am currently working as Director, Telecom Factory, Mumbai (India). This is a govt. factory engaged in manufacture of various equipments needed by Telecom Sector. Recently, I was on a visit to my previous office at New Delhi where per chance I received my copy f JICA welding News No.1 (May 15, 2000) as well as booklet ? Mail address of JICA welding course participants. A glancing through the newsletter and booklet took me back to April-Nov.1987, to cherished memories of NITC, Nagoya University and Japan as a whole. It was fascinating to read the

'voice' of course leader, see photo of Shimamura-san and read letter of Mr. VA Rebong of Philippines, my co-participant in Welding course of 1987. I used to some times receive copy of 'Kenshu-in', redirected from my previous office address. This did give some news about JICA activities, but elaborate details like the one from this newsletter were wanting.

After my return from Japan I was posted in a project in Jabalpur City in Central India, where a Telephone Pole manufacturing Plant was under installation in collaboration with a German firm. The plant used

'Shielded Metal Arc Welding' process for manufacture of Tapered Telephone Poles. I must admit that knowledge and skill acquired by me during Welding Technology Course proved to be of immense help in enabling me to successfully complete the plant installation and commissioning. Plant's Collaborator had provided for Argon gas shielding, but we carried out several experiments using CO2 gas, varying welding parameters, metal wire thickness etc. and succeeded in getting optimum welding quality using CO2 gas. This proved very economical compared to Argon gas. Moreover CO2 gas was available locally where as Argon had to be transported from distant cities. We can well imagine how skills learnt at NITC & Nagoya University helped in reducing the cost of welding in our plant.

In Feb. 1992 Dr. Matsumoto had visited India. I was fortunate to have attended with him an Assembly of ex-participants of India at New Delhi. On that occasion I also sought valuable guidance from Prof. Matsumoto on some welding problems we were facing in the plant at Jabalpur. I am extremely happy to attach a photo of the assembly at Hotel Maurya Sheraton, New Delhi. I learnt about sad demise of Prof. Matsumoto through the newsletter. Certainly he had made immense contribution to evolving of the course to the present shape. May God rest his soul in peace.

I have as many as 16 photo albums with me as memoirs of Japan. I just can not forget even a single moment spent there. Warmth of Japanese society, kind co-operation of staff of NITC, Nagoya University and participating industrial units, and the team spirit of fellow participants is unforgettable. NITC was really like a mini world. Introductory meeting of participants, presentation of country report and farewell function at NITC, with flying national flags of all countries really resembled a mini UN conference.

I would like to make a few suggestions. Let all photos in the newsletter be printed in color and better if the lose sheets be bound. I would request that e-mail addresses of all ex-participants, staff of NITC and Nagoya University be included in the next news letter so that we are able to keep in touch and exchange ideas with each other. NITC/CBIC can also launch a web site and immediately operate a group e-mail address of all participants so that e-mail from everyone reaches all others. We as IIT, Kanpur alumni have a similar common e-mail exchange with

'e-groups'.

I would also like to renew my JWES membership and certification. Kindly have the details sent. I would also like to subscribe to Welding Journal of Japan.

I am attaching two more photographs. One, a family photo taken in Jan.1998 on the occasion of Silver Jubilee reunion of alumni at Indian Institute of Technology, Kanpur (India), and 2nd a photo taken aboard a ship at Nagoya Port during April 1987.

Once again my profound gratitude to everyone. Hope to continue interacting.

With regards,

Abdul Majid

††††††††††††††††

*** Greeting ***

Dear Prof. KUTSUNA

Albena Bobeva LILOVA,Ms (Beny San from Bulgaria)

  

************

Happy New Millennium and Happy New Year !

Is this special season and all the year through I wish to you and your family:

Happiness. Deep down within.

Serenity. With each sunrise.

Success. In each facet of your life.

Family. Beside you.

Close and caring friends

Health. Inside you. Love.

That never ends.

Special memories. Of all the yesterdays.

A bright today. With much to be thankful for,

A path. That leads to beautiful tomorrows.

Dreams. That do their best to come true.

And appreciation. Of all the wonderful things

About you.

***************    

 

What a very beautiful and intensive poem it is !

・・・

M.Kutsuna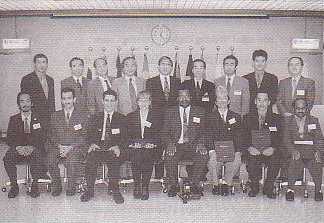 Closing ceremony

'2000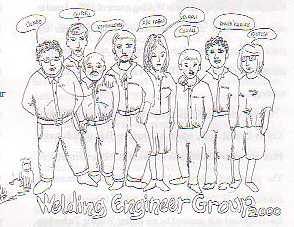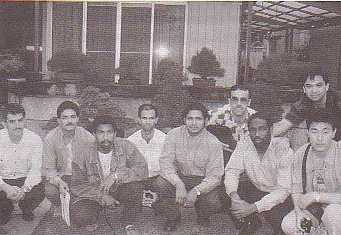 At Kutsuna

's House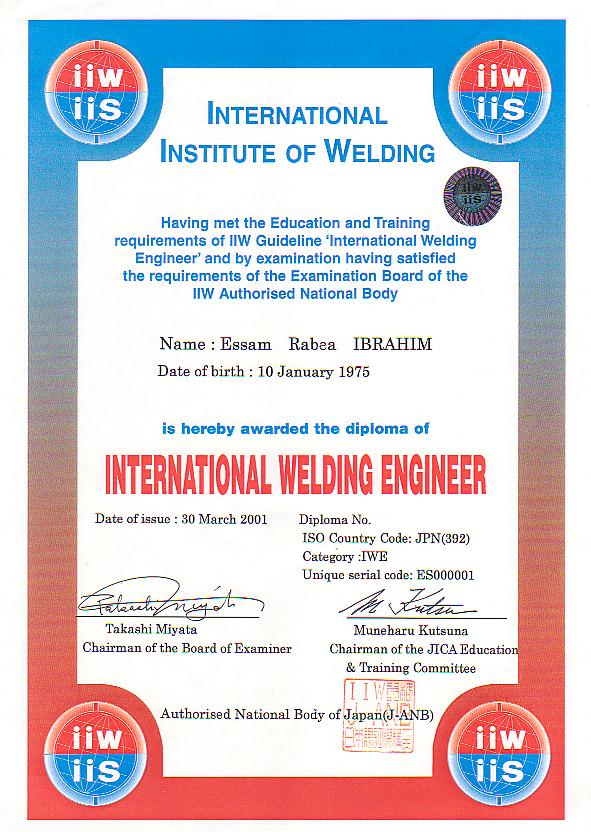 75th Anniversary of Japan Welding Society
Seventh
International
Welding Symposium

First Announcement

-------------------------------------------------------------------

TODAY AND TOMORROW IN

SCIENCE AND TECHNOLOGY OF

WELDING AND JOINING

---------------------------------------------------------------------

November 20-22, 2001

International Conference Center of Kobe, JAPAN

Sponsored by

Japan Welding Society

Scope and Topics

Seventh International Symposium of the Japan Welding Society (7WS) will be held as a key program in the year-long celebration of the 75th anniversary of JWS

's founding in the first year of the 21st century.

Welding and joining technology has been making a progress through fusion and harmonization with every field of science and technology to be applied and adapted to manufacturing process for various kinds of products.

The symposium aims to promote direct exchange of the latest scientific and technological information related to welding and joining, and discussion of the strategy impacting the future of materials processing R&D between those who participate from all over the world in the following scope and topics:

Welding Phenomena, Physics of Welding
Modeling and Simulation
Sensing, Control and Automation
Computer Aided Welding
Information Technology in Welding
Robotics
Advanced Welding & Joining Technology
Laser Materials Processing
Micro Joining Processes
Joining of Advanced/ Graded Materials
Weldability Testing
Phase Transformation, Microstructure
Design of Welding & Joining Structure
Residual Stresses and Distortion
Welding Consumables
Health and Safety, Hazards Prevention
Life Assurance, Repair Welding
Resources, Conservation
ECO-materials
Special Session

Industrial Visits and Social Events

The Conference Committee is planning to arrange optional technical visits to industries and institutions during the Symposium. The detailed information will be provided in the Second Announcement.

Further information

can be obtained by the followings:
Mr. Masabumi Suzuki
Secretary General
Japan Welding Society
1-11 Kanda Sakuma-cho, Chiyoda-ku, Tokyo 101-0025, Japan
TEL: +81-3-3253-0488
FAX: +81-3-3253-3059
E-mail: [email protected]
http://wwwsoc.nacsis.ac.jp/jws/index.html
Prof. Masao Ushio

Joining and Welding Research Institute

Osaka University

TEL: +81-6-6879-8646

FAX: +81-6-6879-8689

E-mail:
[email protected]
Or Muneharu KUTSUNA,Dr for JICA participants:
.E-mail:
[email protected]