Suki the Wonder-Mutt
If you're considering adding a dog to your life, be sure you have LOTS of energy, patience, and tolerance for mopping urine. Suki is the most charming dog on the planet, and I'm thrilled to be her "Mom".
These photos don't do justice, but my digital camera is broken, so you'll just have to believe me: she's CUTER now!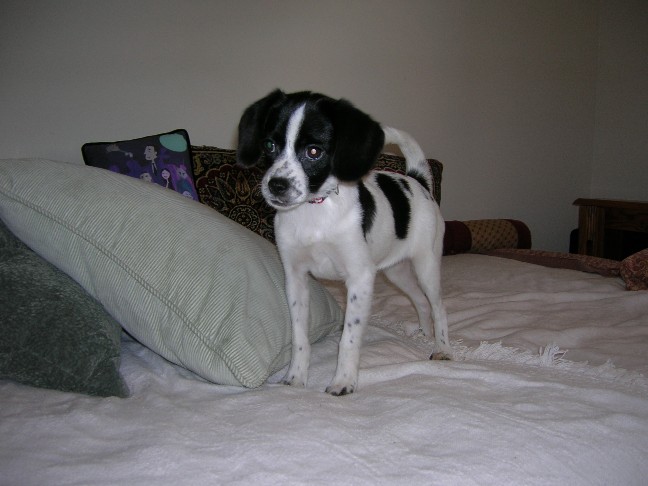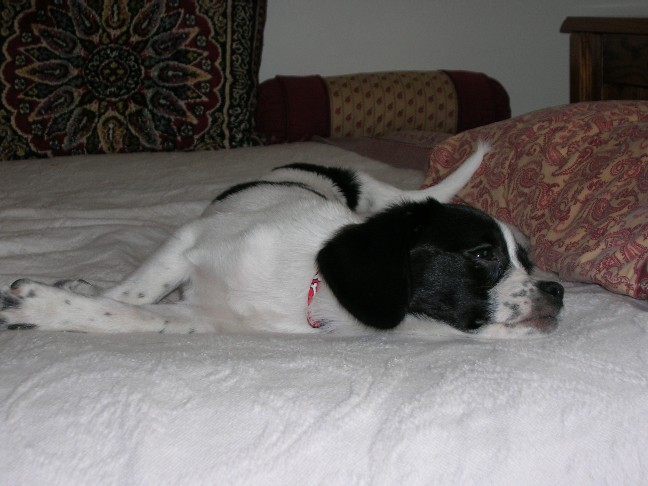 PUBLIC SERVICE ANNOUNCEMENT: Chocolate, Onions, Rasins, and Grapes can be TOXIC to dogs. Tell your puppy-lovin' friends!