GLOVER FAMILY
Generation 1
HENRY GLOVER (mar. Helena Wakeman)
Generation 2
HANNAH GLOVER (mar. David Ashley Sr.)
HENRY GLOVER
Generation 1
HENRY GLOVER was born on 15 February 1602 at Worcester, England.*

<!============FOOTNOTE BOX TO LATERAL LINE============!> <!.....TEXT BOX TABLE.....3 BR before......!>

<!....TEXT BOX....>

<!......TEXT BOX..(no BR after this line).........>

* Various data is to be found regarding the birth and birthplace of Henry Glover.
(1)
He may have been the son of Sir William Glover, born in Ashford, Kent, England. Sir William married in 1594, Anne Goverard (born 1545 in England). Anne and Sir William had nine children:

Elizabeth;

William;

Thomas, born in London, married Jane Roberts, died in England;

Anne, married Barne Roberts;

Susan;

Mary;

Alice;

John;

HENRY GLOVER, b. 1603.
Sir William died 17 Dec 1603 in London, at 58 years of age.


This data from the Website of Ross D. Andrews, of Manassas, Virginia, seen 22 Oct 2008; site last updated in 2001.



(2)
Another set of data comes on the RootsWeb LIST of Steve Glover, of Barrie, Ontario, Canada.


He states that Henry Glover was born about 1610 in England. He sailed in 1634 on the "Elizabeth," out of Ipswich, England, and arrived in America in 1634. He married HELENA RUSSELL.



(3)


<!...END BOX......>

<!.....END BOX......>
Henry married in 1640, HELENA WAKEMAN. She was born in 1607 at Ribbesford, Worcestershire, England, the daughter of Francis and Anne (Good) Wakeman.

<!============FOOTNOTE BOX TO LATERAL LINE============!> <!.....TEXT BOX TABLE.....3 BR before......!>

<!....TEXT BOX....>

<!......TEXT BOX..(no BR after this line).........>

Francis Wakeman was born 6 Oct 1565 at Bewdley, Worcestershire, England, and died 2 September 1626 at Eastham, Worcestershire, England.


Anne Good was born 27 Oct 1568 at Bewdley, Worcestershire, England. She died 29 January 160-/21 at Bewdley.

<!===========DEATH FLOWERS>


<!...END BOX......>

<!.....END BOX......>
Henry Glover died on 2 September 1689, at New Haven, Connecticut.



HANNAH GLOVER
Generation 2
HANNAH GLOVER was born on 23 May 1646 at New Haven, New Haven County, Connecticut.


Hannah married on 24 Nov 1663, DAVID ASHLEY at New Haven. He was born, a twin, on 3 June 1642 at Springfield, Mass, the son of Robert & Mary Ashley.


<!============LINK BOX TO SPOUSE PAGE============!> <!.....in text 2 BR before.......in children NO BR before........!>

<!=========END SPOUSE LINK BOX================= !>




---
PRIMARY REFERENCES
Trowbridge, Francis Bacon The Ashley Genealogy: A History of the Descendants of Robert Ashley of Springfield, Massachusetts (New Haven CT, 1896) pp. 3-28.

Glover, Anna. An Account of John Glover of Dorchester and His Descendants (Boston: David Clapp & Son, 1867) p. 485.
See footnote on pg. 485 for only a small footnote about Hannah Glover, the daughter of Helena Glover.

Jacobus, Donald Lines. Families of Ancient New Haven (Baltimore, Genealogical Publishing Co., Inc., 1981 [originally] Rome, N.Y. and New Haven, Conn., 1922-1932) Vol. 1, p. 107.

For Wakeman data: Long Island Genealogy, seen on 22 Oct 2008..




SECONDARY REFERENCES

Bigelow, Ashley. A Bigelow Background. Published by Author, 1933. At Family History Library, Salt Lake City, UT, Call No. 929.273 B481ba.

Savage, Genealogical Record, vol. 1.

Davis, Genealogical Register, vol. 2, pg. 394.











---
Official Website of the
Burch, Nickel, Sheldon, Griffin,
Saemann and Brazelton Family
This is the Glover Family Page


Joann Saemann
West Jordan, Utah
Design and presentation © 2008 Joann Saemann
Some material may be paraphrased
Last Updated – 12 December 2008


<!......Graphic Logo credit for Shawna's BG....!>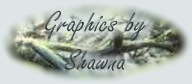 <!............................THIS ENDS TEXT BOX.............!>