The Prison Connection.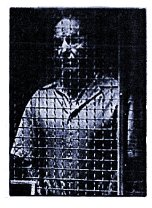 Michael Rizzitello.



The 99 months Mike Rizzi spent in the California prison system afforded him the chance to form alliances with an emerging criminal sect which dubbed itself the Mexican Mafia. Prior to its exposure to organized rackets figures such as Jimmy Fratianno, Angelo Delgado, Jack Fox and Mike Rizzi, the Mexican Mafia had been a loose confederation of prison hardened youth gang members but under the tutelage of incarcerated "Italian" mafia members, the Mexican Mafia soon began to organize itself instituting strict guidelines enforced through fear, intimidation and murder.
A hiearchy was established based on loyalty and a willingness to sacrifice ones personal safety for the good of the gang. Joseph Morgan a brown haired veteran of East Los Angeles gang battles became the primary contact between the Mafia and La Eme. Morgan soon began contracting with mafia members to collect gambling debts owed by fellow inmates. During the formative years Eme's numbers remained small but the quality of their forces was dynamic. Two years younger than Mike Rizzi, Joe Morgan's reputation as a fearless warrior as well as an uncanny knack for controlling and insighting young hispanic inmates to commit unspeakable acts of mayhem drew the two into an unholey alliance.
.
Morgan grew up behind bars having spent 16 of his 33 years incarcerated by the time Rizzi entered the system in December 1962. Considered a veterano loco inspite of being of Slavic descent, Morgan became a father figure to many of the young gang members who entered prison from his barrio. His body barred the scars from battles on the street and behind bars, early on he took to shaving his head and occasionaly growing a large bushy mustache which he shaped fu-manchu style. Intimidation and murder were his specialty which were traits a man like Mike Rizzi could appreciate and use to his advantage.


Rudy Cadena.


As Rizzi made the tour of California's prison system he came into contact with many of la Eme's leaders the brightest being an undersized powder keg known as Chy. Tough, bright and thoughtful, Cadena was a product of the violent gang wars which exploded frequently at San Quentin, Folsom and Chino. Cadena's slight stature was a poor measure of the considerable heart displayed in the heat of battle. Chy possessed an agile mind brimming with ideals one of which was to set aside petty disputes in pursuit of establishing a statewide chicano criminal syndicate. Having suffered the disappointment of having had the flow of high grade heroin interrupted as a result of a federal investigation which ultimately destroyed the long operating pipeline organized crime had used for decades, Cadena, Morgan and Rizzitello would come to play an important role in expanding the California pipeline via Mexico.
Though long open, Benjamin Siegel was the first major crime figure to exploit the Mexican corridor for illicit importation purposes. Following Siegel's demise, Louis Fiano in conjunction with the Sica brothers delved into trafficking on a large scale moving moderate quantities of maurijauna grown primarily in the state of Durango. By and large Mexico remained an anomally as the state of Minnesota by comparison emerged as a much safer bet with lower transportation costs. In 1964 1,925 acres of domestic maurijauna plants were destroyed by federal narcotics agents, 1,239 of which were in Minnesota making it the largest maurijauna growing state in America. 4 years later the trend had changed as a steady stream of cars and trucks moved more and more Mexican grown maurijauna and amphetamines into the US.
Fiano and the Sicas employed a capable team of ethnic distributors to hawk their wares in urban areas of Los Angeles, Chicago and New York. Walter Lee Carlton rose to a position of prominance as the group's primary contact in Watts. Carlton reigned for several years but was ultimately replaced upon the emergence of Leroy Jefferson. Jefferson was the most recognizable figure in west coast dope circles from 1957-1959. Jefferson's operation moved so much heroin and maurijauna that he became the dealer of choice for several New York mob factions. In each case federal agents captured Jefferson and Carlton leading the Sica boys to explore other options.

Never one to dabble in the drug trade, Rizzi "as you will recall," was schooled by notorious racketeer Crazy Joe Gallo. Unconventional and progressive, Crazy Joe was known to dabble with maurijauna every so often. For Rizzitello, maurijauna would become an easy source of income and nothing more. As Mike Rizzi served the final years of his jail term, a deal was struck with members of the Hernandez family establishing them as major players in Mexican smuggling circles.
The Hernandez operation was no overnight sensation having struggled to make a mark in a crowded Mexican market moving mooderate amounts of cocaine, maurijauna, amphetamine tablets and an inferior grade of heroin known as Mexican brown from their Tiajauna base. The Hernandez fortunes took a turn with the incarceration of legendary Mexican kingpin Patricio Becerra Ortiz in the mid 60s. Seizing a once in a lifetime opportunity, the Hernandezes assembled a network of traffickers and set them in place across the United States while securing ties with cocaine manufacturers in South America. The mastermind of the organization was Robert Hernandez. Hernandez was assisted by his wife Helen and his brother Juan.
In an effort to monopolize the Tiajauna action, the Hernandez cartel initiated a wave of shootings and bombings aimed at "Crucito" Macias-Sanchez head of a large and influential cartel with long established ties. The violence ended after Robert was wounded in a retaliatory shooting which left him blind. Following the shooting Helen Hernandez became the driving force in the cartels affairs. With the Macias-Sanchez war in full swing, the Hernandezes were indicted in San Diego along with 48 members of their operation after border guards seized a load of cocaine and heroin with an estimated street value of $1 million. The top three members of the cartel fled the US avoiding prosecution in the case. Two years later the Hernandez operation was again under investigation and this time a more serious blow was delivered ending with the arrest of Roberto, Helen, Juan and 4 other ranking members of their organization.
Federal authorities were able to link a 10 lb shipment of heroin to the Hernandezes directly. A subsequent raid on their Tiajuana home led to the seizure of a heroin lab, $2.4 million worth of uncut heroin, a large arsenal and $25,000 in US currency. The ranking trio drew sentences of 11 years each and were confined at La Mesa Federal Penitentiary in Tiajuana. In a strange twist of irony, La Mesa was also home to the aforementioned Patricio Becerra-Ortiz. Becerra-Ortiz lived oppulently in a penthouse cell equipped with a television and wet bar. Prison proved no obsticle for the longtime kingpin as he passed orders to his drug network. In short order Helen Hernandez from another section of the prison would effect her own version of the Becerra-Ortiz command post.


Mike hits the streets


Rizzi's release coincided with the emergence of the Mexican Mafia as a player in international affairs. As Rizzi obtained his freedom, control of the Los Angeles family lay in the hands of Joseph Dippolito an old friend of Jimmy Fratianno. Dippolito was the heir apparent to an aging Nick Licata. Licata had been taken out of action the previous year after twice refusing to anserw questions during a grand jury investigation into organized crime. Dippolito hadn't faired much better having spent 8 months behind bars for lying about ownership in an Ontario liquor store. The infraction had cost Joe Dip 8 months behind bars, hardly enough time to impede a long established criminal operation like the mafia. The Dippolito family had long established ties to Joseph Bonanno and Thomas Luchesse leaders of two powerful New York crime families with powerful voices in narcotics circles.
Rizzi began to operate around the fringe of the Dippolito led Los Angeles family. He took a 300 lb., slob of a fellow known as Fat Bobby into his confidence. Fat Bobby was well connected having earned the confidence of Pete Milano a rising star within the local criminal syndicate. Fat Bobby possessed an agile criminal mind but he wasn't much of a tough guy on his own. By pairing his many talents with Big Mike, Fat Bobby suddenly became a very important man about town. In addition to Fat Bobby, Rizzi hooked up with his old partner in crime Louis Castiglione while adding the talents of former Folsolm prison inmate Harry Gambon Buckley. Buckley was 6 years older than Rizzi and had spent virtually his entire adult life behind bars. In his youth he had run with a gang of pachucos and dabbled in every crime you could think of. Several years older than the founders of the Mexican Mafia, Buckley quickly gained a leadership position within the organization rising to a position of great prominance.
At the peak of his power, Buckley is said to have been the undisputed leader of the Mexican mafia's operation at Folsolm prison. In addition to his sparkling criminal resume, Buckley was a good friend of Joe Morgan. When Rizzi emerged from his prison stint, Buckley presented himself ready for action. Rizzi quickly put Buckley in contact with the Sica brothers who enlisted Buckley and several of his Eme soldiers in a plot to smuggle drugs into California via Tiajuana. Buckley began making several trips to Mexico and established a base of operation which continues to flourish to this day. Buckley was kept apprise of Eme members up for parole. Once they hit the street they carried orders to report for duty. Buckley by default became the Eme's street boss both in Los Angeles and Mexico.
What is painfully clear with the rapid ascent of Harry Buckley and the level of sophistication demonstrated by the Mexican mafia at this juncture is they received top notch counseling in establishing their structure on the street. It is less of a stretch to say their entrance into Mexican trafficking was ushered by patrons with long established ties south of the border. As the scope of the operation is studied those responsible for establishing this massive conspiracy emerge from the shadows.


[email protected] Gate City Publishing-California Crime File.