Hoover Criminal Gang
Click for Hoover Gallery
Hoover History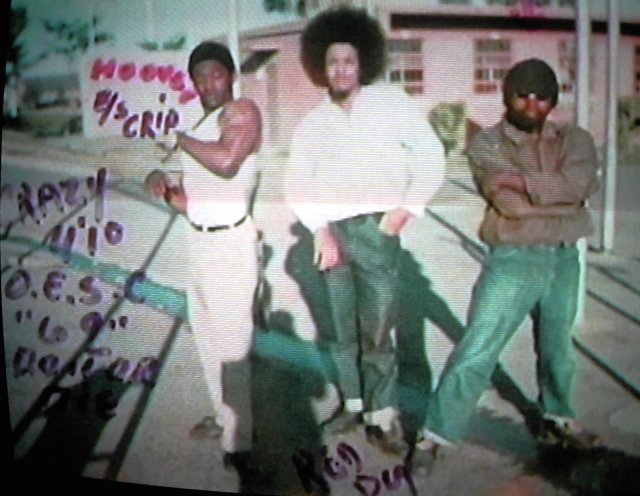 One of the oldest and most feared gangs from the post Watts era "1965" of gang bangin. The Hoovers trace their history back to the pre-crip era when they were known as the Hoover Groovers. The Groovers maintained their autonomy and fostered a fearsome reputation during prior to the rise of crippin and remained a powerful force as the latter became a phenomenon which swept through Los Angeles in the late 60s. Unwilling to bow to the growing meance posed by Tookie's Westside Crip gang, the Groovers clashed several times with the crips. Things threatened to escalate into a full blown war after Little Chocolate was shot and killed and several other Groovers were wounded in ambushes attributed to Westside Crip Curtis "Buddha" Morrow.
Relations between Buddha and Lil Chocolate "like those between the Westside Crips and the Hoover Groovers up to this point," had been nothing short of antagonistic but in a last ditch effort at avoiding an epic gang battle, a meeting was called between the leaders of the Hoover Groovers and the Westside Crips. Attended by such stalwart members as Fat Riley, Bimbo "from the Groovers," and several members of the Westside Crips, the stars of this show were Donny Boy, Boo, Diamond and Big Chocolate from the Hoover side and Tookie, Buddha, Big James, Monk, Sweetback and Warlock. The Hoover contingent arrived at Saint Andrews Park with tension running high as Big Chocolate began to speak on the death of his younger brother and a potential alliance between the Groovers and the Westside Crips.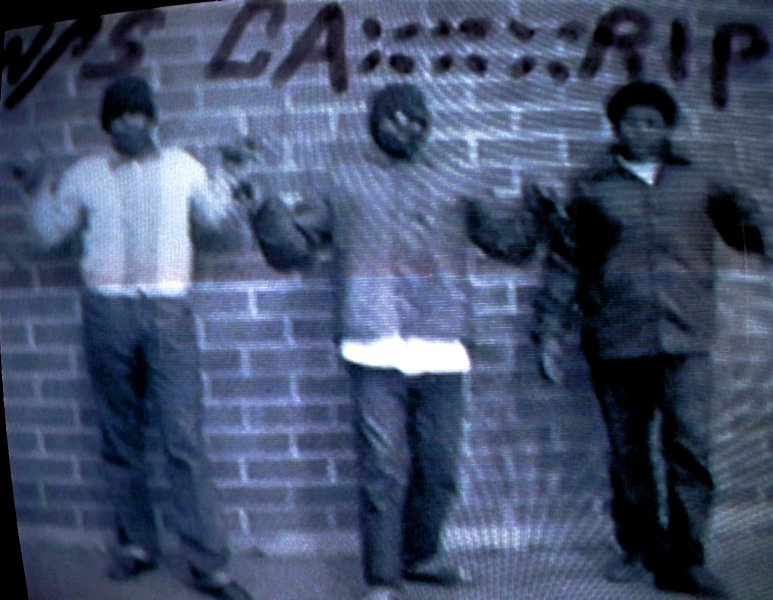 After a brief exchange between Buddha and Big Chocolate cooler heads prevailed and the two gangs agreed to join forces against a mutual enemy, the Figueroa Boys. With the Figueroa Boys the target of their mutual enmity, the Hoover Groovers eventually became known as the Hoover Crips. Over the years the gang would expand to include several sub-factions "sets," for example 4-trey, 5-nine, 5-duece, 74, 8-trey, 9-duece, 107, 11-duece and most recently Hoover Criminal. The Hoovers inspite of their breaking from the Crip fold command tremendous respect both on the street and in the prison system where they are led by Tony Stacy, Steve Champion and several other capable leaders.
The Hoovers have established factions spread across the United States thanks in part to the drug network run by Freeway Ricky Ross in the 80s. One of the most notorious if not the largest wholesaler of crack cocaine, Ross's network established outposts in Seattle, Tulsa, Oklahoma City, Cincinatti, Dallas, Houston and parts of Mississppi to name a a few. Ross established 81st street as his base of operation and successfully united all the Hoover sub-sets under the connect. 81st street between Hoover and Figueroa was unquestionably the Hoover equivalent of Mecca for Muslims. Just as Saint Andrews park is known as gangsta land, this area was dubbed Hoovaland.


H.C.G.






[email protected] Gate City Publishing-California Crime File.