Michael Santo Polizzi
Consigliere
1979-1993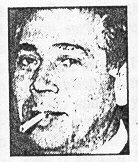 1924-1997
The Unlikely Wiseguy
The only child born to Angelo Polizzi and Assunta Chinnici on January 2, 1924. Michael's father was a influential member of the revitalized Gianolla gang holding a high ranking position under Giuseppe Manzello until the duo was gunned down on August 11, 1920 as they stood conversing with Angelo Meli in front of a building at 344 Larned street east. Polizzi and Manzello were peppered with 15 shots fired from a passing automobile leaving both men near death. Manzello succumbed to his injuries while Polizzi fled Detroit to recouperate in San Cataldo, Sicily the place of his birth. During his rehab, Angelo met and married Assunta and the couple celebrated the birth of their Michael Santo just before returning to Detroit where Angelo resumed his criminal career. Polizzi benefitted from his father's success as a bootlegger and partner of some of the most powerful men in Detroit's underworld. As a result of his father's wealth, young Michael was sent to New York to attend school away from the glare and taint of his father's reputation. Polizzi graduated from Philadelphia's Valley Forge Military Academy in 1941 and immediately returned to New York where he enrolled at Syracuse University. Polizzi's higher education was put on hold for two years as he voluntarily joined the U.S. Army in 1943. Following the completion of his military commitment in 1945, Polizzi returned to Syracuse University earning a degree in accounting in 1947.
Family Ties And Business Partnerships
Polizzi returned to Detroit and married Angeline Priziola the daughter of Papa John Priziola a senior member of the chair "ruling council of Detroit dons" and a former bootlegging partner of his father. Priziola financed his Michael and Peter Tocco "married to another of Papa John's daughters," in establishing Jay Cee Music Company a firm they operated for 65 years. While the founders of the outfit were long on business sense, they lacked the formal schooling that the second generation of outfit leaders would attain. Polizzi, Jack and Anthony Tocco as well as Tony Zerilli would all obtain college degrees. To the surprise of no one, all of these men were highly regarded and pursued heavily by people on both sides of the law who sought them out with offers business oppurtunities and investment proposals. Amoung the deals Michael chose to enter into were Home Modern Appliance Co. (operated 1952-1953), Service Die Cast Corporation (in partnership with Charles Mayne a frequent partner of Polizzi's), Service Cable Co., (Mayne, Thomas Sheehan and Murray Robertson owned this firm with Michael Polizzi owning 15,000 shares of company stock). Mike struck business deals with several members of the Detroit underworld. The most profitable of these dealings were The Torosian Oil Company a firm owned and operated by Scarface Joe Bommarito, Michael Rubino, Charles Coe and George Massau. This group was believed to have fronted this business for Pete Licavoli another member of the chair. Michael's stake in Torosian equaled 15,000 shares. The Investment company Moravian Acres was owned and operated by Mike's father-in-law in partnership with Peter Tocco and Rafaelle Quasarano. Mike sunk another $78,000 into Valley Die Cast Co., while another $25,000 went toward securing a liquor license for the Living Room Lounge, a Detroit bar and grill located 1791 Bellevue. Charter Boats Inc., listed Michael Polizzi as it's President along with Vice-President Anthony Zerilli and Treasurer Lee Schoenith. FBI agents watching the movements of the up and coming members of the Detroit outfit spotted Polizzi, Schoenith and Zerilli aboard a 48' cabin cruiser registered to Charter Boats Inc. The trio was in the company of several notorious gamblers including the Giacalone brothers,Joseph Fayad and a group of unidentified women. The mob watchers noted with interest the boat was christened the TO-MI-LEE, which they contend combined the names Tony, Michael and Lee. In a later report both Tony and Vito Giacalone were listed as frequent visitor's of Polizzi's home, the Living Room Lounge and the Shiek Cafe both Polizzi owned establishments.
Underworld Ties
Within ten years of his return to Detroit, Michael Polizzi was listed along with Jack Tocco and Anthony Zerilli as the future leaders of organized crime in Detroit. Polizzi began meeting frequently with Pete Licavoli, Michael Rubino and Scarface Joe Bommarito. The topic of these meetings usually involved some matter pertaining to the numbers racket. The frequency of these meetings increased during the summer of 1957 when Mike filled in for his ailing father who was awaiting the gald bladder operation which would claim his life on September 10, 1957 at the age of 57. The hole created by Angelo's sudden death was eased by the comptence displayed by his then 33 year old son. Impressed by Michael's performance in relief of his father, Papa John placed Mike in charge of his gambling concessions in Hamtramck.
The Appalachin Connection
While no one from Detroit was caught in the Appalachin raid, officers searching a nearby field did locate a slip of paper with the phone number PR-1-0699. This number turned out to be Mike's home number. Investigators located Polizzi and grilled him on what he knew of the apparent mafia gathering at the upstate New York home of Joseph Barbara. Polizzi denied any knowledge of the meeting but admitted Barbara and his recently departed father were close friends. When questioned about several calls made to Barbara from his home number between June 23, 1957 and July 3, 1957, Polizzi explained that his parents were visiting the Barbara's during this time and the calls were to his father not Barbara. Polizzi was released and his name never appeared in the media in connection with the Appalachin fiasco.
Viva Las Vegas
After being labled the future of organized crime throughout the '50s, Anthony Zerilli, Jack Tocco and Michael Polizzi rose in stature during the early '60s. Tony Zerilli was installed as the new head of the partnership following his father's retirement in or about 1963. Polizzi was chosen to sit as the number two man behind Zerilli. The transition of power was eased by the presence of Angelo Meli, Joe Zerilli, Pete Licavoli, Papa John Priziola and William Tocco, who kept themselves informed of underworld affairs and activities. Polizzi joined Zerilli in a plan to make their mark in the glittering city of Las Vegas. Zerilli and Polizzi approached syndicate connection man Johnny Roselli and inquired about available properties on the strip. Roselli found the perfect project for them in 1964 when Maurice Friedman a longtime Las Vegas mover and shaker asked Roselli to help him locate investors for a new strip property he was planning to build under the name of the International. Roselli arranged a March 10th introductory meeting. During the initial meeting Zerilli and Polizzi patiently listened as Friedman filled them in on the details concerning the International and the money he needed to complete the project. The meeting ended with the Detroit duo pledging to pick half of the construction cost. Polizzi returned to Detroit where he and Tony Zerilli later held a meeting with Jimmy Hoffa in which he was informed about the meeting with Friedman. Hoffa had alot of money invested in Vegas through loans made to various casino's and hotels, but the oppurtunity to purchase a piece of a property he and the Teamsters could call their own excited the controversial union leader. Hoffa informed Zerilli of interst in the deal and offered to pick up the remaining construction costs. All of the principles in the deal were brought together in Chicago on April 12, 1964 in an effort to finalize the plan. The International construction plans were scrapped after Hoffa backed out of following an indictment for misusing more than $20,000,000 from the Teamsters pension fund. Disappointed with the loss of a potential gold mine, Zerilli and Polizzi remained patient as evidenced by their decline of an offer to brought fourth by Friedman on behalf of T. Warner Richardson which would cut them in for a half million dollar piece of the Silver Slipper. Zerilli turned the offer down claiming the deal wasn't big enough. Friedman followed up the Silver Slipper proposal with an offer to cut them in on the construction of the Frontier Hotel and Casino which had a projected construction cost of $20,000,000. This was exactly the oppurtunity the duo had been waiting for. This deal would seperate them from the likes of Joe Columbo, Tommy Eboli and Nick Licata "an old friend from Detroit who had recently taken over the Los Angeles family." The Nevada Gaming Control Board quickly turned down Zerilli and Polizzi for an ownership license stating their contacts with crime figures in Detroit. Zerilli countered the commissions findings by having Friedman and T.W. Richardson front for them on the license. The ownership issue was eventually settled with Irving (Slick) Shapiro and Arthue Rooks a judge from Papa John's gambling area of Hamtramck. Zerilli also allowed ST.Louis crime boss Anthony Giordano to invest in the deal as well. Once all of the frontmen were in place, the Detroiter's wasted no time in exploiting the Frontier. The Frontier was skimmed to a tune of $6,000,000 in just over two years. The property was sold in 1967 to billionaire Howard Hughes for a reported $25 million. This turned out to be quite an investment for the Detroiter's who went home with a profit of $11,000,000.
End of The Vegas Dream
Zerilli were 4 years removed from their involvement with the Frontier when the man responsible for getting them into Vegas resurfaced as a snitch. Maurice Friedman decided to tell the tale of his last big Vegas deal in an effort to free himself from a 6 year prison sentence imposed for a card cheating scandal in Los Angeles. Friedman's story led to Zerilli, Polizzi, Giordano, Peter J. Bellanca and Emprise Corp., being indicted on charges of money laundering, racketeering and hiding their ownership of a Nevada casino on February 21, 1971. Zerilli was hauled into court as the lead defendant in the case which would end in convictions for all involved. Polizzi like Zerilli and Giordano received a 4 year prison sentence of which he ended up serving half before winning his release in 1978. Disallusioned by his Vegas experience, Polizzi returned to Detroit where he filled in for the aging and ailing Papa John Priziola in the operation of his many criminal and legitimate investments.
A New Role
The Frontier case led to the demoting of both Zerilli and Polizzi mainly due to the fact that their convictions cost the partners control of the Hazel Park Race Track. The Michigan Racing Commission used the Nevada convictions of Tony Zerilli and Michael Polizzi to force the sale of Hazel Park in December of 1972. This led many insiders to question the leadership abilities of Tony Z while he served his prison stint. Zerilli and Polizzi returned to Detroit in 1979 and found that they had been relieved of their leadership responsibilities in favor of Jack Tocco who was affirmed as the new partnership head in a ceremony held in April of 1979. The final say on this matter was held by Papa John Priziola who died shortly after Mike's release from prison at the age of 96. Polizzi was assigned to serve as Jack's consigliere while Tony took on the role of underboss. For the next decade and a half, Michael Polizzi would spend most of his time tending to the business interests of the Partinico faction. This role was inherited from his father-in-law.
The Matranga Family
Mike enjoyed 6 uneventful years of operation following his prison release. His piece of mind was disturbed when he and brother-in-law Joseph Matranga "a highly respected member of Priziola's Partinico west faction," were hauled into court on charges of extortion, racketeering and loansharking in 1985. Polizzi and Matranga "both married to daughters of the late Papa John," were found guilty on March 13, 1985 after the jury spent a day and a half in deliberation. Polizzi denied ascertions that he was a member of the dreaded mafia organization and insisted that he was instead a hard working owner of a produce firm. Matranga was well known for his role as a restaurant and bar owner in the San Diego area. When both men left the San Diego court, they faced a combined 290 years in prison. Polizzi received 2 years in prison and a $10,000 fine for his part in a loansharking conspiracy. Prosecutors claimed that Polizzi and Matranga loaned more than $1 million between 1976 and 1979 charging as much as 10% per month in interest. Polizzi served his time returning to Detroit upon his release. The underworld career of Michael Santo Polizzi came to a premature end when he was ostracized by Jack Tocco and the Detroit outfit following the decision of his only son Angelo to provide information in a gambling case. The disappointment of being ignored by men he had been raised with led directly to his death according to his son Angelo who appeared as a witness against his father's former friends and business partners shortly after Mike's death in December 97. Angelo claimed that his father was heart broken because of the treatment he received from his friends and relatives. Michael Polizzi spent his last years struggling to get by on social security payments. Michael Polizzi was 73 years old at the time of his death.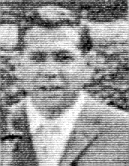 Big Mike