Bougainvilla Friendship Circle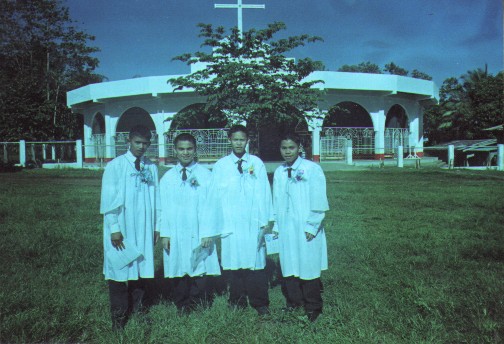 Before the afternoon of March 26, 2002 came, it was our Baccalaureate Mass at Nazareno Parish Church in Crossing, Libona, Bukidnon. Rev. Fr. Filemon "Jun" Ares Jr., the officiating priest of the said mass. The magic four from left: Ramil A. Namalata, I, John Troy A. Diapolit, and my very silent friend Trifon C. Baja Jr.. I was very inspired at that time because both my parents were there to support me. Thank you Ma & Pa. I love you both.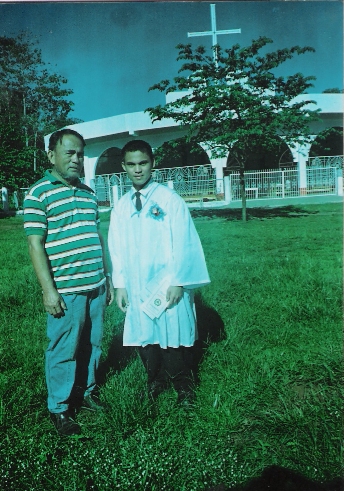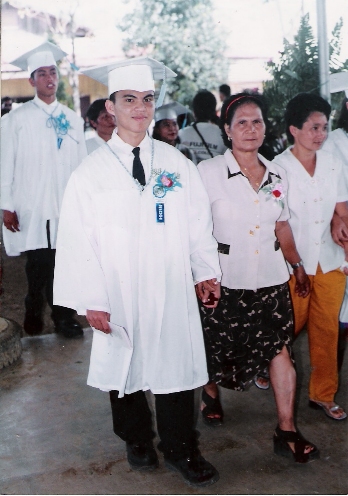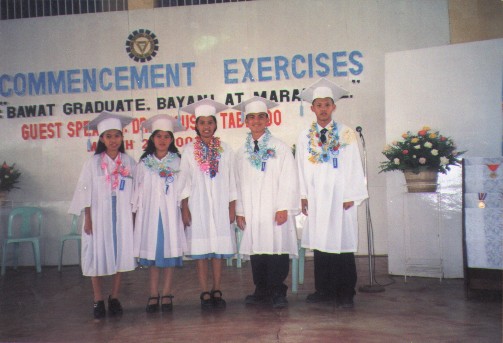 During March 26, 2002 at LNHS Covered Court was our 35th Commencement Exercises with the theme "Bawat Graduate, Bayani at Marangal". (SGD)Jesus Taberdo Ph.D.,CESO III was our guest speaker delivered a very inspiring message that made every graduate not to give up when there are trials and temptations that come our way. He added that God is the only well from which we can draw both strength and inspiration, we must have faith in Him. It was very a memorable to everyone of us where it's about to begin for another chapter in life, pursuing to college. My Alma Mater, Libona National High School is truly my pride. (From left)A very silent girl Irene M. Fajardo, a simple Marilyn B. Dalde, my dearest friend Marilou V. Mata, I, and my closest friend John Troy A. Diapolit.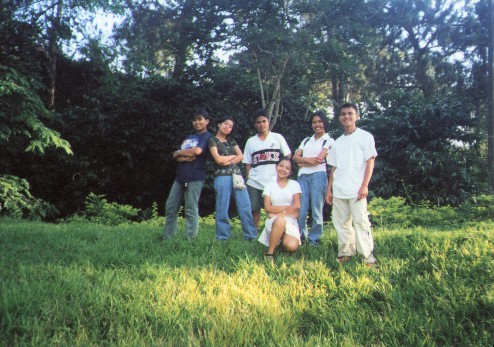 Say cheese! At the campsite, a photograph taken last March 2002. They're my high school classmates. From left: a simple lady Glenda Q. Neri, the defender Mary Jane B. Furog, a very understanding guy Benedict O. Dormentes, a frank girl Jackielou G. Cellan, a killer-smiling of Marthe B. Emano, and I.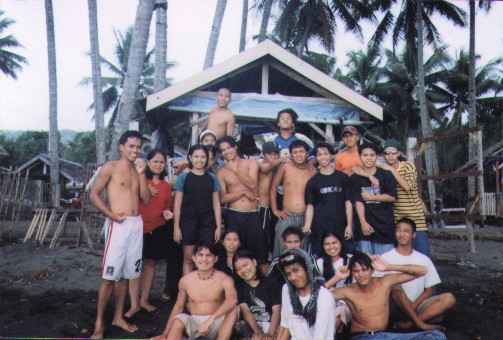 What a very embarrasing moment when we had our Elementary Reunion Batch '98 in Aquarius Beach Resort, Villanueva, Misamis Oriental. Because some of our company have made such immoral doings. It seemed they don't have good character when time gets you with them. But some of them were very respectful to others. I don't want to be with them again especially those people who have showed their being truly immodest one. They were really bothered to be with.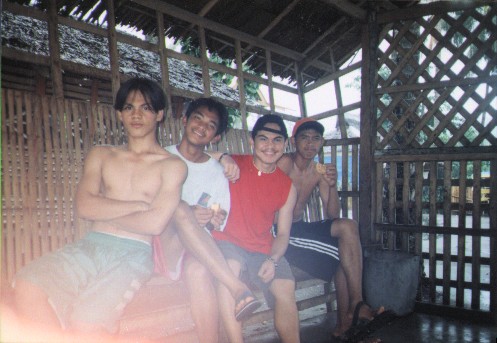 The Mighty Four: Dennis G. Argabio, Roger Ouano, I, and Allan Ouano. This was during beach picnic in a well-known beach in Misamis Oriental. There were three families joined together in the picnic namely Diapolit Family, Ouano Family, and Argabio Family. We're all happy and worry-free. We truly enjoyed the beach and our closeness too.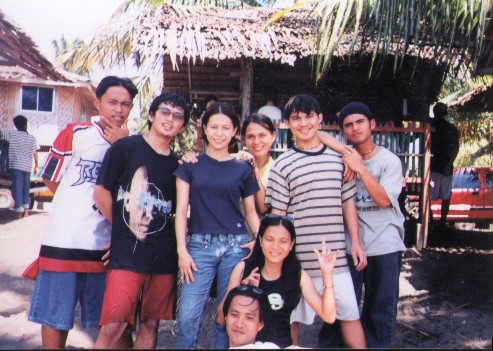 Another time in Aquarius Beach Resort, Villanueva, Misamis Oriental. It was during DMPI Employees' beach picnic. To name, from left: Andy B. Barotil, my cousins Ariel Argabio and Sharon A. Niņeza, my sister Emeliana A. Goles, I, my eldest brother Jhande G. Argabio; from bottom: they're my cousins too.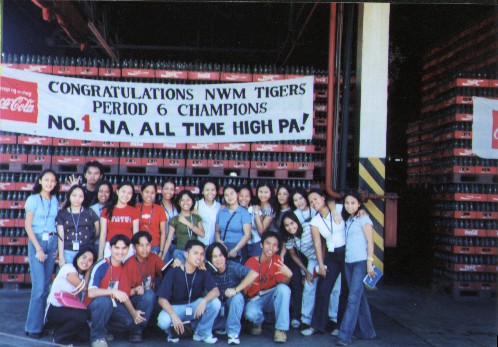 Discovering the beverage product. This was during our field trip at Coca-cola Bottlers Company in CM. Recto St., Cagayan de Oro City. We got more info after we visited the said firm. We totally enjoyed that day. It was headed by our English Instructor Ms. Maricel Garol.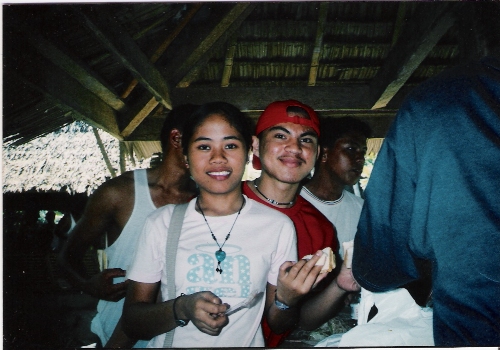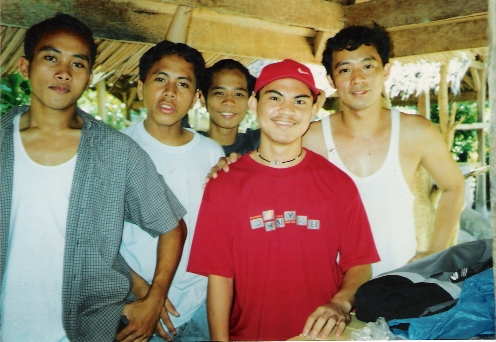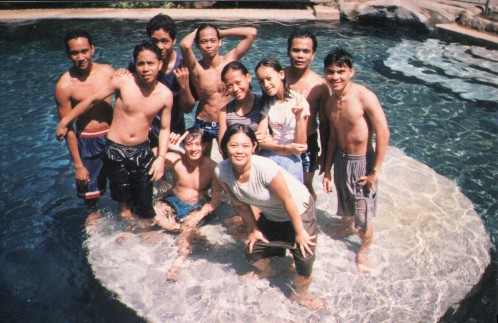 This picture was taken during our group outing in Kahulugan, Jasaan, Misamis Oriental. This was headed by our IT Department Head Mr. Abiera. We're so happy together. We enjoyed the views and the flowing water that makes the customers satisfied.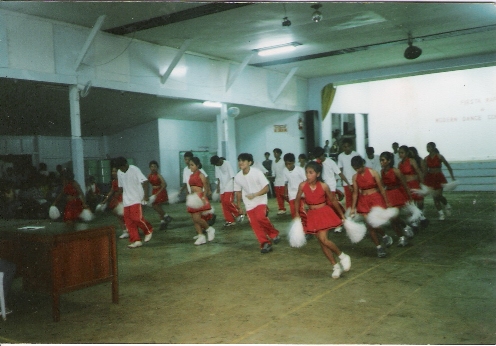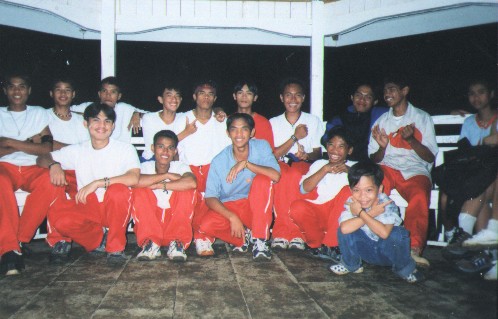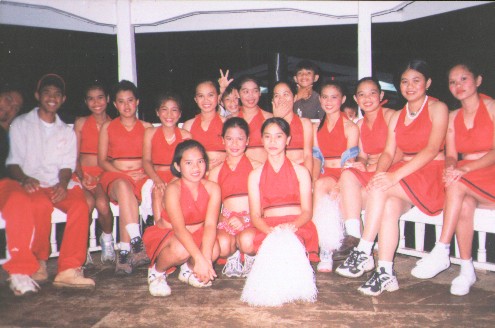 "We cheer and we lead, we act like we're on speed...." On May 5, 2003 at Camp 14 Social Hall in Camp 14, Libona, Bukidnon was the 1st Camp 14 Cheering Competition. We have showed our greatest performances and that made us as the grand champion. Team Bougainvilla was proclaimed as the grand champion, high-cheered Team Anthurium was 1st runner-up, and very unique Team Azucena brought 2nd runner-up. The competition was being participated by seven(7) teams namely: Team Bougainvilla, Team Catleya, Team Rubia, Team Sampaguita, Team Azucena, Team Anthurium, and Team Shasta Daisy. All teams have showed their final presentations on the ground with the audiences' cheers and applauses but only one has chosen and emerged as the grand winner. We totally gave our 100% just to bring home the bacon and we did. I was the squad-captain of Team Bougainvilla, and my cheerleaders are as follows: Rolly Serada, Dennis Argabio, Aileen Carcallas, Lovely Argabio, Glory Fe Dalde, Jovelyn Diapolit, Jocelyn Diapolit, Edgar Castor, Emmanuel Castor, Eduard Castor, Joan Pailagao, Nilda Mata, Andy Barotil, Jay Laguitao, Rochelick Buhayan, Jimalyn Setienta, Cecil Oyan, Roger Ouano, Allan Ouano, Rommel Platino, Edmund Ouano, Rey Labo, Arnel Barotil, Antonette Ouano, Miraflor Tabornal, Emilie Ouano, and Jennifer Platino. We truly made it!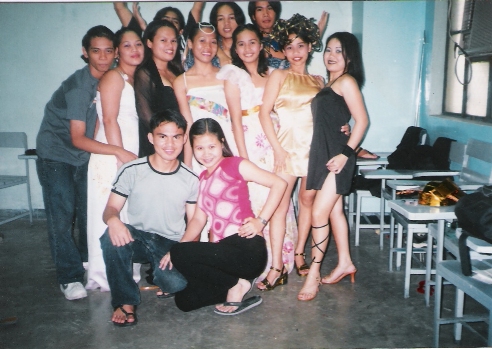 On the Literature 2 Culminating Program....(more info will be posted soon...)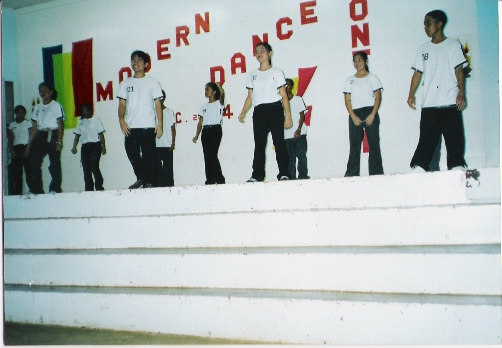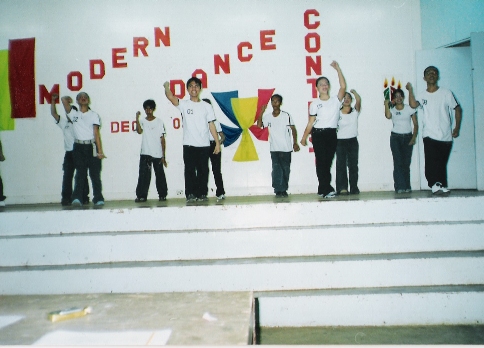 On the 22nd of December 2004 was our unexpected victory which Team Bougainvilla emerged as Grand Champion out of seven registered teams featuring one of the very highligh events in Camp 14 every month of December, the 2004 Modern Dance Contest. We, Team Bougainvilla have had shown our best and newest steps to the audiences and to the selected judges as well. We truly made those peculiar steps to everybody. We were exactly a dozen members in a group to show our spectacular performance during that night. Meanwhile, others teams have just gave their perfect effort but the judges never satisfied their taste. In fact, we've never expected to win, we've just waiting for the consolation prize but when the board of judges read the final result, it brought us a big surprise, a big bang! The Grand Champion Prize went to our Team Bougainvilla, Team Anthurium was then 1st runner-up, and teams Sampaguita and Azucena were chosen as 2nd runners-up. Team Bougainvilla was composed of 12 members including myself. Here are as follows:
Lovely Argabio,
Antonette Ouano,
Cathymae Carcallas,
Emily Ouano,
Jovelyn Diapolit,
Jennifer Platino,
Jocelyn Diapolit,
Ronnel Platino,
Eric Tupos,
Dionisio Diapolit,
& Romneck Serada.
We were so blessed and very thankful for we were number 1 in the 2004 Modern Dance Contest. So, thank you guys....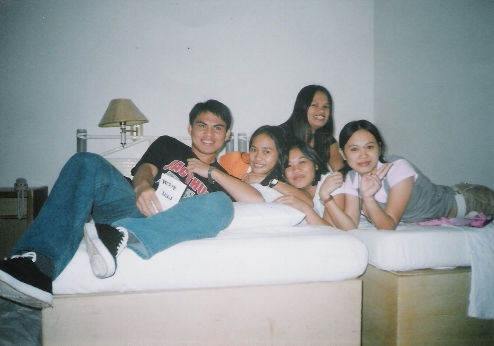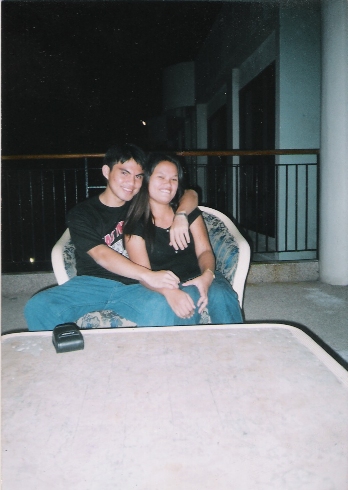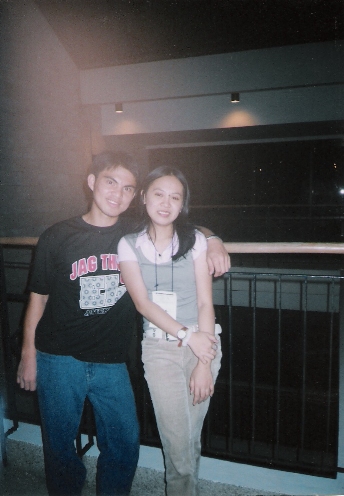 On the I.T. Convention....(more info will be posted soon...)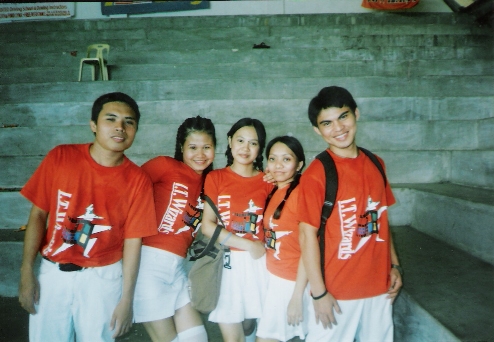 "We are the I.T Wizards!". Asian College of Science and Technology had successfully done the college fair on February 16-18, 2005. It was very momentous and unforgetable event for every Acsateers. The event was started by holy mass and followed by different events such as motorcade, cheerleading, sports, quiz bee, dance competition, variety show, and ofcourse the very proudly beauty pageant. Acsateers were all united but it wouldn't made it possible without the support of the faculty and staff, sports committees, organizers, and to the Acsateers as well. I believe that peace and unity cannot be obtained without the moral and financial support by individuals.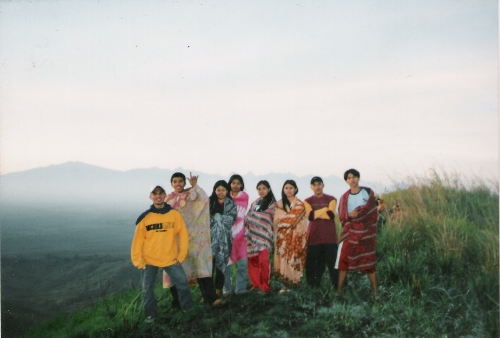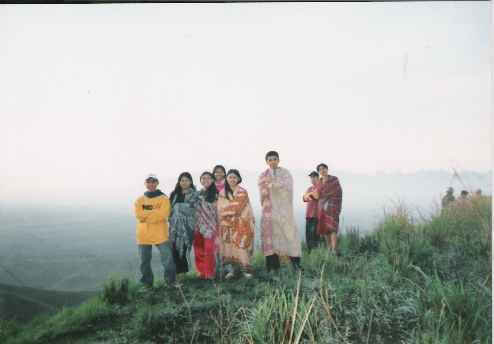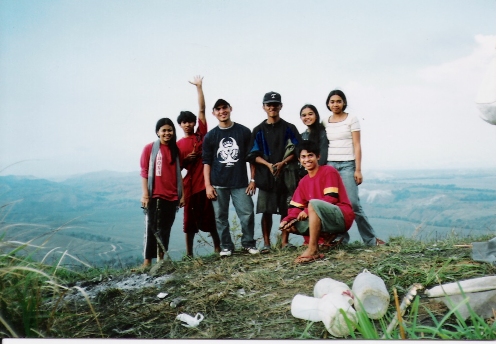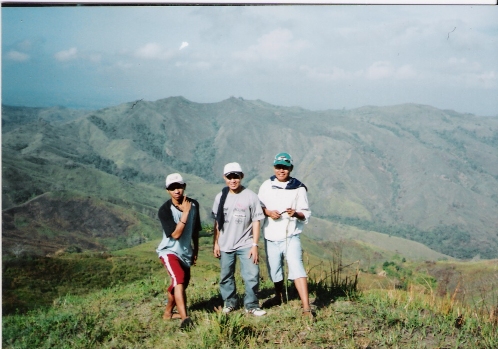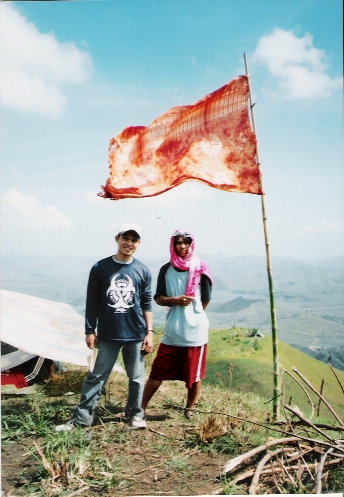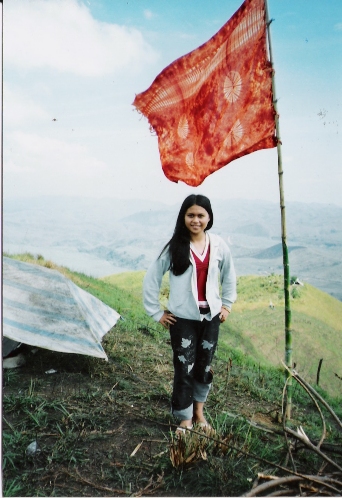 March 23-25, 2005 has marked us not just a memorable one but rather a truly sacrifice. We climbed on the mountain with more than a kilometer high for a good reason and for a good cause. Aside from sacrificing, we also had our prayer entitled "Way of the Cross" and holy rosary that made everyone to participate. I could say that it's very weary and hard to get there in which a very long-slippery and dusty way that feel us to surrender but we didn't because we've been decided and agreed to be there. In every step that made us to slip and falling things due to our being conscious and too cautious. We brought heavy things that were necessary for the camping. As we reached the upper portion, we're all glad and it seemed like we abruptly forget our worries and body pains when we saw the evening lights and twinkling stars. The moonlight that lighten the whole world and the breezy air that removes our fears. It seemed like we're in heaven that we'd easily touched the skies and hug the fog. It seemed like we can't express everything. It's really unexplainable.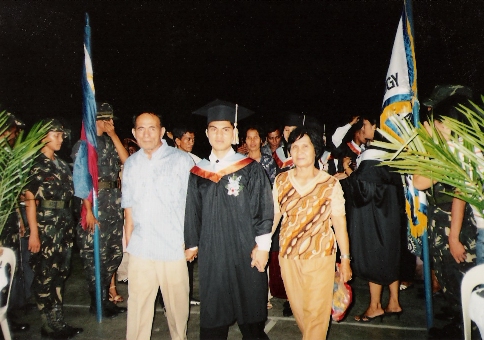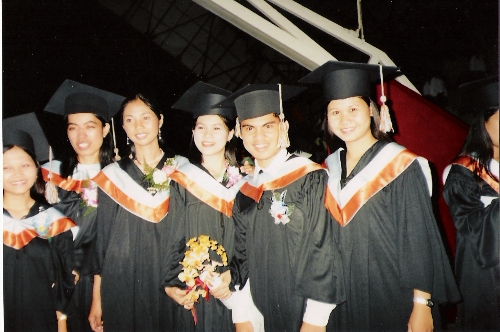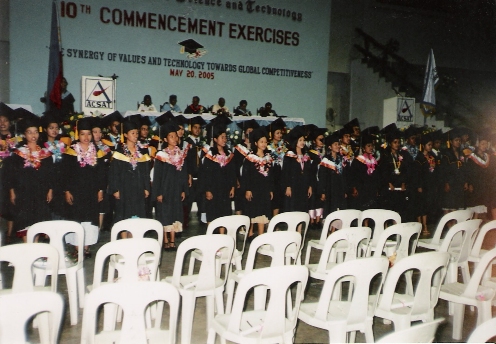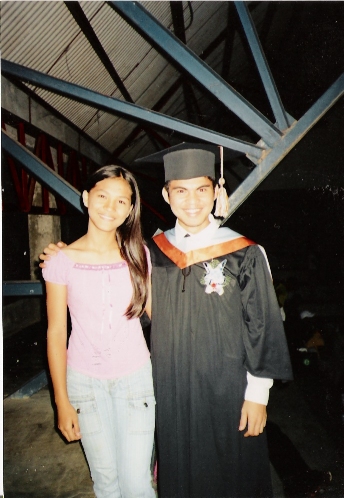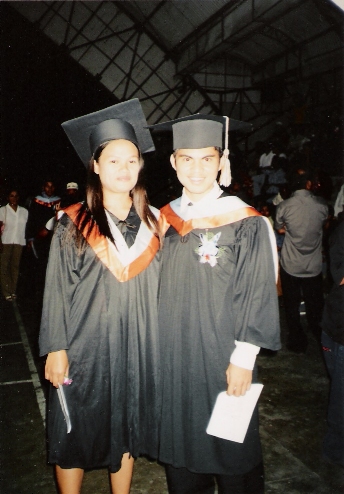 On the Graduation Day....(more info will be posted soon...)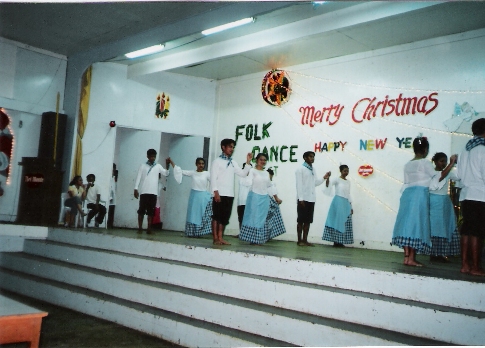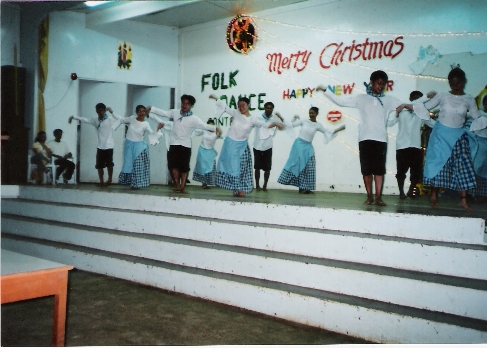 On the folk dance contest....(more info will be posted soon...)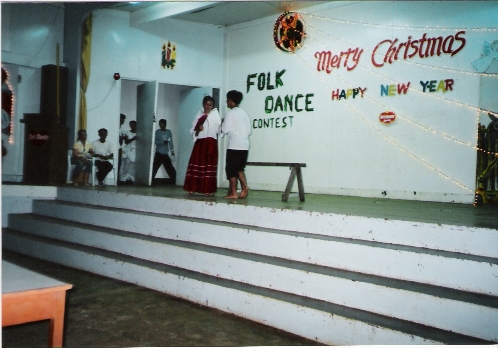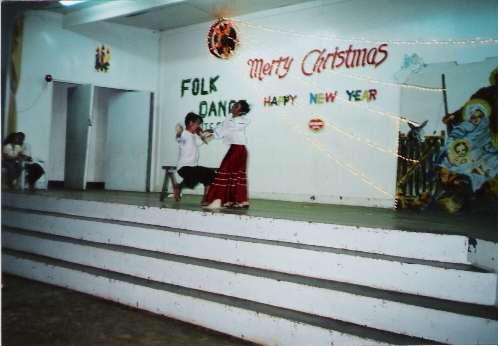 On the production number....(more info will be posted soon...)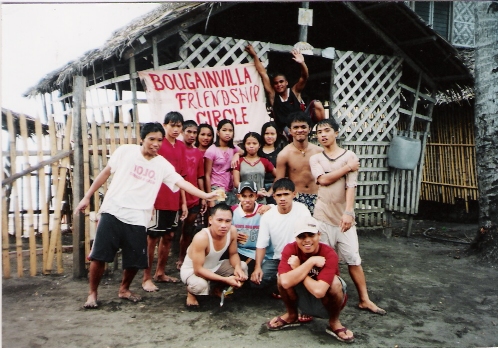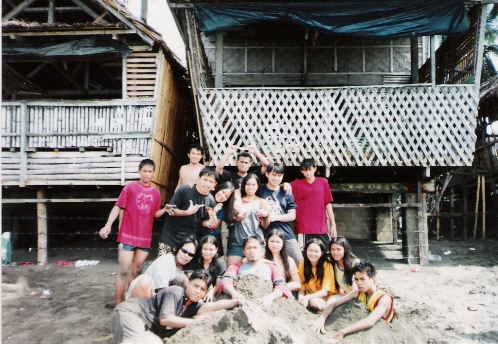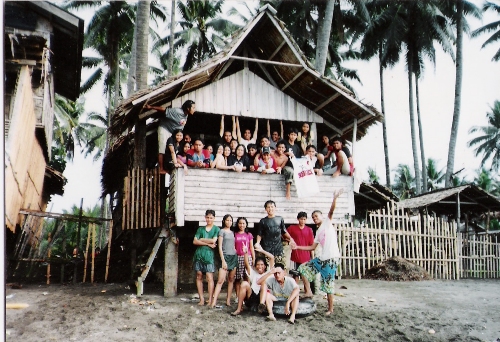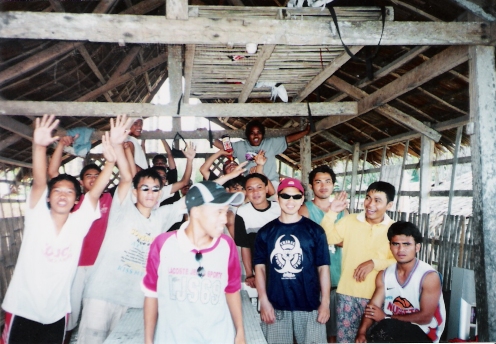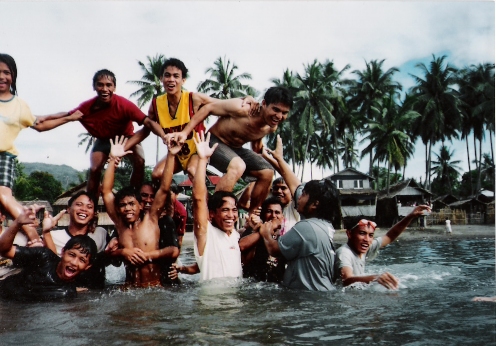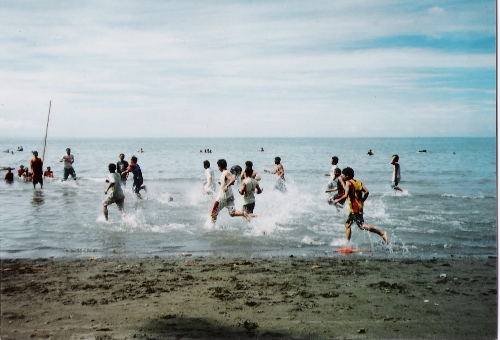 Bougainvilla Friendship Circle (BFC) Victory Beach Party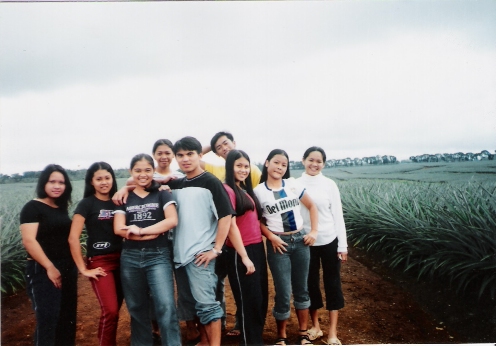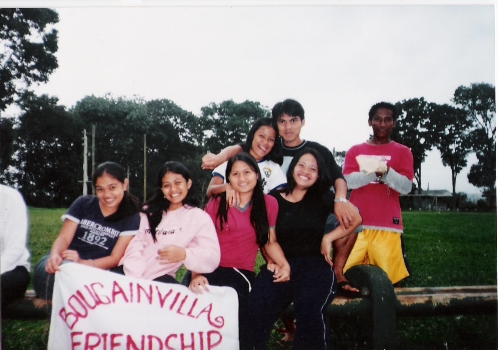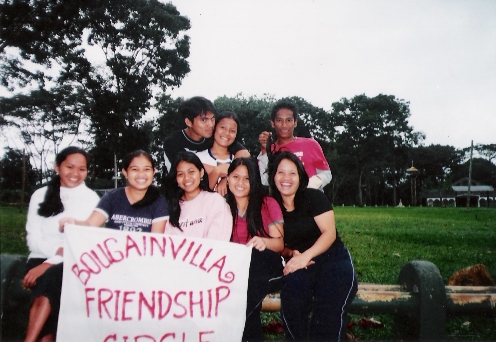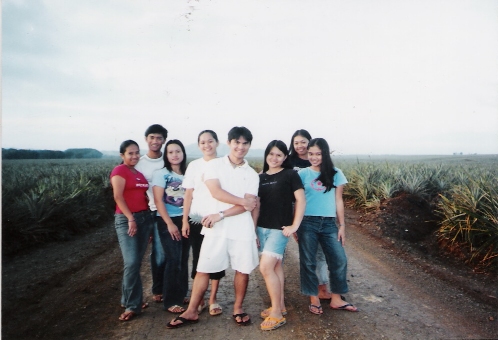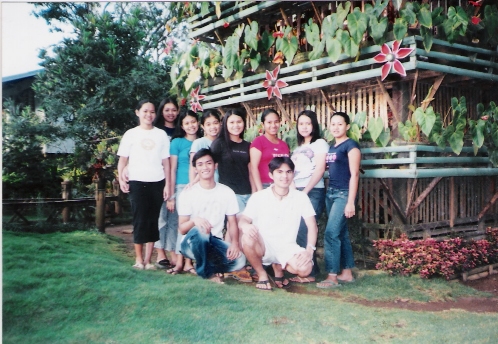 Bougainvilla Friendship Circle (BFC) - Camp 14, Libona, Bukidnon -(more info will be posted soon...)