Church of St. Mark, Long Beach , Newfoundland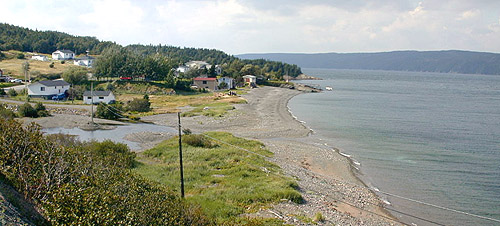 In the 1800s, the Anglican congregation of Long Beach worshipped at a Church Chapel and school situated on the hill between the present Church and the cemetery. When this Chapel began to deteriorate with age, it was torn down, and parts of it were taken to a piece of land near the beach. There it was used to build a Fishermen's Union Hall. The first Church of St. Mark's was built in the 1890s using free labor by the men of the congregation. The interior of St. Mark's was completed by Mr. James Avery, a carpenter from Deep Bight. Mr. Avery also made the Church pews and some of the other furniture for the Church. Mr. John Barfett of Long Beach made the lectern desk. Mr. Barfett was a layreader in this Church for many years until he moved to Toronto. The organist was Mrs. Susie Barfett.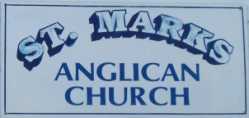 By the early 1970s, the structure of St. Mark's Church was in a state of disrepair, and the congregation decided to build a new Church. The men cut logs and sawed them to obtain the necessary material for the building. Through the fundraising efforts of the ACWA, donations, and free labor, the present St. Mark's Church was completed. The cornerstone was laid on August, 22.1976. The Rector at this time was The Rev'd David Hewitt. St. Mark's was officially opened on December 12, 1977 by The Rt. Rev'd R. L. Seaborn and was consecrated on April 26, 1981.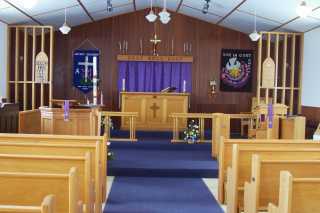 While a lot of the furniture in the new Church was donated, the altar, font, lights and organ came from the first St. Mark's. The bell used in the present Church belonged to St. Mary's Anglican Church of Hodge's Cove. It was used for a short time and then replaced with chimes. The bell was loaned to St. Aidan's Anglican Church in Queen's Cove and later returned to St. Mark's congregation to be kept as a keepsake. It now hangs in a gazebo outside the Church building.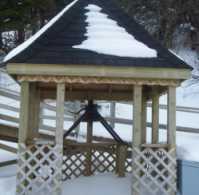 The first baptism in the present St. Mark's was Chadwick Spurrell, son of Henry and Elaine Spurrell of Long Beach. The first marriage was between Lloyd Vey of Long Beach and Donna Keeping of Fortune. The first burial was George Smith, formerly of Island Cove, and husband of Amelia. In 2007, there was one burial. Today, St. Mark's serves approximately 19 families. The congregation is pastored by The Rev'd Nelson Chatman, Associate Priest; The Rev'd Myrna Vey, Deacon; and a number of Licensed Lay Ministers. Mrs. Dorothy Vey serves as organist.



[HOME] [CHURCHES] [SCHEDULE]