La Biennale di Venezia Visual Arts 2005 /
Isola della Poesia - Marco Nereo Rotelli
Isola Virtuale - Caterina Davinio Curator

Read the List of Poets of the Virtual Island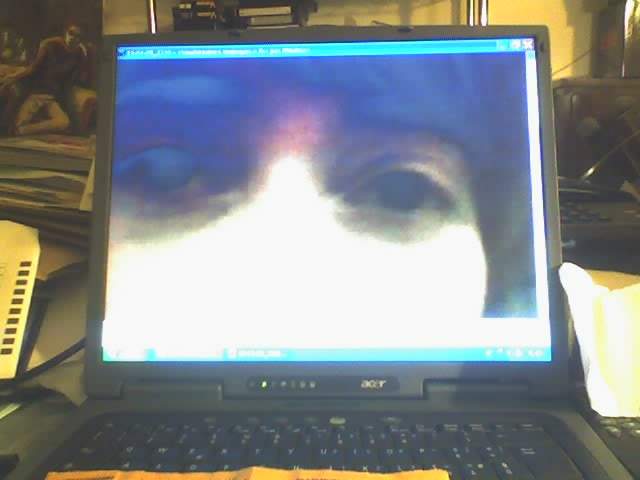 Stay with us in Venice!
In collaboration with La Repubblica Arte Newspaper, Paolo Vagheggi, Karenina.it
Submit now your poem! Read Poems of the Virtual Island
Accepted languages: Italian, English, Spanish, Portuguese, French. If in other languages, please, join a translation in one of the languages mentioned before. Digit the text in the form (do not use copy and paste)*** Please submit only one poem, max 25 lines.
Contact: [email protected] (no attached, please!)
Stay in contact! Subscribe to the mailing list / Resta in contatto! Iscriviti alla mailig list - Subscribe: [email protected]
Poems from the world published on La Repubblica Arte Newspaper - Publication curated by Paolo Vagheggi - Selected Poems on line also on Karenina.it, starting on June 9th
Special Thanks: Paolo Scibelli
Background: Marco Nereo Rotelli, Island of Poetry seen from the Sea. Other images of this page and web site created by Caterina Davinio: Chat Love - Copyright © All Rights Reserved - 2005
Poems
Il piede della follia
è macchiato d'azzurro,
con esso abbiamo migrato
sui monti dell'ascensione,
il piede della follia non ha nulla di divino.
ALDA MERINI
v
Words are living fossils
The poet should piece the wild
Beats together and make it sing
A poet is only as great as his ear
Too had if it is tin
Poetry is perpetual revolt
Against silence exile and cunning.
LAWRENCE FERLINGHETTI
v
Corpo-per metà soglia
E l'altra inclinazione
ADONIS
v
L'ISOLA DEI SOGNI
Il sogno di un'isola
L'altro di te
Dove l'altro incontra distanti
Dove istanti sono altri
FERNANDA PIVANO
Poets of the Virtual Island are:
Aziz Elhihi

Alberto Scarponi

Antonio Padula

Lica Cecato

Carianacarianne

Linda Mavian

Bruno Capatti

Sheila E. Murphy

Silene Arnaldi

Diana Di Francesca

Luca Zugaro

Anat Elberg

Congelo (Coco Gordon e Angelo Ricciardi)

Giovanni Fontana

Janedapain

Lilli

Carlo Capeti

Nadia Cavalera

Anna Boschi

Maria Rosaria Lasio

José Maria Sena Bezerril

Laura Mautone

Nel Amaro

Fernando Rodriguez Conde

Anna Santoro

Peter Nicholson

Antonio Messina

Luigi La Vista

Ariodante Marianni

Andrej Zivor (Tisma)

Luc Fierens

Jaime Díaz Gavier

Lee Wells

Jeff Harrison

Anne Pigalle

Romolo Scodavolpe

Alina Rizzi

Antonio Messina

Candela Taranto

Gabriella Musetti

Robert R. Cheatham

Giancarlo Cecchini
Graziella Poluzzi
Paolo Ruffilli
Anna Olmo
Federico Quinteros
Jeltje
Bill Lavender
Tomaso Binga
Gaetano Longo
Anna Zoli
Catherine Daly
Maja Jantar
Luciano Pagano
Maria Benedetta Cerro
Elda Caccia Cordara
Renata Masciangelo Palumbo
Mark Leahy
Franco Buffoni
Naria Lenti
Maria Grech Ganado
Immanuel Mifsud
Vittorino Curci
Maddalena De Leo
Letizia Lanza
Calogero Barba
Giovanni Armone
Maria Grazia Armone
Daniel Abdal-Hayy Moore
Jude James
Carlo Trotta
Perla Cacciaguerra
Cristiana Morroni
Manuel Serra
Mark Oliver
Fabiano Alborghetti
Luigia Cardarelli
Vincenzo Mascolo
Alberto Asero
Luigi Negro Barquez
Jordi Cienfuegos
Liliana Ugolini
Matt Hetherington
Dorothea Fleiss
Indira Montoya
Federico Falco
Carla Deangelis
Allan Revich
Anna Krenz
Maureen Johnston
Lamberto Pignotti
Emanuele Magri
Maria Teresa Sampietro
Andrea Di Gregorio
Anna Santoliquido
Giorgio Longo
Norma Stramucci
Giuseppe Risica
Diego Canato
Giuseppe Risica
Jill Rock
Patrizia Chianese Crescentini
Michelangelo Cammarata
Eleonora Bellini
Sztuka Fabryka
Stefano Donno
Spencer Selby
Gabriella Garofalo
Tommasina Squadrito
Giuseppe Panetta
Eugenio Lucrezi
Calogero Barba
Angela Aniello
Mirella Floris
Vittorio Aprea
Francesca Santucci
Marina Pizzi
Nicola Frangione
Tito S.B. Truglia
Franco Altobelli
Oronzo Liuzzi
Mojca Pelcar Sarf
Carla Capeto
Fabia Ghenzovich
Nino Contiliano
Alfio Cangiani
Lucio Zinna
Ana Luisa Valdés
MariaPia Quintavalla
Daniele Poletti
Poeta Ignoto (Mexico)
Cristina Vignocchi
Wilfried Agricola de Cologne
Joyce Ryckman
Jesse Glass
Marco Palladini
Nancy Petry
Rosetta Berardi
Giorgio Moio
Maka Gonashvili
Egidio Fusco
Heinrich Obst
Chris Straetling
State of Being
Francesca Spessot
Italo Testa
Paolo Pagani
Adelio Rigamonti
Giancarlo Pontiggia
Giancarlo Da Lio
Lina Salvi
Alckmar Luiz Dos Santos
Regine Elliott
Massimo Zanasi
Luc Dall'Armellina
Sasha Sclaunich
Boisnard Philippe
David Lloyd
Giulia Da Lio
Tomaso Kemeny
Jan Steinum
Dag Blakkisrud
Sara Parravicini
Paul Sark
Matteo Danieli
Riccarda Turrina
Carmine Mario Mulière
Ardea Montebelli
Wilton Azevedo
Reinhard Christanell
Ada De Alessandri Cattafi
Mauro Germani
Caterina Camporesi
Gianfranco Gentile
Sara Maino
José Maria Bezerril
Mario Vassalle
Jen Scappettone
Giacomo Guidetti
Barbara Gabotto
Silvio Giussani
Lidia Amalia Palazzolo
Franco Piri Focardi
Riccardo Preziosi
Alberto Figliolia
Richard Clar
Luigi Nacci
Franco Ceradini
Tiziana Baracchi
Enrico Tavernini
Giovanni Strada - Renata Strada
Lillo Gullo
Silvia Venuti
Beno Fignon
Giorgio Maimone
Cinthea Fiss
Carlo Severgnini
Brad Brace
Mariella Desantis
Clemente Padin
Marco Mancuso
Sheila E. Murphy
Maria Grazia Martina
Roberto Scala
Maria Cuervo
Enzo Minarelli
Cyril Lepetit
Gigi Zoppello
David-Baptiste Chirot
Aliprandini Marco
babel
LOME
Tiziano Fratus
Stefano Raimondi
Paola Mara De Maestri
Tomás Browne Cruz
John Gian
Daniele Virgilio
Davide Pettarini
Nicola Licciardello
Alessandro Ramberti
Bartolome Ferrando
Ida Campagnola
Filippo Ravizza
Alberto Mori
Clarius Ugwuoha
Therea Wolfwood
Gregory Vincent St. Thomasino
Guido Vermeulen
Marcello Mercado
David Stuart Ryan
Adam Nankervis
Jelle Meander
Christian Sinicco
Carol Starr
Eleonora Chiesa
Martín Gubbins
Robert Sheppard
Sergio Monteiro de Almeida
Giacomo Picca
Flores Knistoff & Hartmut Andryczuk
John M. Bennett
Marco Saya
Carlo Guarrera
Cecil Touchon
Laurie Price
][mez][
Regina Vater
mIEKAL aND

Caterina Davinio
Read all the Poems of the Virtual Island
Davinio Art Electronics - Copyright ©All Rights Reserved - 2005