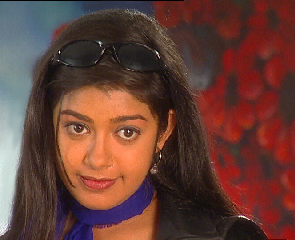 Residence: Bangalore, India

Education: High School Dropout

Experience: Various supporting roles in Kannada TV shows such as E-TV's "Sarojini" and "Prema Kathegalu". She played a supporting role in the acclaimed Kannada film "Munnudi", and was the heroine of Dinesh Babu's film "Chitte".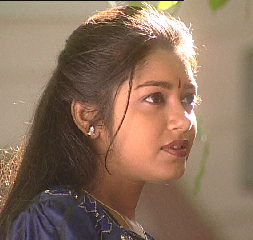 About Acting:
"Acting is not something I see myself as having a choice to do or not do. It's something I feel I must do. There's just an inner drive within me that compels me to act. I enjoy the experience completely."

About the "GUTTU" Experience:
"What attracted me to do the film was the strength of the character of Shreya. She shows a lot of bravery in embarking on the journey to find her lost family. She faces so many obstacles, but she overcomes them all. I admire that kind of courage.
Right from the beginning, I was impressed with the way Priya presented herself and the level of preparation she showed. She always planned everything out in advance, which is why we were able to do things like shoot an entire song within one night. Priya is young like me and I wanted to work with a young woman director. We were able to relate to each other well, and I learned a lot from her."

Future Plans:
"I have a few films on hand right now, and I plan to do more quality projects. I would prefer to be known as an actress rather than a star."