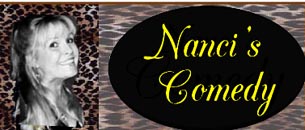 You Are My Clone(c)

by nANCI mEEK 2/96 (to the tune "Send In The Clowns")
(actors wear Michel Keaton T-shirts, same clothes, wig, wardrobe)
SCENE opens with two sitting playing checkers, obviously bored, game at a stalemate)
Nanci: So what'd you guys think of that movie?
ALL: Talented Mr. Ripley?
Joely: I liked it
OTHERS: Me too.
Joely: You wanna watch multiplicity with
OTHERS: Michael Keaton?
Nanci: Not again. We've seen it
OTHERS: 12 times already.
ANN: Besides I think I like Andy Garcia better.
OTHERS: Me too.
Joely: Why do you keep playing checkers. Noone's gonna win. We're Clones!
ANN: Relax.(pause) It must be our time of the month.
NANCI: Oh Rocco's lab called last night and they made another clone.
OTHERS: Great! Another me!
NANCI: Another You? What about another me?
ANN: Another me....Us....whatever.
Joely: That's all there is......US!

MUSIC begins:
Nanci
Isn't it weird? I'm now a pair
Joely
I can be standing right here and I'm over there
ALL
We are a clone
Joely
You are a bitch, just like myself
ANN
Just got a call from the lab there's one more off the shelf
ALL
They made one more clone, never alone!
Joely
I like myself Am I a queer
Nanci
I thought I'd throw a surprise party for me this year
ANN
We wear the same clothes, our men we can share
Nanci
But I can't hide my gifts
Joely
'cause I'll find them there
ALL
Have the same face
Have the same hair
We walk down the street side by side - And everyone stares
ANN
I am my own clone
Joely
And I really snore
Nanci
I'm at my front door
ANN
When will it stop Can't get any sleep
Nanci
Both of us up half the night counting Dolly the sheep
ALL
Calling myself on the phone to hear what I have to say
Asking myself "How was my day?"
Joely
Isn't it weird - I'm my own mirror
Nanci
I thought that I'd want what I want - Am I still here?
ANN
And where is my clone? Have you seen my clone?
ALL
Don't bother, I'm here!
-nm