Church Bells in 1481
The church bel on the new tower in Kampen was made in 1481 by Geert van Wou I.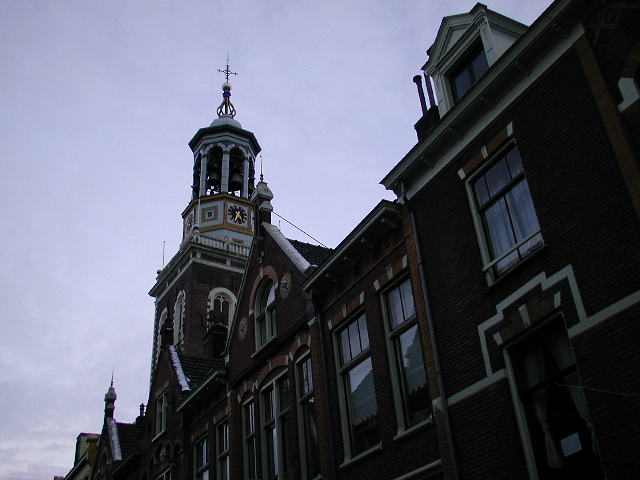 New Tower in Kampen
He was a man of Kampen. The bel was originally made on "Boven Kerk", and was moved to the new tower in 1662. He was a famous artist, so that the other cities in Europe invited him to make their church bels.
Thus, the bels of the Utrecht dom tower(1479), those of Kranenburg in Germany(1474), those of Elten in Germany(1476), those of Hamburg in Germany(1487),those of Luebeck in Germany, and those of Waesmunster in Bergium(1481) were made by him.
In 1482 the bel of "Boven Kerk" was made by him too.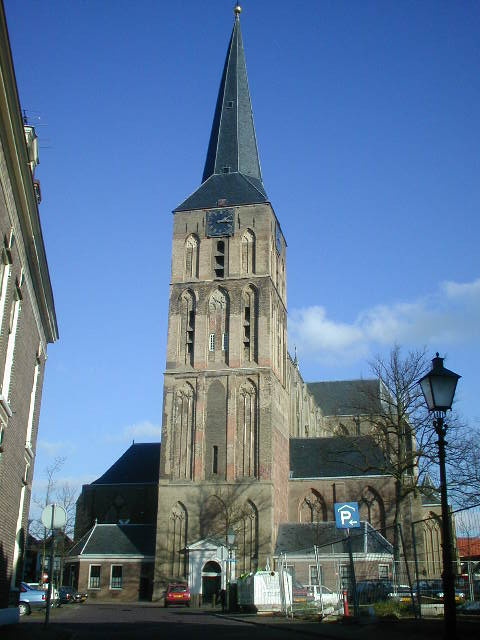 Boven Kerk in Kampen
It would be interest if we imagine that the protestants who met Luther and Calvin and were inspired by them might listen to the beautiful music of this church bel, when they came in and went out of Europe through Kampen.
 * dr. C.N. Fehrmann, De Kamper Klokgieters: hun naaste verwanten en leerlingen, (Kampen:KOK, 1967), pp. 250-322. *