* Worship Service as a Contact *
Generally speaking, the Dutch Reformed Churches respect the tradition of the reformation. The Psalm-book with the melodies of the 16th century in Calvin's Geneva, are still gladly used in the worship services. I also joyfully sing these deep and beautiful songs.
As enjoying the tradition of the reformation, some of the Dutch Reformed Churches are trying to contact with the new generations. The worship service of Open Hof Church in Kampen, the Netherlands, on 29. Oct. 2000, showed this effort.
* The youth sang a song *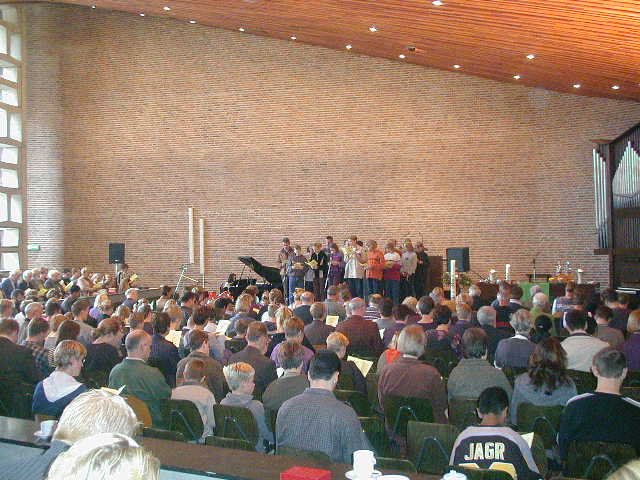 The youth led the whole worship service. When the attendants took a cup of coffee before they entered the worship service room, when the piano and the drum were played during the service, and when the youth sang Ten commandments in a pop style, all the congregations seemed to be glad to experience the koinonia among the old and new generations, and among the congregations. After the worship service, all the attendants had pleasant times to take imformation about the various committees of this Church with interesting game styles. In short, all the people seemed to be happy during the whole processes. I think this was "A Worship Service as a Contact." It would be a significant experience that, in a room, all the congregations met each other, regardless of differences of generation, gender, and interests.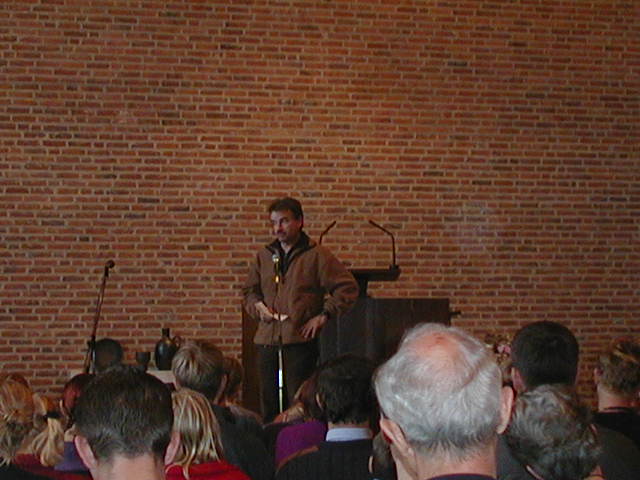 Drs. Jan Jutstra who is working for the youh
* A committee for the foreign students *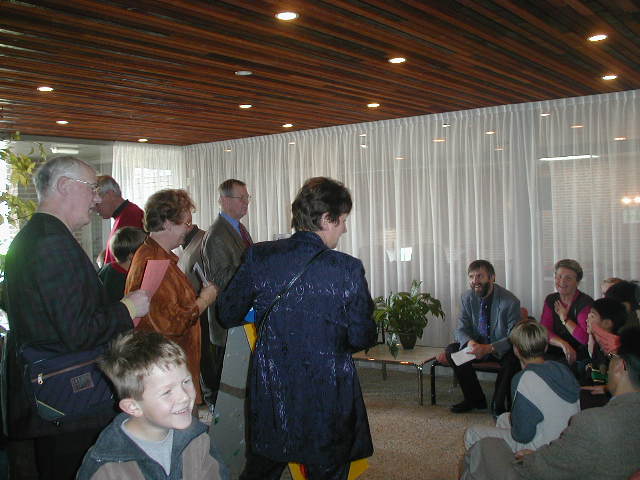 This committee also participated in this program. Especially, we, the foreign students owe special
thanks to the members of this group. Through their warm hospitality, we can happily live and
study in this foreign country just as in our own home towns.