Part 2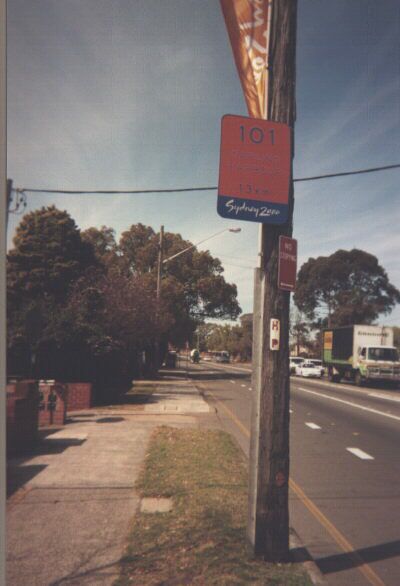 An extensive system of temporary route numbering was in place throughout metropolitan Sydney for the Games period for the purpose of directing official traffic, spectator buses and athlete transport to and from different venues and locations. Route numbers seemed to consist of two types: blue on a blaze orange background (as seen above) and black on a yellow arrow. I have no idea what the route numbers mean, apart from the official ORTA spectator bus routes to the Homebush Bay precinct from different parts of Sydney which were signed as the same number as the bus routes, e.g. ORTA Route 5 was signed '005' and Route 2B was signed '002B'. I telephoned ORTA for more information on this life-changing issue, only to be told that such information could not be revealed, such was the security paranoia leading up to and during the Games. After the games, ORTA was almost immediately disbanded, thus rendering my pursuits in this field void. The above sign says '101 DARLING HARBOUR 13km' and was located on Victoria Road, Ryde. Route 101 seemed to go from the Homebush Bay stadium and athletes' village precinct to the Darling Harbour venues, the second biggest venue area.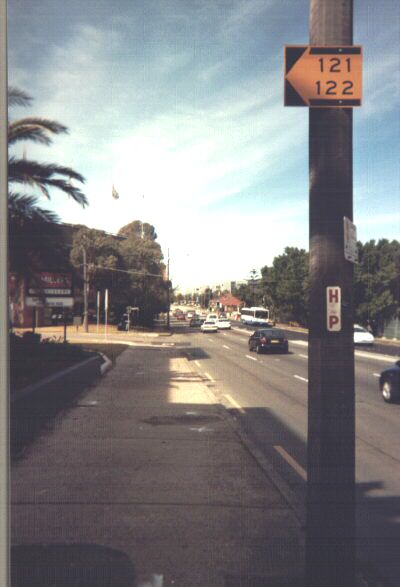 An example of the black-on-yellow arrow route numbering, also on Victoria Road, Ryde.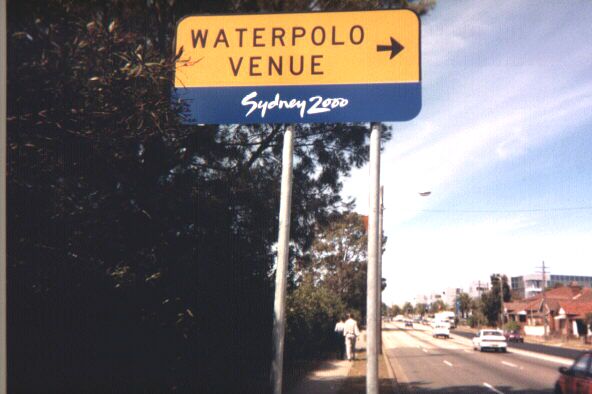 The secondary water polo venue was located at a City of Ryde municipal swimming pool on Victoria Road. This sign points the way.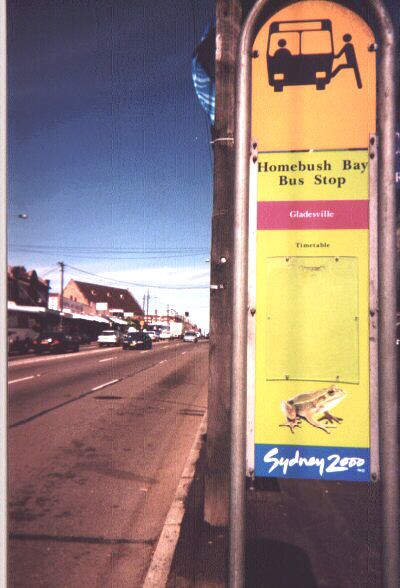 As mentioned above, ORTA (the Olympic Roads & Transport Authority) operated a series of spectator bus routes to and from the Homebush Bay precinct to many different parts of metropolitan Sydney, particularly those with no ready access to CityRail lines. These bus routes had limited stops, generally one every kilometre or so. Here is such a stop on Victoria Road, Gladesville. The timetable is yet to be affixed in its designated holder. The amphibian depicted below is a green and golden bell frog, an endangered species found at the Homebush Bay precinct, and ORTA's mascot.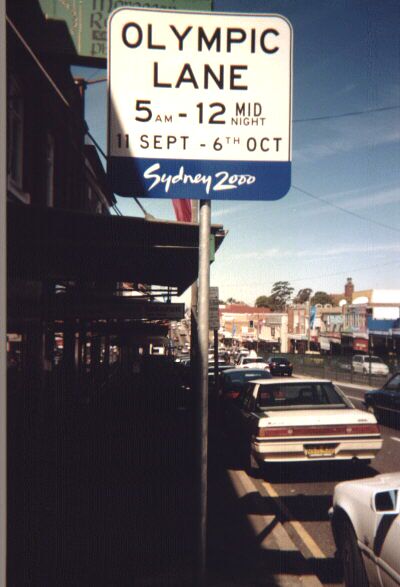 Victoria Road (also State Route 40) was designated as the primary route from central Sydney to Homebush Bay for the Olympics, rather than the more direct Parramatta Road. This is because Parramatta Road is ugly as hell, and has all the charm of a slaughterhouse. The Victoria Road route is much more scenic as well, going over four fantastic bridges and passing through much more pleasant middle-class suburbia. The leftmost lane in both directions was a designated Olympic Lane along much of Victoria Road, for authorised and accredited vehicles only. Regular peons like you and I were shoved to the centremost lanes. 'OL' was also frequently painted on the pavement to depict Olympic Lane status. This picture was taken in Drummoyne.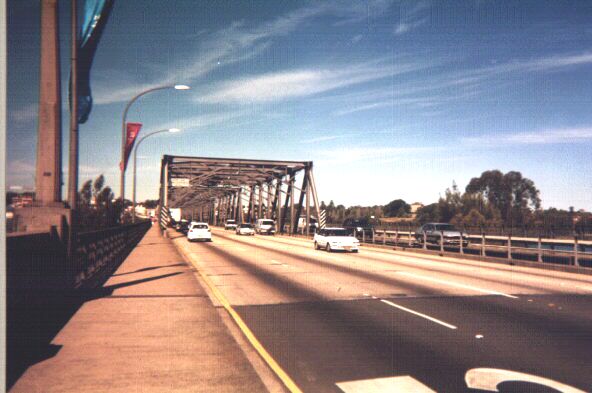 Victoria Road and the Iron Cove Bridge, a wonderful multi-part truss bridge linking Drummoyne to Rozelle. Also festooned with Olympic banners.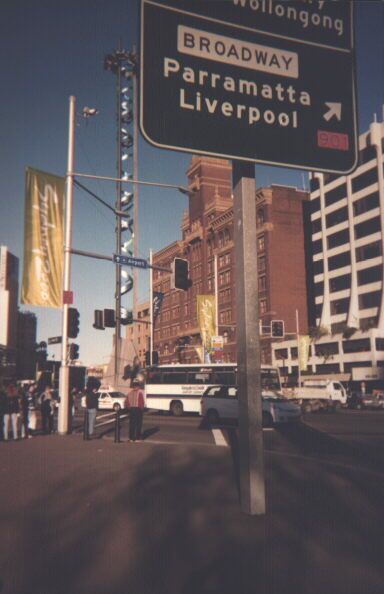 More banners for your viewing benefit. Also, many Olympic route numbers were plastered onto regular directional guide signs rather than on stand-alone plates at major intersections. This is one example at Railway Square in Sydney's city centre.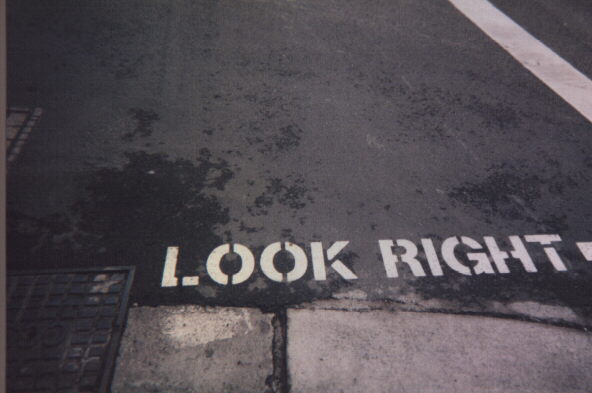 Being in Australia, motor traffic in Sydney must keep to the left. Of course, being Sydney, not everyone obeys this, but it's the generalities which count. Sydney also has a maddening and chaotic system of one-way streets. Just prior to the games, these warnings for the benefit of international visitors were painted on road surfaces throughout central Sydney.
This is the end of the Olympic Roads portion of this website. If you have any comments or corrections or information regarding the material on this page, please feel free to e-mail me by clicking on my name at the bottom of this page. Information regarding the Olympic route numbering scheme would be greatly appreciated.