A History of the National Highway
While the National Highway has only officially been in existence since 1974 with the passing of the National Highway Act by Federal Parliament, its origins go back to several decades beforehand.
Ever since white settlement of the Australian continent in the 18th and 19th centuries, transportation has always been the domain of the individual colonies (and since Federation in 1901, the States). Not only roads were controlled exclusively by the State Governments, but also the railways and inland waterways.
However, World War Two saw a centralisation of transport planning in Australia. The Federal government commandeered much of the control over railways, and many new roads were built to facilitate the war effort, particularly in the far north of Australia and also around major military bases and industrial centres. Probably the most famous highway that was built solely for the purpose of fighting the war was the Stuart Highway (now signed as National Highway 87), which goes from Port Augusta, SA to Darwin, NT, almost perfectly dissecting the continent from north to south.
There was much talk in the 1950's by the various governments in regards to instituting a national system of highways to facilitate interstate commerce and national defence. However, no truly cohesive plan got off the ground for nearly twenty years.
1955 was also a significant year for national highways, with the introduction of the national route numbering system. The various states agreed to number major interstate highways by agreement without Federal involvement. This system was modelled on the system of numbered United States highways which criss-cross that country - a system which is also controlled by agreements between the states without Federal interference.
In 1972, the conservative federal government was ousted in an election by a massive landslide, and a Labor government was introduced, under the idealistic and reformist leader, Gough Whitlam. In the three short years that Gough Whitlam was in power, he had created many much-needed infrastructure projects, including connecting millions of homes to sewerage lines, expansion of major industry and improvements to the nation's railways. He also legislated the National Highway Act of 1974, which provided for massive funding of highway improvements between state capital cities. It also meant that major roads would come under the direct control of the Federal Government for the first time.
The National Highways Act, 1974
The National Highways Act is not a particularly thrilling piece of legislation to read. Infact, it's downright boring. But it's not a very complicated or long-winded law.
Most of the Act is concerned with the manner in which the National Highway is to be funded, with tables of appropriations for the first few years of the Act's existence. However, there are some more exciting bits amongst the boring stuff, including Which routes can be selected by the Federal Government as a National Highway. There are some rules as to which state highways can be adopted by the Feds as a National Highway. To attain the coveted green-and-gold route marker, a route must meet these criteria:
Must be a direct link from one state capital to another.
For the purposes of the Act, Cairns QLD is considered a de facto state capital.
May connect Canberra to the rest of the National Highway network.
In the case of Tasmania, a direct link between the state capital, Hobart, and the major port to the mainland, Burnie.
List of National Highway corridors
SYDNEY TO MELBOURNE: Hume Highway (National 31, M31)
SYDNEY TO BRISBANE: Sydney-Newcastle Freeway (National 1), New England Highway (National 15), Cunningham Highway (National 15)
MELBOURNE TO BRISBANE: Goulburn Valley Highway (A39), Newell Highway (National 39), Gore Highway (National 85), Warrego Highway (National 54)
MELBOURNE TO ADELAIDE: Western Highway (M8, A8), Dukes Highway (A8), Princes Highway (A1, M1)
SYDNEY TO ADELAIDE: Hume Highway (National 31), Sturt Highway (National 20, A20)
ADELAIDE TO PERTH: Princes Highway (A1), Eyre Highway (A1, National 1), Coolgardie-Esperance Highway (National 94), Great Eastern Highway (National 94)
ADELAIDE TO DARWIN: Princes Highway (A1), Stuart Highway (A87, National 87, National 1)
PERTH TO DARWIN: Great Northern Highway (National 1, National 95, National 1), Victoria Highway (National 1), Stuart Highway (National 1)
DARWIN TO BRISBANE: Stuart Highway (National 1, National 87), Barkly Highway (National 66), Landsborough Highway (National 66, National 71), Warrego Highway (National 54)
BRISBANE TO CAIRNS: Bruce Highway (National 1)
HOBART TO BURNIE: Midland Highway, Bass Highway (both National 1)
EASTERN CANBERRA CONNECTOR: Federal Highway (National 23)
WESTERN CANBERRA CONNECTOR: Barton Highway (National 25)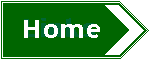 © Bradley Torr. Last updated 15-Apr-2000.