The first section of the South Western Motorway (M5) was constructed in 1974, between the Camden Valley Way and Narellan Road. The M5 - until 1993 known as the F5 - serves as an important arterial link through the south-western suburbs. The M5 designation ends at the Narellan Road interchange, but the freeway standard continues south-west from here to Berrima, some 70km distant, and is signed as National Highway 31 and called the Hume Highway.
The next section to be constructed was in 1984, between the Hume Highway at Casula and the Heathcote Road at Moorebank. This section was constructed with a traffic light at Moorebank Avenue, which still exists to this day. This traffic light is the only interruption to the full freeway standard from the north-eastern terminus at King Georges Road, Beverley Hills all the way to Berrima, and back-ups can still be seen every morning and afternoon at this intersection.
The section from the Heathcote Road to King Georges Road was opened in 1993, and was New South Wales' second tolled freeway (after the M4). The decision by the State Government to let a private consortia build this section rather than the government was met with some anger in the south-western suburbs, especially as much of this section was only one lane in each direction from Fairford Road (Metroad 6) to King Georges Road (Metroad 3). This section was only duplicated in mid-1999. Soon after in 1994, the "Casula missing link" was built between the Hume Highway and the Camden Valley Way.
Work to complete the M5 from King Georges Road to General Holmes Drive at the Airport is underway, and is expected to be completed in 2002. The previous right of way was slated to follow Wolli Creek, but due to environmental concerns, the freeway will now be tunneled through this sensitive area. When complete, the south-western suburbs of Sydney will be the only area of Sydney to have a direct freeway connection to Sydney's city centre.
Below is an exit guide to the M5, showing distances and destinations signed at each exit. Distances are not entirely accurate, being subject to the vagaries of my odometer. All comments and corrections are eagerly solicited; feel free to e-mail me at [email protected].
Distance
(SW-bound)

SW-BOUND
(Read Down)

NE-BOUND
(Read Up)

OTHER - Services,
Attractions, etc.

0km

2km

EXIT RAMP UNDER
CONSTRUCTION

BELMORE RD
Punchbowl
Riverwood
Peakhurst

4km


FAIRFORD RD
Menai
Bankstown
Silverwater


FAIRFORD RD
Bankstown
Silverwater
Menai
South Coast

Toll Booth On
SW-bound Exit Ramp

6km

THE RIVER RD
Revesby

Toll Booth On
SW-bound Exit Ramp

9km


HENRY LAWSON DRIVE
East Hills
Milperra
Parramatta

Toll Booth On
SW-bound Exit Ramp

11km

TOLL PLAZA - $2.50 (Passenger Cars)

13km

HEATHCOTE RD
Heathcote

HEATHCOTE RD
Liverpool
Heathcote

LAST EXIT
BEFORE TOLL
(NE-bound)

15km

15km

MOOREBANK AVE
Glenfield
Army Engineer
Museum

MOOREBANK AVE
Liverpool

Traffic Lights
Left Turn Only
From Both Directions

16km

16km


HUME HIGHWAY
Casula
Liverpool
North Coast

NO EXIT

20km


CAMDEN VALLEY WAY
The Cross Roads
Bringelly


CAMDEN VALLEY WAY
Camden
Liverpool
North Coast

Camden Valley

24km

BROOKS RD
Ingleburn

NO EXIT

Industrial Estate

30km


CAMPBELLTOWN RD
Campbelltown

NO EXIT


Campbelltown

36km


NARELLAN ROAD
Campbelltown
Camden
Bulli

University of Western
Sydney - Macarthur

Mount Annan
Botanic Garden

36km

END
START

END
START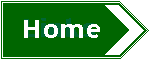 © Bradley Torr. Last updated 18-Oct-1999.