The Western Motorway - usually known as the M4 - is one of Sydney's most important roads; it is certainly one of the busiest roads in Australia. Its main purpose is to connect the fast-growing corridor of new urban development in the western suburbs of Sydney with central Sydney. However, the freeway fails in this purpose, as it stops about 12km short of downtown Sydney and unceremoniously dumps the traffic onto congested, undivided, badly maintained Parramatta Road, an ugly arterial fringed by car saleyards, discount bedding shops and working-class pubs.
However, where the M4 does succeed is in connecting the outer western suburbs and the Blue Mountains to Parramatta, Sydney's 'second downtown'. Parramatta is a major shopping, entertainment and employment centre in western Sydney.
The M4 has seen its fair share of controversy. The first section opened between Blacktown and Penrith in the early 1970's. This section still goes through pleasant rural land, to the south of the main suburban corridor. The next major section to open was in 1983, between Mays Hill and Strathfield. This section is one of the few elevated freeways in Australia; much of it sits on conrete piers through suburbs such as Silverwater and Rosehill.
In 1993, the most recent section opened, connecting these two earlier built sections. This was New South Wales' first privately built, owned and operated stretch of road. The tollway company, State Wide Roads, was given the right to toll the Western Motorway, however, it chose to put the tollgates near the eastern end of the tollway in Silverwater. This section had been free to use for over ten years, and the decision to charge for use of previously free roadway caused considerable anger and confusion amongst the people of western Sydney.
The M4 has recently been widened along 90% of its length from four lanes to six lanes. This was a much needed upgrade on a stretch of four lane highway that was long overdue. Roadworks were well behind schedule - it took nearly four years to complete, when it was scheduled for two and a half years - and this caused considerable consternation with commuters as well.
However, by no means is the M4 complete. The original plans called for the freeway to go into central Sydney, however every time plans have been considered, inner city NIMBY's have shot it down. The Liberal Party, at the last state election, floated a proposal for a 7km-long tunnel from the freeway's current beginning in Strathfield to Lilyfield to the east, where it would meet up with the short freeway standard road leading to the Glebe Island Bridge.
Below is a guide to the various exits and interchanges along the M4. On the left, you will find distances from the easternmost end of the motorway. These are not entirely accurate, being subject to the vagaries of my odometer. You will then find the route markers and control cities listed on signs; and any services or attractions signed on the M4 on the far right.
All inaccuracies are my fault; comments and suggestions are eagerly solicited at [email protected].
Distance
(Westbound)

WESTBOUND
(Read Down)

EASTBOUND
(Read Up)

OTHER - Services,
Attractions, etc.

0km

START
MOTORWAY

END
MOTORWAY

1km

NO EXIT


CONCORD ROAD
Concord
Strathfield


Concord

2km


HOMEBUSH BAY DRIVE
Hurstville
Homebush Bay
Ryde

Sydney
Markets

3km

NO EXIT

HILL ROAD
Homebush Bay

5km


SILVERWATER ROAD
Bankstown
Silverwater

6km

TOLL - $1.50 (Passenger Cars)

8km


JAMES RUSE DRIVE
Parramatta
Hornsby
Milperra


JAMES RUSE DRIVE
Hornsby

Rosehill
Racecourse

10km

NO EXIT


CHURCH STREET
Parramatta
Milperra

11km

BURNETT STREET
Merrylands West

NO EXIT


Westmead

12km

COLEMAN STREET

NO EXIT


Westmead and
New Childrens'

14km


CUMERLAND HWY
Hornsby
North Coast
Liverpool
South Coast


Westmead and
New Childrens'

19km

PROSPECT HIGHWAY
Blacktown
Seven Hills
Parklea


Blacktown

21km

RESERVOIR ROAD
Blacktown

Eastern Creek
Raceway

22km

SERVICE CENTRE
McDonald's
Caltex
Red Rooster

SERVICE CENTRE
McDonald's
Caltex

23km


WALLGROVE ROAD
Rooty Hill
Richmond
Badgerys Creek


WALLGROVE ROAD
Rooty Hill
Liverpool

Wonderland
Sydney

Australian
Wildlife Park

27km

ERSKINE PARK ROAD
ROPER ROAD
St Clair
Erskine Park
Mount Druitt

NO EXIT

31km

MAMRE ROAD
St Clair
Erskine Park
St Marys

MAMRE ROAD
St Marys
Mount Druitt
St Clair

37km


THE NORTHERN ROAD
Penrith
Windsor
Campbelltown

International
Regatta Centre

Whitewater
Stadium

41km


MULGOA ROAD
Penrith
Wallacia
Richmond

Panthers
Museum of Fire

43km


RUSSELL STREET
Emu Plains

Knapsack
Bridge

46km

END MOTORWAY

START MOTORWAY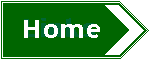 © Bradley Torr. Last updated 14-Sep-1999.