The Hills Motorway (usually known as the M2) is Sydney's newest freeway, opening in May 1997. It serves as an important link between the north-western corridor - Sydney's fastest growing region - and the city centre. However, like all other suburban freeways in Sydney, it falls considerably short of downtown Sydney, so the freeway doesn't serve commuters as well as it should.
That is not to say that the M2 is a failure - it is an immensely useful road, and quite a beautiful road as well. It stretches for 20km from North Ryde to Seven Hills. On the way, it passes Australia's answer to "Silicon Valley" - the Lane Cove Valley, home to the Australian information technology industry and the Pacific headquarters of many computer firms, as well as Macquarie University, Lane Cove National Park and the Seven Hills industrial area.
The M2, like all the other M-series motorways in Sydney, are tolled. Travellers on the M2 have the option of either paying in cash, or using a T-Pass - a transponder which is affixed to the front of your car and is linked to your account. When you drive through the T-Pass lanes at the toll booth, sensors detect your T-Pass and automatically deduct the toll from your account. It is the first electronic highway in New South Wales.
Like most other freeways in Sydney, the M2 had a rather controversial start. The right-of-way of the motorway comes perilously close to the Lane Cove National Park, as well as many forest reserves in the north-western suburbs. The construction saw very vigorous opposition from student and environmental groups, a fact not helped by the cheek-by-jowl presence of Macquarie University near the main toll plaza.
Below is an exit guide. It shows how each exit is signed in both directions, with distances. The distances are not entirely accurate, being subject to the vagaries of my odometer. All comments and corrections are eagerly solicited; feel free to e-mail me at [email protected]e.net.au.
Distance
(Westbound)

WESTBOUND
(Read Down)

EASTBOUND
(Read Up)

OTHER - Services,
Attractions, etc.

0km

1km

NO EXIT


DELHI RD
Chatswood
TO Mowbray Road

2km

NO EXIT


LANE COVE RD
Pymble
Ryde
Homebush Bay

Northern Beaches
USE THIS EXIT

4km

NO EXIT

CHRISTIE RD
Macquarie
Univeristy

4km

TOLL PLAZA - $2.50 (Passenger Cars)

7km

BEECROFT RD
Epping
Beecroft

NO EXIT

11km


PENNANT HILLS RD
Parramatta
Pennant Hills
Castle Hill


PENNANT HILLS RD
Hornsby
Carlingford
Epping

Toll Booths
on Eastbound Off-ramp
$1.50 (Cars)

16km


WINDSOR RD
Parramatta
Baulkham Hills
Windsor

NO EXIT

20km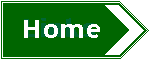 © Bradley Torr. Last updated 18-Oct-1999.