This page contains links to many sites related to road transportation in Australia and overseas, divided up into different categories. If you know of a relevant link which I haven't put up on this page, please e-mail me at [email protected].
General
Australian Highways Mailing List - a mailing list for those interested in Australian road infrastructure, signage and planning. Feel free to join if you're interested by visiting this page.
Gribble Nation - strange name, but good page. A joint project of three road enthusiasts in the United States.
List of Road & Highway Transportation Websites - from the Dmoz search engine. Very comprehensive.
Wide World Of Roads And Highways - A site by a fellow Australian roadfan, Lachlan Sims, with lots of photos of roads from three continents.
Australian Licence Plates - Lots of photographs of various licence plates from all across Australia. A must-see site!
M-Zero - Many feature articles, suggestions and opinion pieces from Luke Wright, a Sydney roadfan.
Government Road Authorities
Commonwealth Department of Transport and Regional Services (Federal)
NSW Roads and Traffic Authority
Vicroads (Victorian roads authority)
Queensland Department of Main Roads
Main Roads Western Australia
Transport South Australia
Tasmanian Department of Energy, Infrastructure and Resources (Transport Division)
Map Websites
Whereis - This interactive street directory now covers most major Australian cities and uses UBD street maps. Whereis is a joint project produced by White Pages and UBD.
Streetdirectory.com - Another online street directory covering only Sydney and Melbourne using Ausway (Sydney and Melway) cartography.
Topoweb - A Java applet that lets you view topographic maps for all of New South Wales, produced by Land & Property Information NSW, the State Government agency responsible for official mapping.

Motoring Organisations
National Roads and Motorists Association (despite its name, it's basically limited to NSW)
Royal Automobile Club of Victoria
Royal Automobile Club of Queensland
Royal Automobile Association (South Australia)
Royal Automobile Club (Western Australia)
Royal Automobile Club of Tasmania
Toll Roads
Hills Motorway, Sydney (M2)
CityLink, Melbourne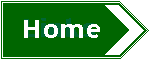 © Bradley Torr. Last updated 17-Jun-2003.