The Southern Freeway - more often known by its no longer signed name, the F6 - is one of the most important regional freeways in New South Wales. Its main purpose is to connect the metropolitan areas of Sydney and Wollongong - the first and third largest cities in the state respectively. This highway sees much use by heavy vehicles as Wollongong is a major industrial centre and home to the largest steelworks in the southern hemisphere.
The F6 starts in the southernmost suburb of the Sydney metropolitan area, Waterfall. It then continues south on top of the Woronora Plateau before it comes to the sprawling Bulli Tops Interchange, where State Route 60 (Princes Highway) southbound and northbound and State Route 69 all meet up in an interchange which covers over one square kilometre. Soon after this, the Southern Freeway descends the Illawarra Escarpment, a major mountain range which parallels the Wollongong metropolitan area for its entire length. Once on the coastal plain, the freeway then continues south for about 20km.
The Southern Freeway is not of full freeway standard for its entire length. Just north of the Bulli Tops interchange, the road loses its freeway status as the interchange has an at-grade crossing and several ramps are not of freeway quality. Some interchanges after this are of non-freeway standard, with very short ramps or no ramps at all (just a "Stop" or "Give Way" sign), and entering Wollongong, there are a handful of homes which front onto the driveway.
The F6 regains its freeway status at Gwynneville, and keeps it until the freeway's terminus at Yallah. There are no plans that I am aware of to upgrade the intermediate section to full freeway standard, though in my opinion, it would be fairly easy to do. The southern section was opened in 1972 and the northern section was opened in 1975.
The Southern Freeway is now signed as National Route 1 for its entire length. The highway it replaced for its length (the Princes Highway) is now signed as State Route 60 and was previously signed as Alternate Highway 1.
Below is an exit guide for the F6, which also includes the non-freeway portion of the highway. The distances listed are not entirely accurate, being subject to the vagaries of my odometer. All comments and corrections are eagerly solicited, please feel free to contact me at [email protected].
Distance
(Southbound)

SOUTHBOUND
(Read Down)

NORTHBOUND
(Read Up)

OTHER - Services,
Attractions, etc.

0km

0km


PRINCES HWY
Helensburgh
Stanwell Park

NO EXIT

18km


Sublime Point
Lookout

NO EXIT

19km

Northern End

Multiplex

20km

Panorama and
Bulli Lookout

NO EXIT

21km


BULLI PASS
Bulli

NO EXIT

Southern End

Multiplex

22km

NO EXIT


Campbelltown
Helensburgh

Bulli Pass
Scenic Reserve

30km


Picton


PICTON ROAD
Picton
TO Hume Hwy

Mt Keira
Lookout

31km

NO EXIT

Mt Keira
Lookout

33km

NEW MT PLEASANT RD
Mt Pleasant
Balgownie

NO EXIT

35km


Wollongong

NO EXIT

35km

36km

UNIVERSITY AVE
Gwynville
Keiraville
University
Insitute of
Technology

IRVINE ST
University
Institute of Technology

Botanic Garden

37km

NO EXIT


Bulli
Wollongong

39km


PRINCES HWY
Figtree
Wollongong


PRINCES HWY
Wollongong


Wollongong

40km


MASTERS ROAD
Port Kembla

NO EXIT

42km


FIVE ISLANDS RD
Port Kembla
Shellharbour
Unanderra


FIVE ISLANDS RD
Unanderra
Port Kembla

Nan Tien
Temple

45km


NORTHCLIFFE DR
Berkeley
Warrawong
Kembla Grange

48km

KANAHOOKA RD
Kanahooka
Dapto

NO EXIT

50km

FOWLERS RD
Koonawarra
Dapto

NO EXIT

53km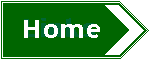 © Bradley Torr. Last updated 18-Oct-1999.