The F3 is one of my favourite freeways, primarily because of its length. At 128km (79 miles), it is the longest fully limited access road in Australia. It is also an impressive feat of engineering, especially along its southern section where it cuts through rugged sandstone ridges and crosses very deep and wide river valleys.
The F3 has also had a significant impact on population distribution to the north of Sydney. Before the F3, the only way to access areas north of Sydney such as the Central Coast and Newcastle was by a very windy and dangerous two-lane road (the Pacific Highway, now signed as State Route 83) or by an equally windy railway. The completion of the F3 brought about the possibility of massive residential development along the Central Coast, with families looking for cheap housing and the ability to commute to Sydney via a reliable world-class superhighway. Even now, the F3 is a major umbilical cord between the Central Coast and Sydney; during major accidents, bushfires, etc. there are few alternatives.
The F3 is quite windy around the Hawkesbury River area due to the mountainous and rocky terrain. This stretch has seen many accidents over the years, and recently the speed limit was lowered from 110km/h to 90km/h along this stretch, with good results in terms of safety.
The F3 has very much been a work in progress over the past thirty years; the first section was opened in the mid-1960's and the freeway was only completed in 1999. However, some may argue whether it really is completed; at the southern extremity of the F3, there were originally plans to extend it by about 6km to the M2 Hills Motorway. However, the reservation order for this extension has been deleted from the plans by the State Government due to environmental concerns (it would dissect the Lane Cove River National Park) and the fact that right-of-way acquisition costs would be prohibitive (the planned freeway would have gone through some of the wealthiest suburbs in Australia).
For excellent pictures of the F3 freeway, I suggest that you visit Lockstar's Wide World of Roads and Highways.
Below is an exit guide for the Sydney-Newcastle Freeway. The distances listed are not entirely accurate, being subject to the vagaries of my odometer. All comments and corrections are eagerly solicited, please feel free to contact me at [email protected].
Distance
(Northbound)

NORTHBOUND
(Read Down)

SOUTHBOUND
(Read Up)

OTHER - Services,
Attractions, etc.

0km

1km


PACIFIC HWY
Sydney
Hornsby


Hornsby

5km

KU-RING-GAI CHASE RD
Mt Colah
Bobbin Head

Ku-Ring-Gai Chase
National Park

10km


Berowra

15km


PACIFIC HWY
Berowra
Hornsby

25km


PACIFIC HWY
Moonee Moonee
Brooklyn

SCENIC ROUTE

33km


Mt White

SCENIC ROUTE

34km

Heavy Vehicle
Weigh Station

38km


Calga
Peats Ridge


Peats Ridge

SCENIC ROUTE

41km

Moonee Moonee Creek Bridge Viewing Area

45km


PACIFIC HWY
Gosford
Woy Woy


Gosford Hospital

Old Sydney Town
Australian Reptile Park

53km


Peats Ridge

Central Mangrove
Wisemans Ferry
USE THIS EXIT

58km


Ourimbah
Palmdale


Gosford Hospital

REST AREA
Forest of Tranquility
University

Gosford via Ourimbah
USE THIS EXIT

64km

Wyong
The Entrance
Yarramalong

Tuggerah
USE THIS EXIT

69km

SERVICE CENTRE
(Caltex)

SERVICE CENTRE
(Caltex)
Gas - Food
Toilet - Info

73km

Wyee
Toukley

Wyong
Toukley


Wyong

75km


Budgewoi
Swansea
Charlestown

East Lake Macquarie
USE THIS EXIT

88km

MANDALONG RD
Morrisett
Cooranbong

Morrisett
Doylason
Cooranbong

West Lake Macquarie
USE THIS EXIT

101km


Kurri Kurri
Cessnock


Hunter Valley Vineyards

105km

Toronto

117km


Cardiff

119km

Wallsend
Newcastle

Cardiff
USE THIS EXIT

128km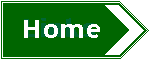 © Bradley Torr. Last updated 19-Jan-2000.