Make a backpack from a buttpack.
This page is from The Ranger Digest Series. Great books with tips and tricks for camping and hiking.

Illustrations of military equipment modifcations for use in the field by soldiers or civilians without the hype.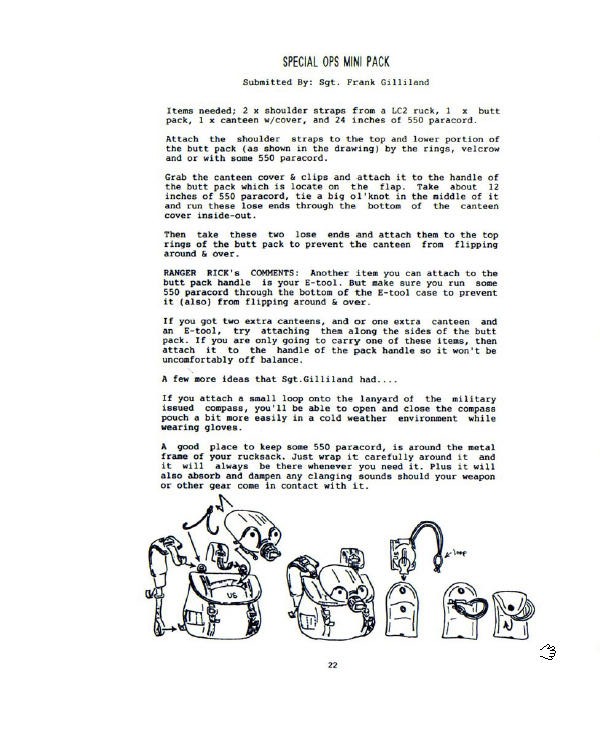 If you came from Warden's Surplus. They sell the buttpack and carry straps. Use the carry straps instead of searching for LC2 straps. Whatever straps you choose you will need to sew two loops into the bottom of the buttpack to create an attach point for the ends of the straps. Paracord works best.

Didn't come from Warden's Surplus? Goto the contents page and click on 'LINKS' to goto that website.

Pay less for surplus, vist Warden's today
The images below show the pack from the front and back. I use a 7.62mm ammo pouch as a power bar / snack holder. The bottom sack holds the ecotat TMP and a poncho 3in1 sleeping bag. The base back is made from the buttpack, carry staps and the canteen / holder. You can use paracord instead of the alice clips to save on weight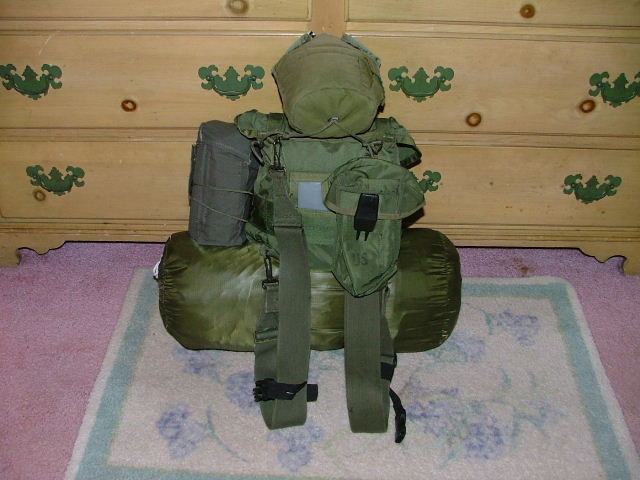 The pack can hold gear inside as well as underneath and on the sides.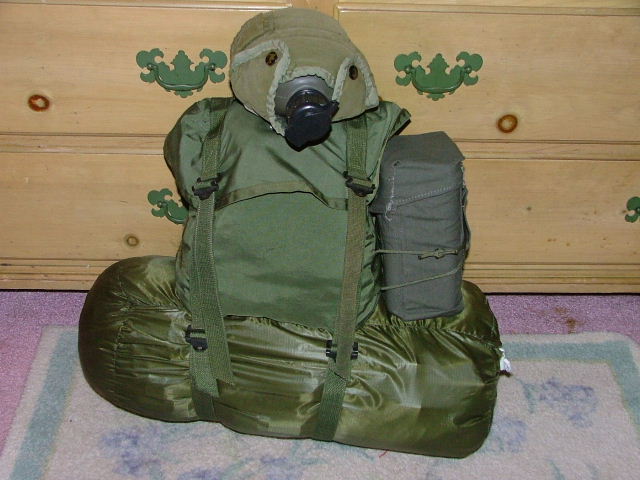 Back to contents page