= HF8V =
= ex SP8WJT =
Radioamateur CW Station
Few words about me:


My first contact with Amateur Radio was near 1989, (14 years old) when I made first QSO in "communist" LOK (League of Defence of Country)
club station SP8KAR. It was very special place with a gang of 13-15 years boys on the station and tremendous quantity of old military
equipment which we were dismantling for electronics parts, it was very GOOD school of Radioameturs. I got SWL licence SP-0106-RZ in 1990
and I start to build my first homodyne RX's on 80 m :))
One of my first homemade multiband RX had Marine 8 MHz CW band, since that time marine SWL and receiving radiotelegrams from ships start
to be my great hobby.I love old russian Stalin's Era tube radios, DXing, QRP and homebrewing.
First Ham Licence I got in 1993, in 1995 I got HF 250W licence. I love chatting on QRQ CW on polish, russian and english, but today
'Capitalistic' model of amateur telegraphy is: complete callsign in a few attempts, send report (always the same) and bye... My longest CW
QSO was 4 hours on high speed (above 40 WPM)... BTW: Try ask on CW any 'radiooperator' today what is the meaning of all RST codes... :)
No one know it! Send SINPO report? No way. Push radiotelegram? Almost no one will be able to copy and handle it properly!


15 October 2015 my station has changed c/s to HF8V.

OPERATOR'S INFO:

NAME: TOM (TOMASZ, TOMEK)
QTH: RZESZOW, POLAND
PSN: 5003N/2159E
LOC: KO00XB
SPPA: KRM
QSL INFO: only direct, I resigned from eqsl (after another USA fake Coronavirus action).




RARS - Red Army Radiotelegraph Simulator

Red Army Radiotelegraph Simulator Project

--> Red Army Radiotelegraph Simulator page





PLS NOTE: This Man liberated Ukraine, Poland and whole Europe from first European Union Project...
Official western Propaganda will tell you another story, because today we have Fascism again...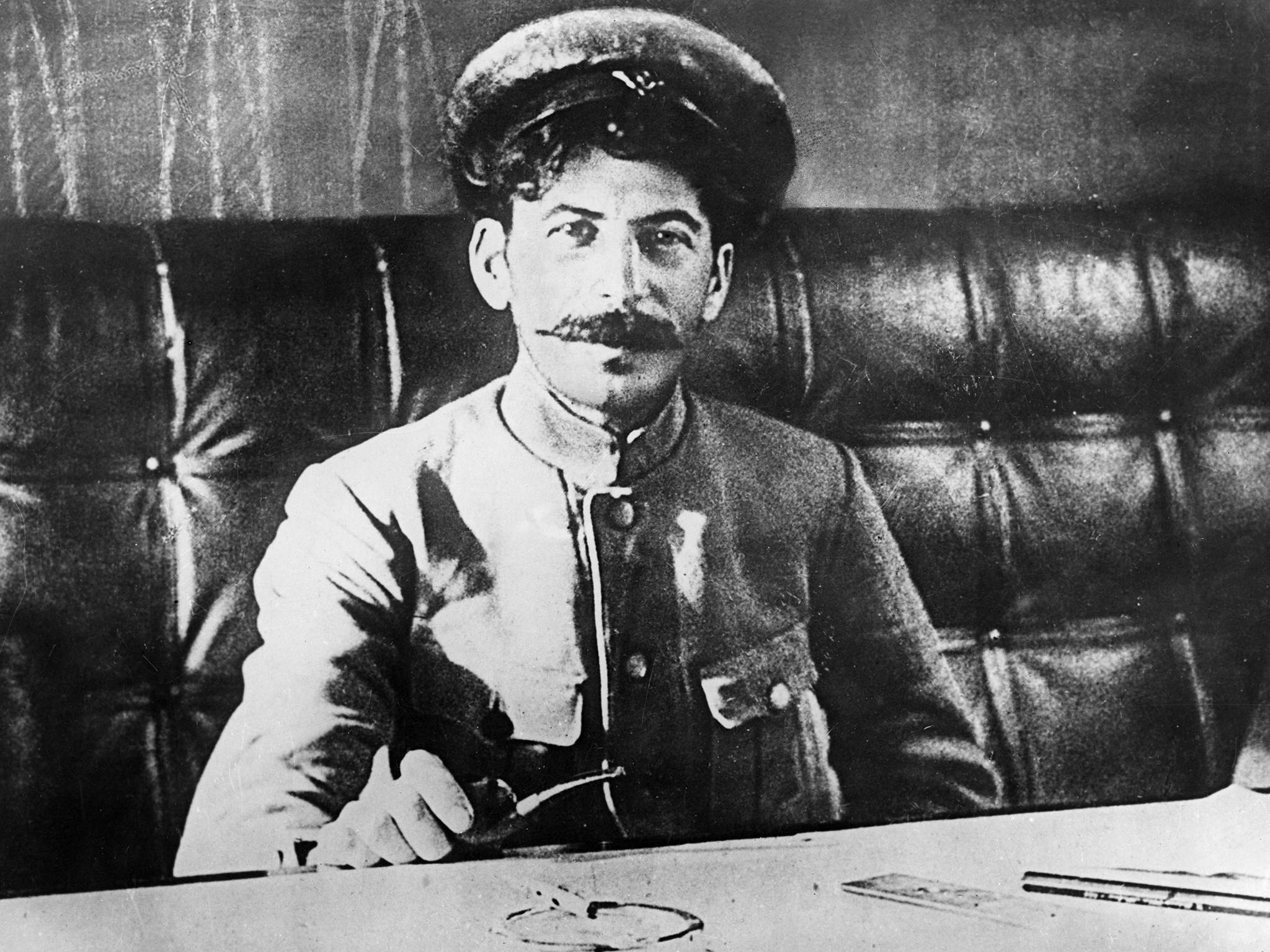 Stalin was really fascinating person. How I could describe him in one word? An Angel...
For me Koba was Poet. When he was 16 years old, local newspaper printed his first poem. Later he wrote book for children.
I bet you never heard this simple facts. This is because you are living in World of Lies.


Radiotelegraphy My Love


Nasłuchując Rosyjską Marynarkę Wojenną Telegrafią - aktualizacja 7/2020
Kody Q w radiokomunikacji telegraficznej - aktualizacja 12/2020
Kody Z w radiokomunikacji telegraficznej - aktualizacja 12/2020
Długości fal najważniejszych wysyłaczy. :)) (1925)
Rukovodstvo Po Radiosvyazi V Sssr - original Red Army radiooperator handbook
FM24-6 - Radio operators handbook - Army ground forces, US Army 1945 W/T procedures
FM24-12 - Army Extract of Combined Operating Signals, US Army 1944 special Q codes
Polish SIGINT radiologs of 1920

Radioamateur Movement and Politics
How 'Workers Short-Wave Radio Clubs' frighten american Capitalists
Free Speech in the Capitalisctic World
Popow and Marconi: 'Marconi switched on radio and heard Popov's cursing' :)) - In fact Popov was earlier, moreover he invented practically Antennae, while Marconi just connected all invnted things and commercialized it.
Radiotelegrafista Max Clausen - fascynująca opowieść o radiotelegrafiście grupy Ramsaya, konstruktorze nadajników QRP w imbrykach i prawdziwym Komuniście :)
Covid-19 Fakty
WARNING: site is still under construction, some content is missing
My Constructions / RIG / Software


MY RIG


Since my first steps in Amateur Radio "homebrewing" of amateur equipment was my great passion.
Totally I made few thousands projects and near 2000 year I introduced HF system to enumerate all this.
In fact HF system is used to register everything, from small modules, never realized projects to end operational equipment.
Since I made few thousands QSOs on this equipment I want to proove that you not need to buy new capitalistic commercial equipment
to be 'good' Amateur Radio operator, opposite I can hear everyday very bad operators with good capitalistic commercial equipment.
Unfortunatelly I dont have time to describe everything here. Documentation is usually in paper files (few kilograms) but I can make
photo if you really need it. Also if you want source/hex files for microprocessor - just email me.

RX
HF-2233 - VHF Receiver 140 - 150 MHz
HF-2268 - SCANNER 41 - 878 MHz
HF-2270 - SIMPLE AVIATION RECEIVER
HF-2282 - VHF SCANNER
HF-2285 - DIGITAL RX
HF-2288 - Wideband Receiver

TX
HF-2312 - TX CW 10 MHz QRP
HF-2315 - TX CW HF
HF-2322 - 3W XTAL CW QRP TX 3.5/7/14 MHz
HF-2331 - Spy type (Mark V) portable transmitter

TRX
HF-2262 - TRX 50 MHz
HF-2404 - TRX CW/SSB BARTEK 3,5/14MHz
HF-2407 - TRX 'CIGARETTE BOX' 3,5MHZ CW
HF-2408 - TRX SSB HF
HF-2412 - TRX CW SSB 144 MHz
HF-2418 - XBM-80 Micro TRX
HF-2423 - TRX QRP CW 7 MHz

PA
HF-2508 - HF PA 100W

Auxilliary Equipment for Radiostation
HF-1115 - Dummy load 500 W
HF-2820 - Simple Elbug Key on TTL 7400
HF-2828 - Simple CW Key on ATTINY13
HF-2832 - Dummy load 10 W
HF-2840 - Portable Antenna Tuner
HF-2861 - Digital Antenna Tuner

Measurment/Test Equipment
HF-1105 - RF Calibrated Atennuator 0-127 dB
HF-1119 - Capacitance meter
HF-2269 - VHF/UHF SYNTHETHISER
HF-5200 - Frequency meter 1.3 GHz
HF-5210 - Active MOSFET RF probe for HF-5200
HF-5212 - Grid Dip Oscillator (Wave meter)
HF-5215 - RF Probe
HF-5216 - RF Probe 100 kHz - 1 GHz (LTC5507)
HF-5218 - Specan based Spectrum Analyzer
HF-5222 - RF Signal Generator (modernized)
HF-5225 - Quartz and inductance meter (additional equipment of HF-5200)
HF-5226 - Quartz and capacitactance meter (additional equipment of HF-5200)
HF-5228 - IP3 Measurment Unit

Digital Systems
HF-6030 - DIGITAL SYSTEM CONTROLLER
HF-6045 - Digital System based on Dallas DS89C450
HF-6048 - Digital System based on ATMEGA16

Other Digital Related Equipment
HF-6003 - AVR programmer
HF-6004 - PIC/EEPROM programmer
HF-6006 - Analog to RS-232 Converter
HF-6016 - Flash memory programmer
HF-6041 - DALLAS DS89C450 programmer
HF-6043 - JDM programmer (for PIC uC)
HF-6066 - TMS320F2801PZA test PCB

Power Supply Units
HF-1932 - Power Supply 2x12V/1A and 13.8V/7A
HF-1933 - Digital Power Supply (0.8-18V)
HF-1950 - Base Power Supply 13.8V/20A, 5V/5A 30V/1A


Small devices, Modules, etc...
HF-127xx UBdR (Uniwersalne Bloki dla Radiokomunikacji) - Universal Modules for Radiocommunication Series
HF-12704 - Product Detector
HF-12750 - Simple low noise IF amplifier on 2SC1815







My Software:




Marine Traffic Generator simple DOS Marine Radiotelegraphy simulator
OTP Generator - Spy One Time Pad tables generatoration
Meteo FM-13 Online Decoder - to decode Russian Navy WX messages
Program for computing ladder filters
Meteor - simple, stupid game
AS-9462 Tuner software
2268 Software to programme HF-2268 frequency list







RIG:




R-250M2
RBM-1
Volna
EKD-300
IC-735






Other:




List of ships I had QSO on CW
Contests summary











Writen in Notepad