In Celebration Of Heather Rose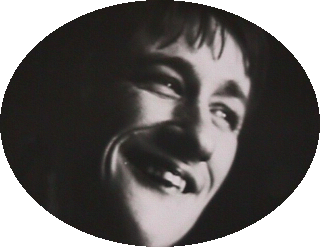 Heather Rose Slattery
4 Oct 1966 - 5 Oct 2002
Press Release Details
Death Of Heather Rose

Award-winning screenwriter and actress Heather Rose (Slattery) died suddenly on Saturday October 5th, after a brief illness.

She was best known for her performance in Dance Me To My Song, a movie directed by Rolf De Heer which she co-wrote and in which she played the lead role "Julia".

Ms Rose was born with severe cerebal palsy, and despite being non-verbal (requiring a voice machine in order to speak) commanded a prolonged standing ovation when her movie screened in competition in the Cannes Film Festival in 1998.

Subsequently, her movie has become a feature for numerous international disability conferences and seminars about women's issues and continues to be used as an educational guide and conference centrepeice.

Ms Rose passed away the day after her 36th birthday in the company of friends.

Source: Frederick Stahl, friend and co-writer
Email: [email protected]
Funeral Service
A Funeral Service was held at the Heysen Chapel, Centennial Park, Adelaide on Friday 11th October at 2:30 - 4:30 CST.

The service attracted a large turnout of people, filling the chapel to standing room only, and generating spontaneous applause.

A private function was held after the service for those concerned.

Click Here for transcripts of the Tributes read at the funeral.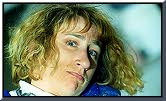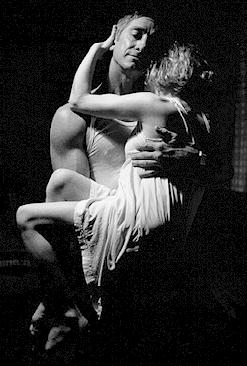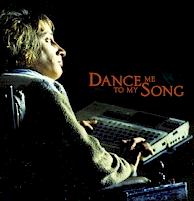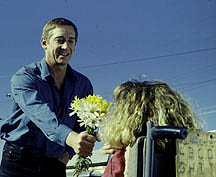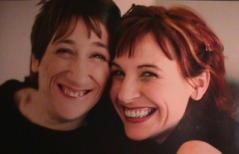 Accolades
"(Rose) an Oscar-worthy performance"
- Ruth Hessey, SMH Video

".. a great and brave performance by Heather Rose"
- Evan Williams, The Australian

"Providing insight into Rose's irreverent spirit and gutsy solitude .. charting new ground in triumph-of-the-human-spirit territory"
- Vogue

"Like the heroine, Julia's (Heather Rose) story is a tough little number, with uncompromising performances from everyone involved"
- Who Weekly

"Totally defies expectations, shattering any preconceptions about major disability"
- Louise Keller, Urbancinefile

****1/2
"Warm, positive affirmation of life"
- David Stratton, The Movie Show, SBS

"I get a lump in my throat just thinking about this experience again, and feel humbled by Heather Rose's spirit...be brave and go dancing with Julia"
- Andrew L. Urban, Urbancinefile

*****
"One of the bravest and most compelling Australian films ever"
- Jim Schembri,EG,The Age
Awards
Cannes International Film Festival
FRANCE May 1998
Selected to participate in Official Competition

Brisbane International Film Festival
AUSTRALIA Aug 1998
Voted second most popular film by festival audiences

Melbourne International Film Festival
AUSTRALIA Aug 1998
Voted second most popular film by festival audiences

Australian Film Institute Screenings
AUSTRALIA Aug 1998
Nominated for best original screenplay

Semana International de Cine de Valladolid
SPAIN Oct 1998
Heather Rose awarded the special jury prize

Australian Catholic Film Award
AUSTRALIA Nov 1998


Critics Circle Awards
AUSTRALIA Feb 1999
Nominated for best actress & best screenplay

NSW Premier Literary Awards
AUSTRALIA May 1999
Script Writing Award
Internet Discussion Forum
We have created a discussion forum at Heather Rose Discussion Forum for the purpose of celebrating Heather's life, and continuing her work.

Please feel free to join the group, and contribute your comments in any way that you wish.
Internet Mailing List
We encourage you to join the Heather Rose mailing list, which you can subscribe to via The CoolList Mailing List Manager.

By subscribing to this list, you can then send emails to [email protected], and your message will be passed on to all other members of the mailing list.

This is an excellent way to stay in touch, and ensure that the spirit that Heather gave us all can continue it's momentum.
Internet Links
The internet already contains tens of thousands of links to Heather Rose, regarding both her film, and the other work that she has contributed to.

Search The Net For Details of Heather's Film Dance Me To My Song and her work in the field

Search The Net For a more general search of Heather's work.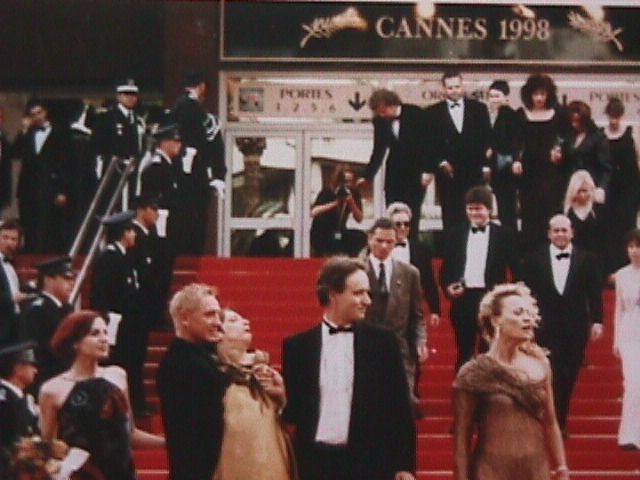 Heather at the Red Carpet
Cannes Film Festival, 1998.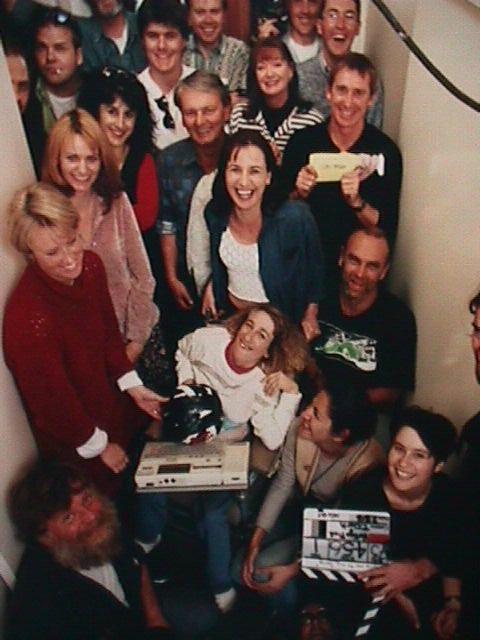 Cast and Crew of the Film "Dance Me To My Song".