NICKNAME:
no nickname given




Current Rank

1


Last Rank

1

Last Challenge

Chris

Result

Win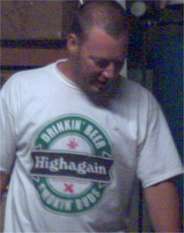 Bio:

Big Bad Boss of a framing company. Steve is a mediocre goalie in hockey...and until he gives me some input for this...that's how it'll stay.

Well...he's the #1 ranked player. Anyone willing to challenge him? I think he's trembling...oooooooo.

Big slams from the goalie and the 2 bar. Little smooth quick shots up from...off speed stuff kills.