---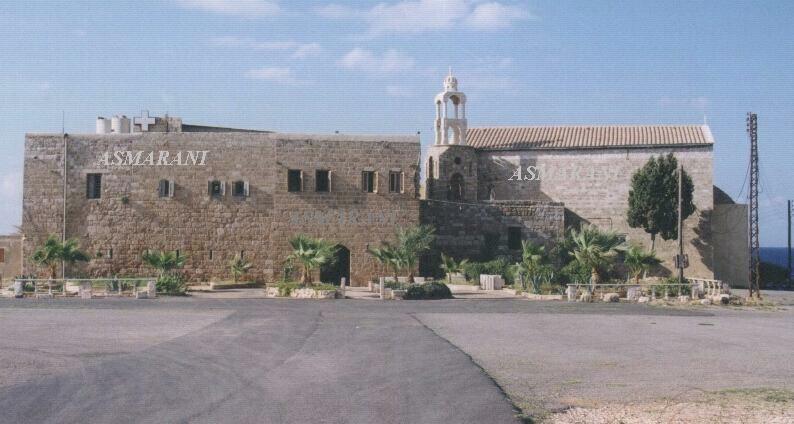 Our Lady Of Al-Natour Monastery
Our Lady of Al-Natour monastery, standing on the cape of Al-Natour, was built by the Crusaders on Byzantine ruins. The monastery is surrounded by large fields of the myrtle (Myrtus Ugni), a nearly extinct plant on the Lebanese coast.
---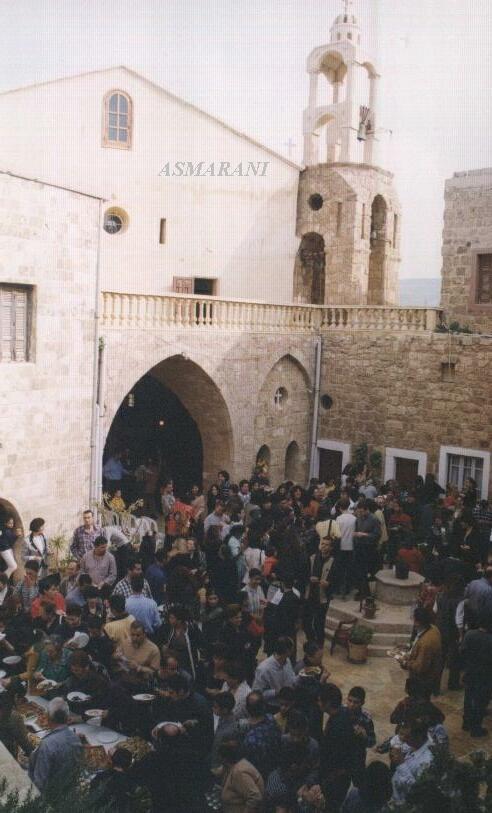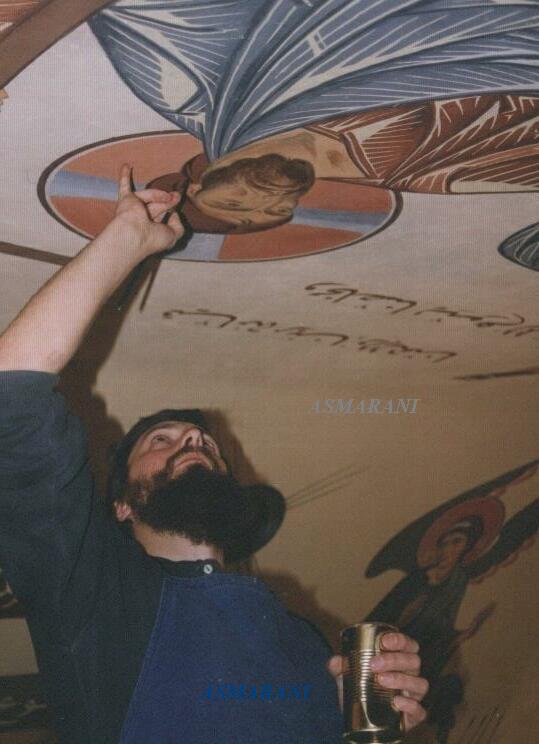 The Monastery's Square The Wall Paints
The French Artists Drawing the walls Of The Church, You should see it from inside to see how it's great and beautiful.
---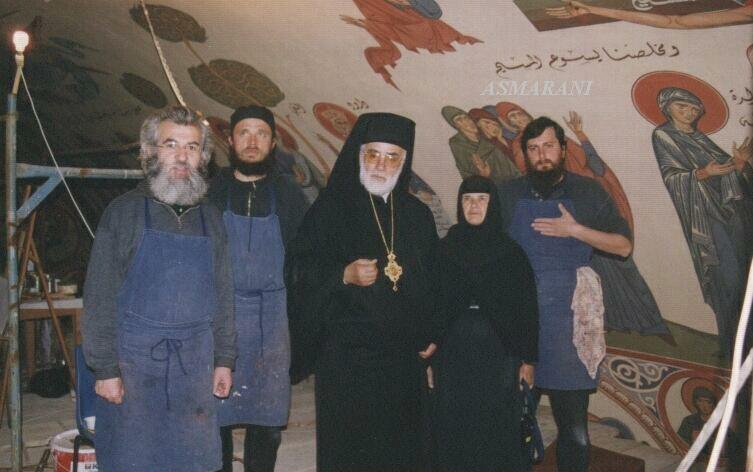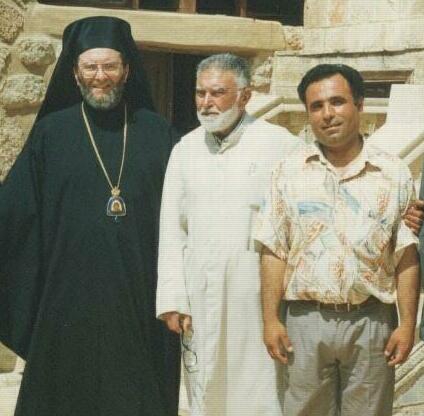 The Bishop Of the Northern Area for the orthodox church (Elias Korbane) with the artists, in the other photo, the Bishop and the father of the Church & Mr. G.Sasine
People from many areas in Lebanon, and other countries often visit Our Lady of Al-Natour monastery. They mostly visit it
on August 15th of every year to celebrate Virgin Mary's Day.
---
Photos Rights Reserved To Mr. George Sasine