.Compiled by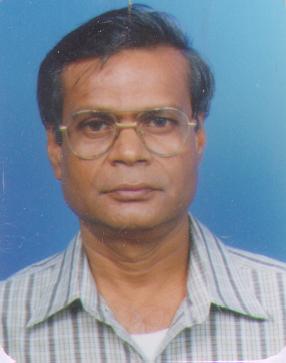 T. B. Ghosh, Librarian, S. V. Regional College of Engineering and Technology, Surat - 395 007 (Gujarat) INDIA
Please send your comments and suggestions to:
with a copy to
========================================
In response to the enquiry of the faculty members and students of S. V. RegionalCollege of Engineering and Technology, Surat - 395 007, (Gujarat) India, the author has made an attempt to create this Virtual Library for the benefit of the Students, Faculties, Researchers and other users of different disciplines instead of only Science , Engineering and Technology field. The author has felt that it is not possible for users to remember different URLs of their information needs. Looking in to the information needs of the users not only of his own Institution but also of the users from other discipline, the author has undertaken this project at his own efforts and own expenditure (i. e. expenditure incurred on Internet connectivity such as telephone bill, Internet connectivity for searching the data on the net collection and uploading the data online).
This Virtual Library consists of links with
Online Electronic Books

Online Electronic Journals and

Magazines
Libraries Virtual Libraries
and Digital Libraries
Universities and Institutions,
online Reference , Document Delivery and
Information Services.
Publisher's Link
Contents and links are provided at left hand side
This Virtual Library is dedicated to Academicians, Students, Researchers, and Librarians and Information Professionals.
===============================
Bio data of the Author
Name :
T. B. Ghosh
Designation :
Librarian, S. V. Regional College of Engineering & Technology, Surat, Gujarat, India
Qualifications:
B.A.Hons. (Eco), B.Lib.Sc., A.D.I.Sc. (DRTC) Bangalore
Experience :
(1) Ten years experience as a Librarian in Ramakrishna Mission Area Library, Kamarpukur, Hooghly, West Bengal ;
(2) Two years experience as a Librarian in Ramakrishna Mission Agriculture Training Centre, Ranchi;
(3) Two years experience as an Asstt. Librarian in the Deptt. of Anthropology, Ranchi University
(4) Ten years experience as an Asstt. Librarian in Mineral Exploration Corporation Ltd. (Govt. of India Undertaking), Hyderabad;
(5) Eighteen years experience as a Librarian in S. V. regional College of Engineering and Technology, Surat (Gujarat) 395007