Welcome to...
thewebpastor.com
~ Home Page ~











(Please disregard the advertisements on this page. I
did not put them here, neither do I approve of them.)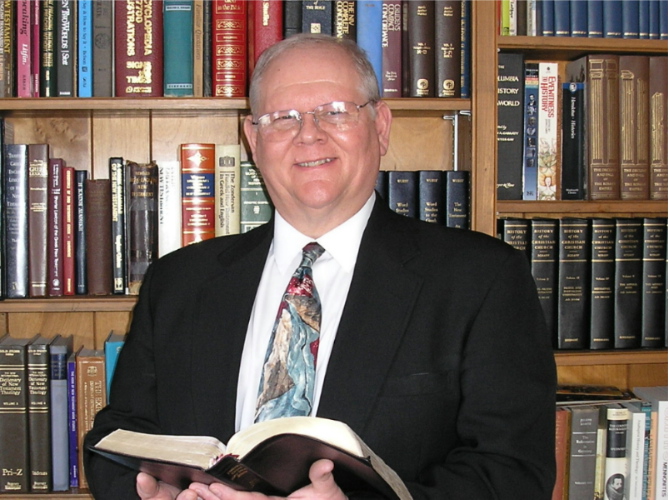 Hi! My name is George Bruns and I'm the pastor of the Hendrickson Avenue Bible Church of Lynbrook, New York. Do you know for certain where you will spend eternity if you were to die today? If you'd like to know the answer to that question just click on my picture and if I'm online you can chat with me about it. If I'm not online just keep reading.
You can know for certain
where you will spend eternity
1 John 5:13 tells us...
---
Read the King James Bible here.
---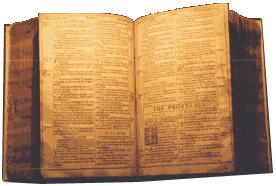 The Old Testament
GENESIS
"In the beginning God created
the heaven and the earth."
Genesis 1:1
EXODUS
LEVITICUS
NUMBERS
DEUTERONOMY
JOSHUA
"...but as for me and my house,
we will serve the LORD."

Joshua 24:15
JUDGES
RUTH
1 SAMUEL
2 SAMUEL
1 KINGS
2 KINGS
1 CHRONICLES
2 CHRONICLES
EZRA
NEHEMIAH
ESTHER
JOB
PSALMS
"Thy word is a lamp unto my feet,
and a light unto my path."
Psalm 119:105
PROVERBS
ECCLESIASTES
SONG OF SOLOMON
ISAIAH
"But he was wounded for our transgressions,
he was bruised for our iniquites:
the chastisement of our peace was upon him;
and with his stripes we are healed.
All we like sheep have gone astray;
we have turned every one to his own way;
and the Lord hath laid on him the iniquity of us all."

Isaiah 53:5, 6
JEREMIAH
LAMENTATIONS
EZEKIEL
DANIEL
HOSEA
"My people are destroyed for lack of knowledge:..."
Hosea 4:6
JOEL
AMOS
OBADIAH
JONAH
MICAH
NAHUM
HABAKKUK
ZEPHANIAH
HAGGAI
ZECHARIAH
MALACHI
The New Testament
MATTHEW
MARK
LUKE
JOHN
ACTS
ROMANS
"But God commendeth his love toward us, in that,
while we were yet sinners, Christ died for us.
Much more then, being now justified by his blood,
we shall be saved from wrath through him." Romans 5: 8, 9
1 CORINTHIANS
2 CORINTHIANS
GALATIANS
EPHESIANS
"For by grace are ye saved through faith;
and that not of yourselves:
it is the gift of God:
Not of works, lest any man should boast."

Ephesians 2:8, 9
PHILIPPIANS
COLOSSIANS
1 THESSALONIANS
2 THESSALONIANS
1 TIMOTHY
2 TIMOTHY
TITUS
"Not by works of righteousness which we have done,
but according to his mercy he saved us,
by the washing of regeneration,
and renewing of the Holy Ghost"

Titus 3:5
PHILEMON
HEBREWS
JAMES
1 PETER
"Forasmuch as ye know that
ye were not redeemed with corruptible things,
as silver and gold,
from your vain conversation received
by tradition from your fathers;
But with the precious blood of Christ,
as of a lamb without spot:
Who verily was ordained before the foundation of the world,
but was manifest in these last times for you,
Who by him do believe in God,
that raised him up from the dead,
and give him glory;
that your faith and hope might be in God."

1 Peter 1:18-21
2 PETER
1 JOHN
2 JOHN
3 JOHN
JUDE
REVELATION
"Behold,
I stand at the door and knock:
if any man hear my voice,
and open the door,
I will come in to him,
and will sup with him,
and he with me."

Revelation 3:20

"And whosoever was not found


written in the book of life
was cast into the lake of fire."
Revelation 20:15













---
To visit my Church's web page click here.

View My Guestbook
Sign My Guestbook





Top of page.
Click here for page 2,


~ MARTYRS PAGE ~




Click here for page 3,


~ BIBLE STUDY PAGE ~




Click here for page 4,


~ CHURCH PAGE ~




Click here for page 5,


~ ARTICLES PAGE ~