Foreign Language Free with paper game

Learning French with a Board game made of paper. Hand made variant.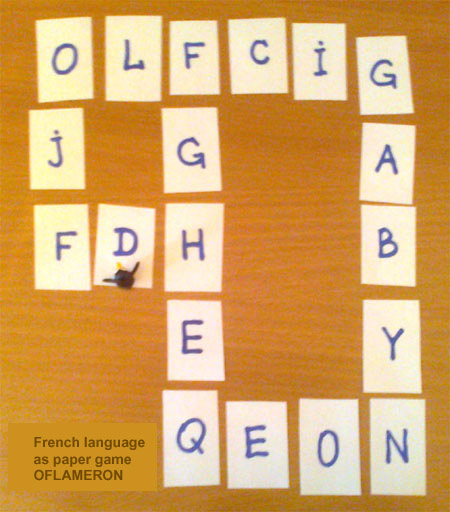 It is possible to lay out the game field of any size and format using playing cards with letters, for example, of the French alphabet. The game field consists of the closed paths. The quantity of paths and the size of the game field may vary.

Free for learning and publications. (c) by Valery Shmeleff


Download this SITE >> GUIDE >>

Free learn foreign language.