USA
Canada
Australia
French
Portugal



Ebook download - Learn World Languages

Use paper tape OFLAMERON to memorize foreign words. Make a paper tape for learning the German words in native English. Use the phrase of two words.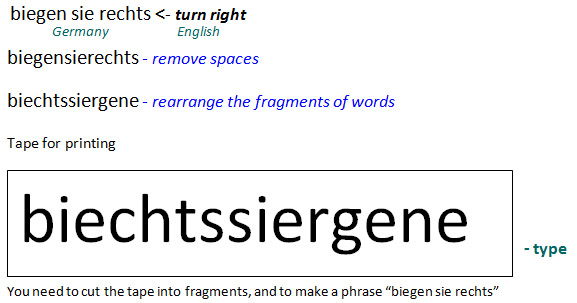 First, remove the spaces. Then, rearrange the fragments of a phrase. Print tape.





The student must cut the tape into pieces ...










And put them together the right phrase in German.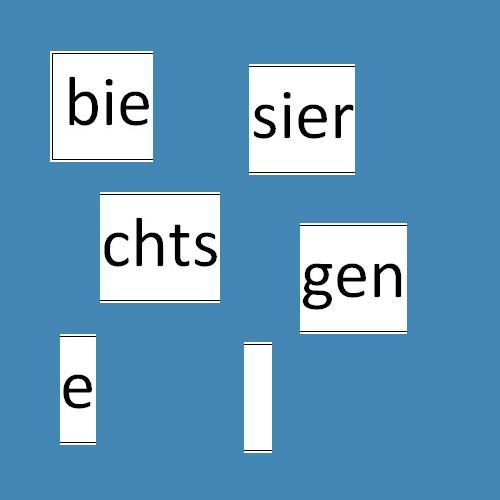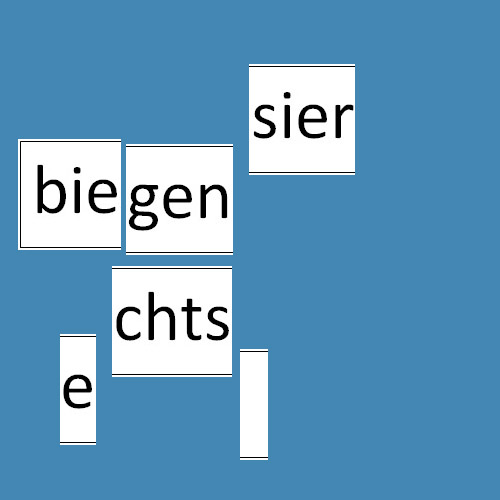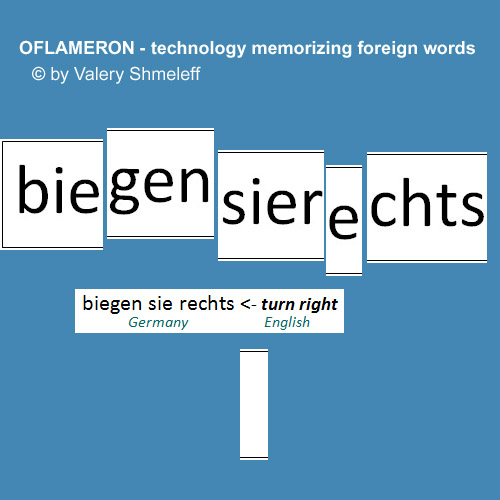 This method of memorizing foreign words and phrases is very effective and interesting.
You can download many ready-made layouts in formats DOCX and PDF




Translate GUIDE >>
From author web site

Download WordTypeGermany.docx >>

Download PDF >> WEB >>
Guide in PDF format. Size - 394 Kbyte in ZIP

World Languages >>


Free for learning and publications. (c) by Valery Shmeleff





#foreign #language #free #Canada