Fred's Music Project


Homepage | My MIDI | Detective Conan Song Download | Detective Conan MIDI Download | Detective Conan Song Lyrics | Asian Kung-Fu Generation Lyrics | Miho Komatsu Song Lyrics | BBS | Sign Guestbook | Email Me! | The Family of 727
---
Welcome to Fred's Music World!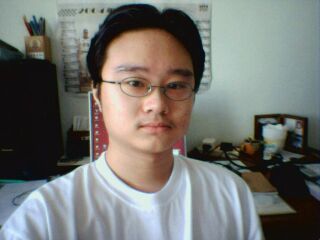 Welcome to Fred's Music World! Here I will share with you my favourite artists and their songs. You will notice that most of them are Japanese! Yes. I think Japanese are pretty good in making music. Some artists even write their lyrics and compose their own songs. What's more, they show their talents at a very young age! Below I will introduce some Japanese artists. They are not well known here in Malaysia but in Japan they are crowd's favourite!
I will also include a song for each of the artists (watch out for highlighted link on the song title). Feel free to download.
Note: Delete the files within 24 hours and buy the original CDs to support the artists
Don't forget to sign my guestbook!
Signed guestbook:
Guestbook 1
Guestbook 2
---
News:


14.4.2008:
Friendly links updated! Kindly take a visit at the bottom of this webpage.

28.11.2007(Wed)
Hello! I am back once again...so glad that this page is still alive! I hope you'll find this page interesting. I will try to renew all the outdated links and include some of my latest MIDI creation.

28.6.2007(Thu)
Hi everyone! I am back after one year missing. I've been busy on my courseworks and now's holiday so I can take my time to update my site again!
Of course, the first change will be the most popular conan music site. A few new songs will come in and old songs will be replaced. So if you still want those old songs you can email me.
Besides that, Conan MIDI sites will also be updated so don't miss it!
As for this homepage, a few more artists will be introduced. Hope you will like it.
After the update is complete i will make an announcement here!
Thanks again for all your support! I really appreciate it.

6.11.2006(Mon)
New Conan OP coming! Check it out on Conan Songs section.
Complete Conan MIDI collection coming soon!! Check for updates.
New Artist introduction coming soon!! Check for updates.
New singles and albums release updated.

5.7.2006(Tue)
Conan Midi updated! 4 new songs added.
20.5.2006(Sat)
information about new Detective Conan OP and ED has been updated.
6.4.2006(Thu)
The 10th [Detective Conan: The Movie](Tanteitachi no Requiem) theme song [Yuruginai mono hitotsu] by B'z added!
Conan 23th ED MIDI (Thank you for everything by Sayuri Iwata) added!
10 B'z MIDI for Mobile Phone added!
Miho Komatsu Song Lyrics Page has now been put on hold. Please wait for further notice.

Future singles release:
(to be updated)
My Favourite Artists:
Aya Ueto(上戸彩)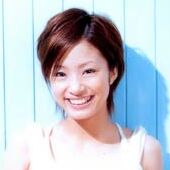 Born 14 September 1985. She is a singer actor. Her music company is Pony Canyon. She also appears in a lot TV advertisements. She released first single in 12 March 2003. By 28 June 2007, she has released 15 singles, 4 albums, 1 remix album and 1 best album.
The song I like the most is her 9th single, Ai no tame ni(愛のために), which the song is composed by Tetsuro Oda(織田哲郎).
You can visit her homepage here.
ZARD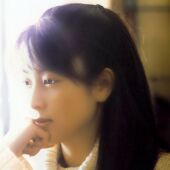 ZARD was a band lead by vocalist, the late Izumi Sakai(坂井泉水)(6 February 1967 - 27 May 2007).Originally a band of 5 members, the members start leaving between 1991-1993, leaving only Izumi Sakai the only original member of the band. However, she passed away on 27 May 2007 after falling from the stairs at the hospital. ZARD has release in total 42 singles, 11 albums, 5 compilation albums (3 more coming) and 1 live album.
ZARD reached their peak at 1993 with their 7th singles, Makenaide(負けないで)(best selling singles, 1,645,000). In total they have 12 singles and 9 albums top the Oricon Charts. Among them 9 albums and 3 singles are million seller. This achievement makes her number 1 in Japan for female artists.
Izumi Sakai was a songwriter as well. She wrote all her songs except one. She also wrote songs for other artists, many of them are very popular songs. This includes animation Dragonball GT OP, DAN DAN kokoro hikareteku.
ZARD also sings a lot animation theme song, including Detective Conan, Chuuka Ichiban, and Slam Dunk.
You can visit ZARD's homepage here.
the Field Of View
Members are Yuuya Asaoka(vocal), Kenji Niitsu(bass), Oda Takashi(lead guitar), and Takuto Kohashi(drums, leader). Former member is Jun Abe(Keyboard). active from 1994 to 2002.
In total they have released 20 singles, 5 albums, and 4 compilation albums.
With the help of Tetsuro Oda(composer) and Izumi Sakai(songwriter), they achieved very good results for their first 4 singles, which are Kimi ga ita kara(君がいたから), Totsuzen(突然), Last Good-bye, and DAN DAN kokoro hikareteku(DAN DAN心心魅かれてく).
In 2002, they held a live performance before getting disbanded. Their vocal, Yuuya Asaoka is still active with his solo career.
Miho Komatsu (小松未歩)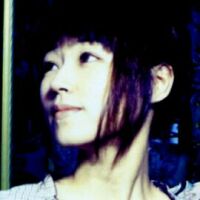 Born on 30 March 1974. She is a also a song writer and composer. Released first single, [Nazo](謎) on 28 May 1997. Four of her songs were included in "The Best of Detective Conan" (2000), a soundtrack album for the anime Detective Conan which sold over 100 million copies, including [Nazo](謎), [Negai Goto Hitotsu Dake](願い事ひとつだけ), [Koori no Ue ni Tatsu you ni](氷の上に立つように), and [Anata ga Iru Kara](あなたがいるから). At the age of 31, she is still producing an average of about three singles and an album per year.
The song i like the most is [Ame ga Furu Tabi ni](雨が降る度に)
For more information about Miho Komatsu, visit http://www.miho-komatsu.com/
B'z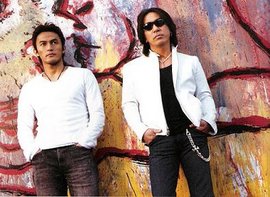 Members are Koshi Inaba (left, 23 September 1964, vocal, lyrics) and Tak Matsumoto (right, 27 March 1961, guitar,song composer and arranger). Released first single, [Dakara sono te wo hanashite](だからその手を離して) on 21 September 1988. Every B'z single since 1990 5th single, [Taiyou no Komachi Angel](太陽のKomachi Angel) has been a #1 hit! It's a record breaking feat. They have so far released 39 singles, 14 albums, 5 mini-albums, and 5 best albums. B'z are the highest selling band in the history of Japan ~ over 100 million records!! On March 26, 2003, B'z pulled off an unprecedented feat by taking over spots #1 - 11 of the Oricon singles chart on the same day. The #1 spot went to IT'S SHOWTIME!!, a new single, but spots #2-11 went to old B'z singles re-released in maxi format. As the Japanese media noted, it is unlikely this achievement will be repeated by anyone else. And this by B'z in their 15th year!
Personally i like the song [Itsuka no Merry Christmas] the most.
For more information about B'z, visit http://bz-vermillion.com/
Sayuri Iwata (岩田さゆり)

Born on 21 July 1990. She is very young and cute! Released first single, [Soratobu ano shiori kumo no you ni](空飛ぶあの白い雲のように) on 23 February 2005. Her fifth latest single, [Thank You For Everything] is also the latest Detective Conan animation Ending Song.
For more information about Sayuri Iwata, visit http://sayuri-iwata.com/
Rina Aiuchi (愛内里菜)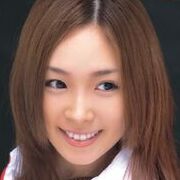 Born on 31 July 1980. She is a pop singer. Released first single, [Close to your heart] on 23 March 2000. Her songs, [Koi wa Thrill, Shock, Suspense](恋はスリル、ショック、サスペンス), [I can't stop my love for you], and [START] were included in animation Detective Conan Openings.
For more information about Rina Aiuchi, visit http://rina-aiuchi.com/
Garnet Crow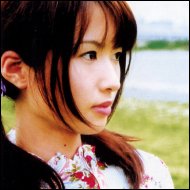 Members are: Yuri Nakamura(中村由利)(Vocal, Songwriting), Nana Azuki(あずき七)(Lyrics, Keyboard), Hitoshi Okamoto(岡本仁志)(Guitar) and Hirohito Furui(古井弘人)(Keyboard, Arrange). Yuri Nakamura composes the music for all of Garnet Crow's songs. Nana Azuki works as the lyricist for the band, she has written lyrics for many top bands in Japan. Hitosi Okamoto also works as a studio musician, and has played with many different artists besides Garnet Crow as well as working on his own solo projects. Hirohito Furui arranges all the songs for Garnet Crow, but also arranges for countless other artists as well, making him one of the highest grossing arrangers in all of Japan. Their songs, [Mysterious Eyes], [Yume Mita Ato de](夢見たあとで), [Kimi to Iu Hikari](君という光), and [Wasurezaki](忘れ咲き) are included as animation Detective Conan OP and ED.
For more information about Garnet Crow, visit www.giza.co.jp/garnetcrow/
Azumi Uehara (上原あずみ)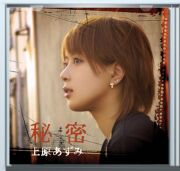 Born on 10 April 1984. Released first single in 2001. She is also a song writer. Released first album named [MUSHOKU](無色) in 6 November 2002. She become even more popular as she sings the theme song for Japanese famous comic turned animation [Detective Conan](名探偵コナン). The songs included [Mushoku](無色) and [Aoi Aoi Kono Hoshi Ni](青い青いこの地球に). I love her songs especially [Mushoku], [One's Love] and [I Love You].
For more information about Azumi Uehara, you can visit her official website at http://www.azumi-uehara.com/
Asian Kung-Fu Generation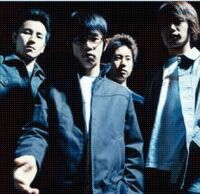 Members (from left): Takahiro Yamada(山田貴洋): Bass & Vocal, Masafumi Gotou(後藤正文): Vocal & Guitar, Kiyoshi Ijichi(伊地知潔) : Drums, Kensuke Kita(喜多建介): Guitar & Vocal. A popular rock band in Japan. Start release albums at 2003. Most popular song is [Haruka Kanata](遥か彼方), which is animation Naruto 2nd OP.
For more information about Asian Kung-Fu Generation, you can visit http://www.asiankung-fu.com/
T.M.Revolution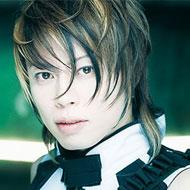 His real name is Takanori Nishikawa(西川貴教). Born on 19 September 1970. Released singles and albums since 1991. Widely known as T.M.Revolution(Takanori Makes Revolution). Sings the first opening song for Japanese famous animation Mobile Suit GUNDAM SEED, [INVOKE]. Other songs in GUNDAM series included [Meteor] and [Ignited]. His songs are generally energetic with strong bass. But his voice is very unique and is very suitable for these kind of songs.
For more information about T.M.Revolution, you can visit http://www.takanori-nishikawa.com/
Nami Tamaki(玉置成実)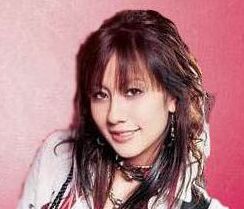 Born on 1 June 1988(She was so young!). Released first singles [Believe] in 23 April 2003. This song also becomes Mobile Suit GUNDAM SEED 3rd Opening song. Other songs in GUNDAM series included [Realize] and [Reason]. Her new album [Making Progress] was released on 11 May 2005. This album includes most of her best songs. I personally like [Reason] and [Destiny] the most.
For more information about Nami Tamaki, visit http://www.tamakinami.com/
Maaya Sakamoto(坂本真綾)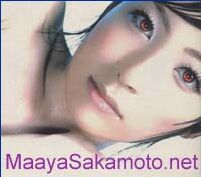 Born on 31 March 1980. She is a Singer and also a famous voice actor(声優). Among the great songs she sings includes [Kuuki to Hoshi](空気と星), [Shippo no Uta](しっぽの歌), [Shimashima](シマシマ), and [Kimidori](キミドリ).
For more information visits http://www.maayasakamoto.net/
Aki Maeda(前田亜季)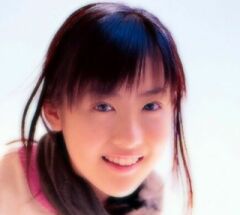 Born on 11 July 1985. Already a star since she was a child. She is a singer as well as Actor and Voice Actor. She sings the 2nd ending song for Animation [YuGiOh]. She also sings the OP and ED for Anime [Boys Be]. Among her great songs are [Minna ga ii ne](皆がいいね), [Daijoubu](だいじょうぶ) and [Genki no Shower](元気のシャワー)
For more information visits http://akimaeda.free.fr/home/main.htm
---

Friendly Link:


Tokyo-Time Forum - A chinese forum mainly discussing GIZA Studio artists, where I am a board moderator there.

Kongregate - A great flash game site highly recommended.
熊宝图画日志 A chinese blog site written with cute bear cartoon comics.
TechSnack.net Information, Tips and Downloads.
Fred's Blog My blog on japanese musics, english football and sorts, sopported by Tokyo-Time Forum.

Anyone who wish to exchange link please contact me by e-mail.

Email me if you have any opinion about this website. Email Me!

Sign Guestbook View Guestbook
---


You are visitor number...