The FAST Interviews!
The Fast Homepage is happy to have obtained an extensive interview with Paul Zone, lead singer of The FAST, and brother of FAST mastermind, guitarist and songwriter Miki Zone.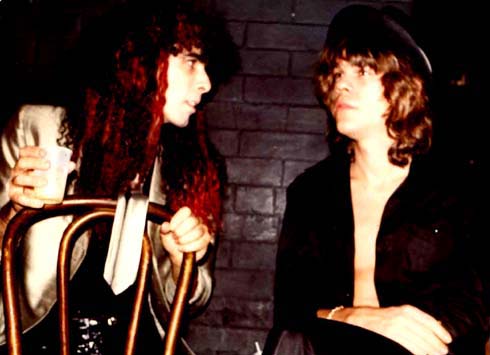 Paul Zone Chats With N.Y. Doll David Johansen.
We are also fortunate to have the recollections of Mr. Louis Bova, friend of the Zone Brothers, and bassplayer for The FAST during their FOR SALE era. Mr. Bova offers priceless anecdotes and commentaries regarding the nascent Glam, Punk, and Rock and Roll N.Y. Underground music scene.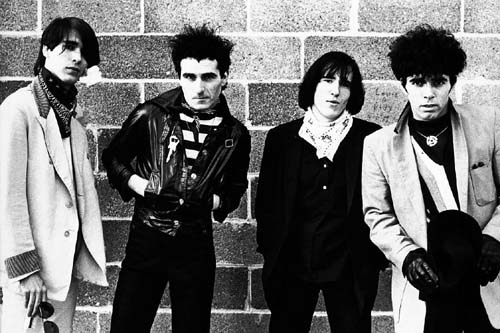 Lou Bova (bass), Miki Zone (guitar), Joe Poliseno (drums), and Paul Zone (vocals) crica 1979.
THE MIKI ZONE ZOO!
[go to THE PAUL ZONE interview]