ettore perozzi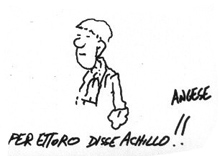 Dopo aver disegnato faticosamente per anni utilizzando esclusivamente penne di china 0.1 su carta lucida, nel 1990 segue il corso di

fumetti

di

Angese

alla

Libera Università di Alcatraz

(PG) e quello di

sceggiatura del fumetto

alla

Scuola Internazionale di Comics

a Roma scoprendo in ordine di apparizione: il pennarello

nero

a punta grossa, i colori

pantone

, gli

acrilici

, l'inutilità degli avverbi e l'uso delle

onomatopee

. Nel 1993, durante la realizzazione degli sfondi ispirati al fumetto dei CD-ROM multimediali

Voyager

, viene introdotto all'uso di

Photoshop

.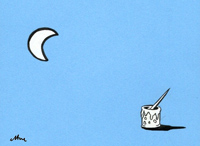 LA MECCANICA E' CELESTE

(1993)
T-shirt per il "Primo Convegno Nazionale di Meccanica Celeste"

pennarello, cartoncino, forbici, photoshop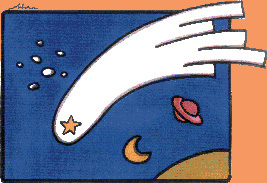 UNUSUAL MINOR PLANET BORMIO

(1997)
Logo della Planetologia Italiana e Copertina dei proceedings dei convegni nazionali
pantone su carta fabriano strong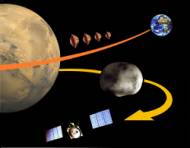 A FLEXIBLE MISSION CONNECTING DIFFERENT WORLDS

(1999)
Illustrazione di copertina dello studio di fase-A della missione MASTER (Mars + Asteroid) dell'Agenzia Spaziale Europea.
photoshop su immagini ESA e NASA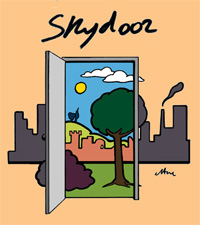 SKYDOOR

(2001)
Illustrazione di coperina del libro 'Una Porta Sempre Aperta: storie di volontari italiani',
di Agnese Malatesta,
Gribaudo Editore.
photoshop su pennarello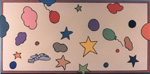 PER ELISA

(1992)
Baule decorato (copertura superiore)
pennarello e acrilici su legno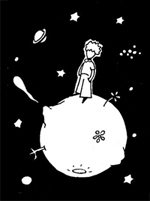 DEDICATED TO PAOLO

(2000)
Vignetta per la rivista TumblingStone
pennarello su fabriano strong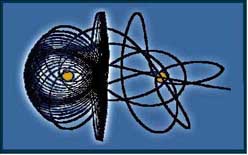 CHAOS IS TRICKY: DON'T BELIEVE HIM

(1992)
Logo dei convegni di Meccanica Celeste CELMEC
photoshop su orbita nel problema a 3 corpi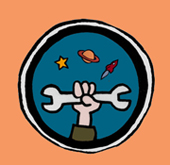 LE MECCANICHE CELESTI

(2001)
T-shirt per il convegno di meccanica celeste CELMEC III
pennarello e pantone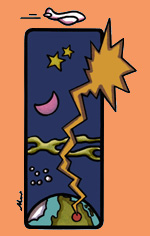 EAST OF ASTEROID

(1999)

Studio di logo per la spedizione italiana a Tunguska
pantone su carta fabriano strong
CELMEC

III, a meeting on Celestial Mechanics:

www.mat.uniroma2.it/celmec




Tumbling Stone

: a publication by The Spaceguard Foundation and NEODys: http://spaceguard.ias.rm.cnr.it/tumblingstone
E. Perozzi: Tumbling Laughs. Rubrica di vignette per la rivista

Tumbling Stone.


Cassiopea:

rivista di astronomia on-line.

Recensioni: Tumbling Stone. 3 giugno 2002.
Homepage della

Planetologia Italiana

: http://tycho.dm.unipi.it/planet/


MASTER: a flexible mission connecting different worlds.

ESA-SCI (2000) 5, July 2000.
Agnese Malatesta.

Una Porta Sempre Aperta: storie di volontari italiani.

Gribaudo editore, 2001.
E.P. Erozzi, A.R. Ossi, E.D. Otto:

The Unusual Minor Planet (1998) BORMIO II.
In proc . 'Planetary Science: Second Italian Meeting, A.Manara, P.Paolicchi, E. Dotto eds, 1999.