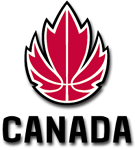 * Bruce Enns is one of the most experienced and highly respected coaches in Canada.

*3 time winner of the Canadian University Coach of the Year Award

*Previously an assistant coach with the Canadian Men's National Basketball Team

*Coached Eric from 1992-97

He has the following to say about Eric Butler:
Eric Butler has done everything and more to develop his game. In 42 years of coaching basketball I do not know of any player who has spent more time and energy wisely to build up his arsenal of basketball skills than Eric. He has refused to accept weakness in any phase of his game. Whether it be conditioning, strength, shooting with range, handling the ball under pressure or defending in any area of the court, Eric knows what it takes and is willing to take on the challenge against the best. Assign him a role on your team and Eric will not only accept it, but he will find a way to make that role more productive for your team. He is intelligent, determined and will make the necessary adjustments to help his team win. I would always find a spot for Eric Butler on my team.