Eleonore Weil
Eleonore Weil

Madrid, Spain

Eleonore Weil in the studio of Denis Long, Madrid
Education

2001 - 2002 Workshop in Graphic Art with renowned artists of Spain
1973 – 1978 Facultad de Bellas Artes de la Real Academia de San Fernando, Madrid, Spain Masters of Fine Arts
1955 – 1958 Hertie, Berlin, Germany Interior Design, Gewerkschaftsbrief der Handelskammmer
Honors
1982 Research Scholarship, Spanish Ministry of Culture
1999 Work Selected for the Etching Collection of the Spanish National Library
Selected Exhibitions
One Woman Shows
2004 Represented in the USA by Cohen-Rese Gallery, San Francisco, California
2001 Art Centre, Las Rosas
1999 Galeria Torculo, Madrid
1996 Post Nostalgia Gallery, London
1986 "40 portraits of 'La Movida", Galería Ovidio, Madrid
1984 Galería Ynguanzo, Madrid
1982 Galería Montenegro, Madrid
Collective Shows
"German Painters in Spain," Centro Colon, Madrid
"Madrid-Madrid", Centro Colon, Madrid
"Paisaje, Flora y Fauna" Galería Seiquer, Madrid
"Homenaje a Fefa Seiquer" Cultural Center, Las Rosas, Madrid
ARCO (Madrid Art Fair) Galeria Seiquer, Madrid
Bienal of Albacete, Albacete, Spain
Galería Clave, Murcia, Spain
Casa de Velázquez, Madrid
Various Reviews including
Pueblo
El Pais
ABC
Guia de Ocio
Letras
Work in the collections of:
Banco de Bilbao Vizcaya Argentaria,
Baron Von Bieberkopf, Director Goethe Institute, Madrid
Gloria Kirby, former Director of Galeria Vandres, Madrid
Dennis M. Smith, M.D., Carmel Valley, California
Teaching Experience
1980-1990 Art Instructor, Colegio Aleman de Madrid
Additional Educational Experiences
2001 – Escuela Musical Creativa (EMCR), Madrid Student of Percussion
2001 First and Second Degree Reiki
International Experiences
Native of Berlin
Resided in London, Paris and Barcelona
Resides currently in Madrid
Travel to Africa and India
Eleonore Weil has recently created the cover art for
"The Advanced Manifestation Program" by Rick Jarow PH.D.
"Sounds True" Collection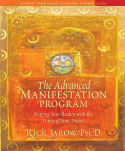 Eleonore Weil was born in Berlin, Germany. From an early age, she painted portraits of family and friends. The inspiration to become a professional painter, however, did not develop until Eleonore lived for several years in Madrid. The influence of the light of Madrid and contemplation of the paintings in the Prado rekindled the desire to create in that environment. While exploring painting in classes under the tutelage of a Master Painter, Eleonore's natural talent was recognized. This instructor encouraged her to pursue a degree at the Facultad de Belles Artes, allowing her to follow in the footsteps of Dali, Picasso, Juan Gris, and other great Masters of Spanish Art who had studied at that university.
Following an education grounded in the traditional explorations and expressions of art, Eleonore's first art was in the field of abstract painting. In more recent years, however, she has returned to the styles in which she was grounded; the freedom of expression her paintings now demonstrate is a result of the ten years of painting with an abstract expression, balanced now with the foundation of art she had received at Facultad de Belles Artes. Although her current style is figurative, Eleonore has explored the use of different media, never fully abandoning the inventiveness that abstract art encourages.
Study of symbolism and alchemy proved critical in providing inspiration for this present stage of creation. Just as the blending of disparate forms might one day produce gold, the blending of the abstract and traditional forms of art have brought forth works that allow one to feel the organic nature of Eleonore's paintings. She attributes this sense to the depth that is achieved from the numerous layerings applied during the process of creating one piece, all of which work together to make the works come to life. As an admirer of Paul Klee, Eleonore's desire has been to use her art to "make the invisible world visible."
Return to top of page Return to Paintings Return to Home Page