Repairing Carl Zeiss

Abbe

Refractometer
By Dushan Grujich, on April 25th. 2013
Part 2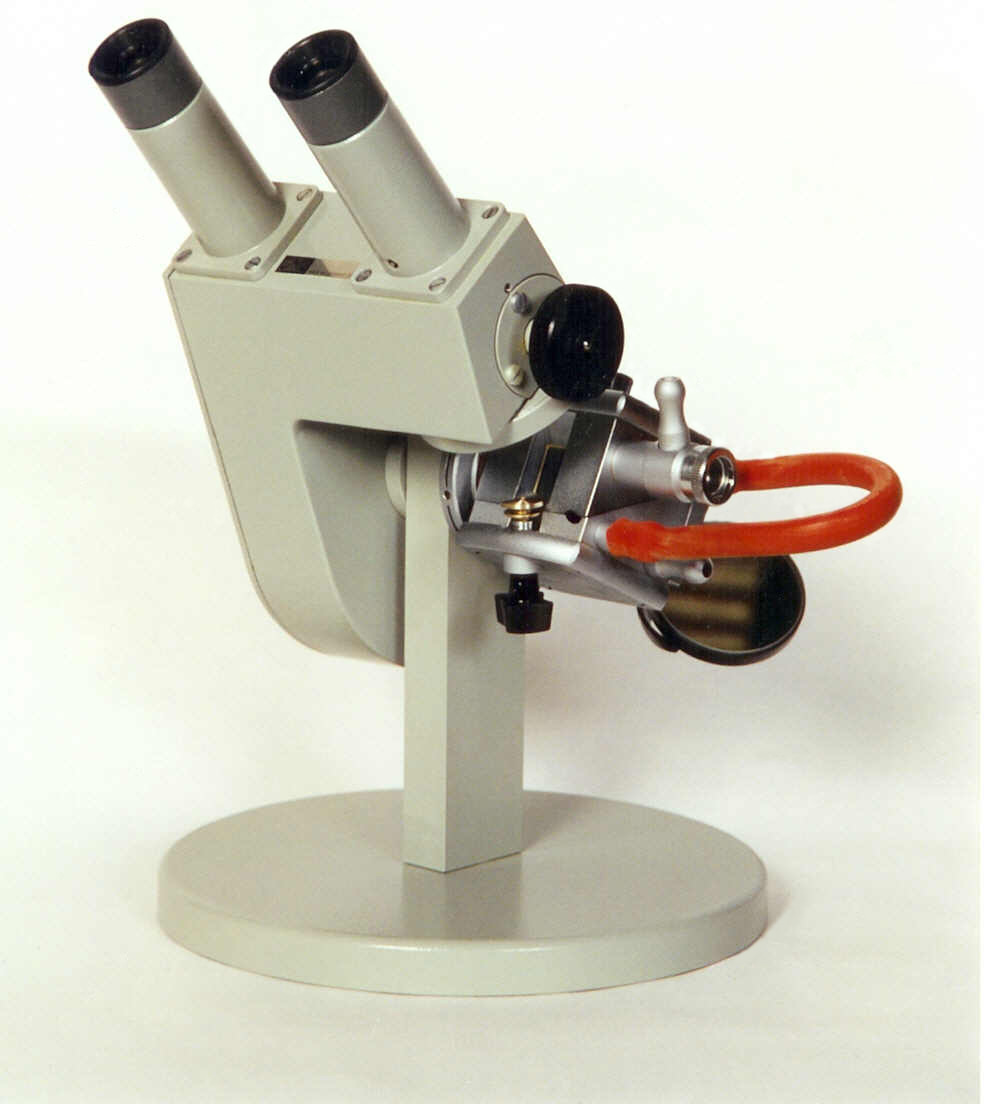 Carl Zeiss Abbe Refractometer Type G
To avoid having to do constant calculations and prevent mistakes in doing them one can use a thermostatically controlled unit which will circulate cooled or heated water, all depending on the ambient temperature, to maintain measuring prism at the constant temperature. As part of its production program Zeiss did offer a thermostatically controlled unit and claimed that it was capable of providing water flow with temperature kept within ±0.02ºC, while recommending as sufficient for measurements that prism enclosure temperature be kept at approximately ± 0.2ºC.
Having in mind refractometer rated accuracy of reading of 2x10-4 which when compared to the refractive index change of 4.5x10-4/1º C we come up with the ratio of 0.4445. This means that changes, that we can see, of refractive index are occurring approximately at temperature change of 0.5º C, gradually of course, this being an analogue system.
To start with making system for circulating thermostatically controlled water I had to decide whether to make electronic thermostat myself or use commercially available. Decision was simple the cost of commercially available units was substantially lower than the cost of components I would need in order to make one myself. Choice fell on to the Italian product, AC1-5 two channel digital thermostat capable of functioning as either the simple ON/OFF or PID (Proportional-Integral-Derivative) controller. This unit is easily obtained, it is relatively low cost and in my opinion well worth the money it costs. They are quite easily programmed for either refrigerating or heating and are equipped with two relays, more than ample for the intended purpose. Similar units can be found on internet at the cost ranging from $30 - $100.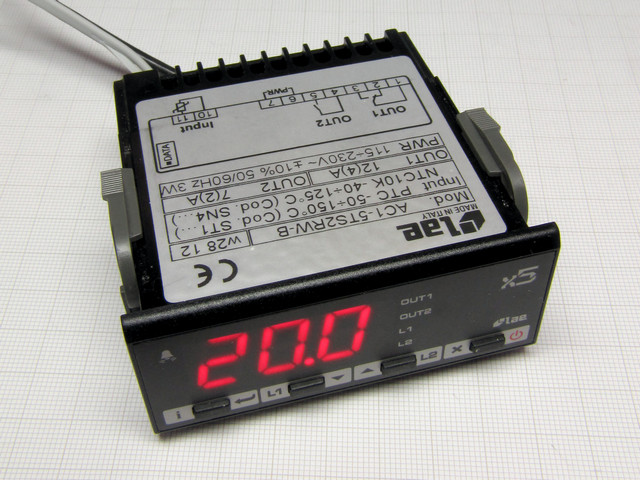 AC1-5 Two channel universal controller, ON/OFF or PID
SN-4, an NTC 10k Ohm Water resistant sensor
The choice of sensor for this application was the SN-4 an NTC 10k Ohm resistor encapsulated in plastic, water resistant, giving a usable range from -19.9º C to 99.9º C providing thermostat measurement accuracy of

±

0.1ºC. It came with a cable 2 m long and needed a special mounting nut to be made in order to securely mount it at the refractometer port intended for mercury filled thermometer. I have carefully considered all the possibilities of mounting it and as a result I made a special nut that uses of two O-rings to provide the SN-4 water tight mounting.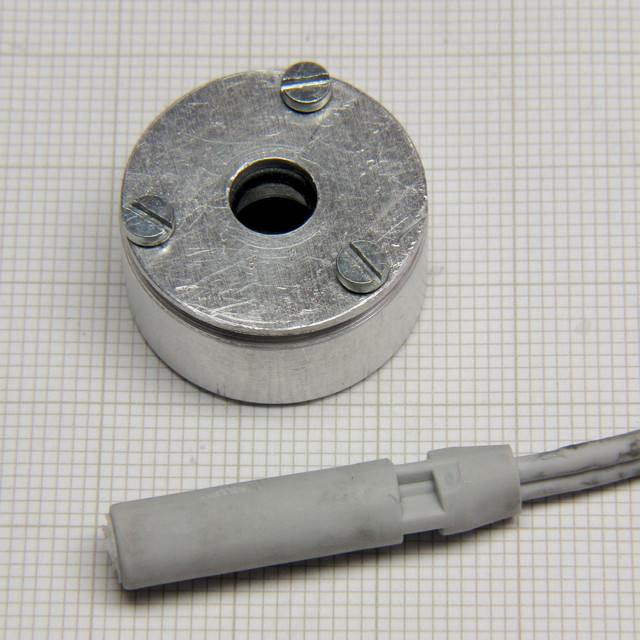 Temperature Sensor next to the finished mounting nut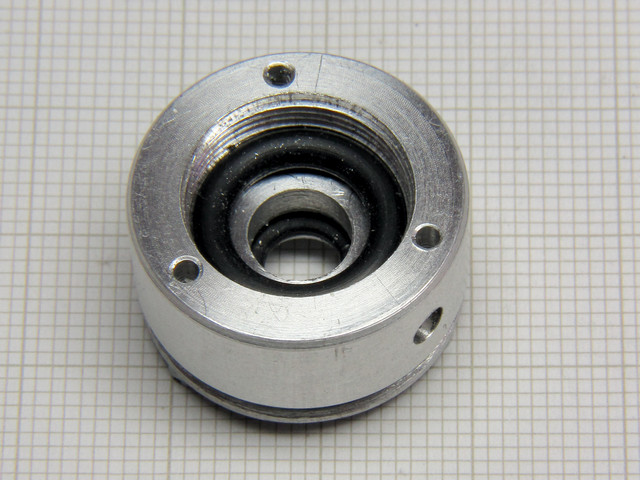 The inside view of the nut with the O-ring in place
The outer side of the nut with the smaller O-ring and the cover for securing it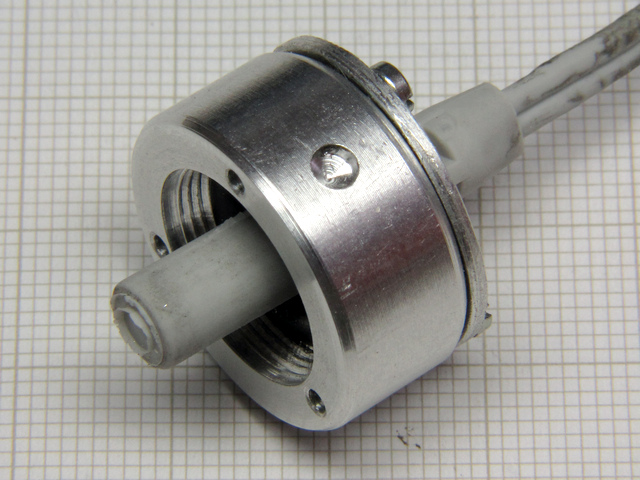 The assembled mounting nut with the temperature sensor positioned securely in it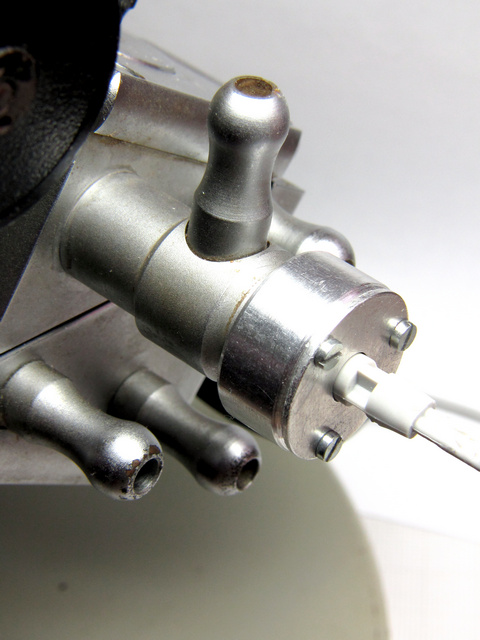 Finally the Temperature sensor mounted at its position securely and water tight
Temperature sensor is easily removable if and when required, the three tiny M2 screws are unscrewed just enough to relax O-ring pressure onto the sensor so that sensor can easily be pulled out, for either safe storage or disassembling the set-up for moving to a new location. The mounting nut can be removed for placing mercury thermometer in the position for taking readings without the temperature control unit.
3 - 7.2 DCV motor water pump (geared) that I have planned to use to circulate water through the system
Still waiting for the DC motor pump to arrive from an eBay seller in Germany, I am not yet decided which water pump to use, the above DCV pump capable of 0,7-1,6 l/min flow, or perhaps a mains 220 VAC operated one that is rated 2 l/min (1/2 GM) flow, Perhaps I shall give a trial to both and then decide which one to use.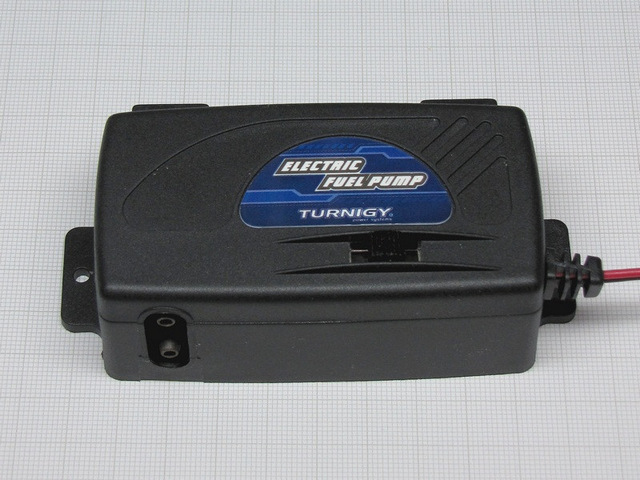 Another small, geared, 12 V DC pump
Having eventually received the above DC operated pump, I tested it as well as the other one for performance. As far as their ability to circulate water through the cooling/heating system they both proved quite capable without any serious objection apart from the noise produced by the gears. Unfortunately both pumps sound like a kid's toy, producing loud rattling sound as the gears turn, proving to be unusable in a quiet of the study, or a lab. Thus, I am still searching for a low cost solution, trying to avoid buying an expensive professional silent pump.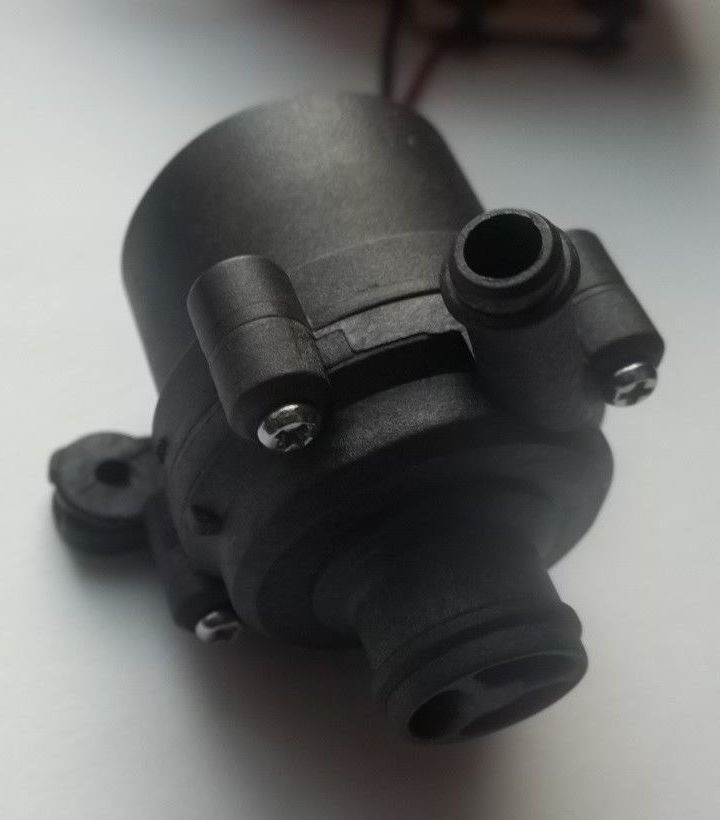 Finally, a small pump DC operated rated continuous duty and quiet, with noise level rated at below 20 dB, it can be used either inline or submersed, type CPD-3-12V
The above drawing shows size of the pump in mm
I have received miniature DC pump and have tested it. It is truly amazing for it is practically noiseless and it works better than what I have expected it would for cost of $15. Rated as continuos duty, food grade with low current consumption of 300 mA at 12V, capable of pumping liquid 1.7 m high with flow of 3 l/min (47.5 gallon/hour), 100º C max working temperature of liquid.
2" Square Peltier element mounted on a CPU cooler with a fan
The chosen Peltier element is 2" square capable of temperature difference of 65º C at 15.4 V and at max current of 14A, rated 123.5 W. It should be able to efficiently keep system temperature at 20º C, coupled to a water block of the same size, 2" square, which I have yet to make on my milling machine. I intend to make water block out of aluminium, as I am not very keen on milling copper even with copper having better thermal conduction than aluminium. I am going to fashion it after one of the "Custom Thermoelectric" products, like one on the image below.

Proposed size for the water block is 40x40x12 mm and should handle heat load of max 125W. The image below shows a unit 40x40x12 mm which was tested and it was capable of handling heat load of 600 W with water flow of 2l/min - 8l/min (0.5 to 4 GM).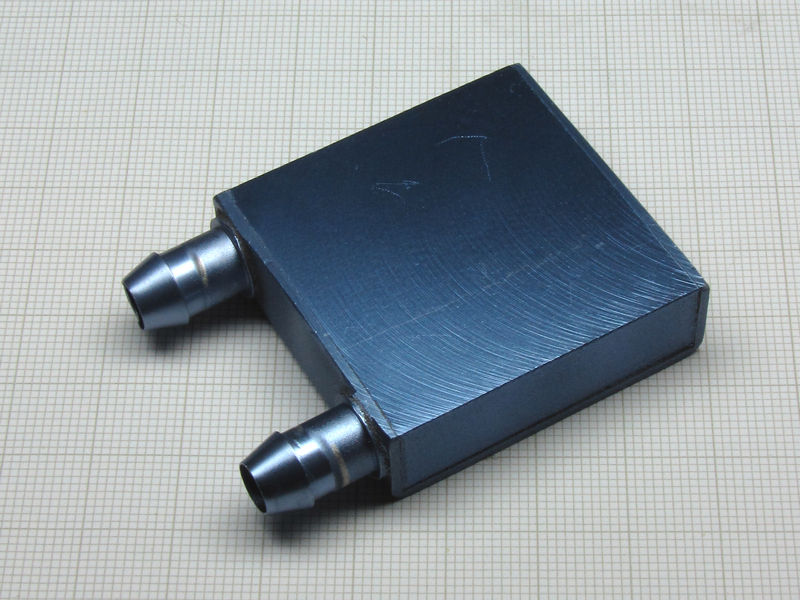 Low cost aluminium water block - heat exchangerTB-03700
At the cost of $4.95 plus $1.95 for registered airmail it just does not pay to make the heat exchanger myself, the cost of material alone would exceed the purchase cost of the finished item. Dimensions are 41x41x12 mm with water nipples 15 mm long and 8 mm OD and 6 mm ID, one 41x41 mm surface polished.
References:
1. User's manual - Abbe Refractometer Type G - Carl Zeiss Jena
3. VanDoren V.J. Examining the fundamentals of PID control - Control Engineering – February 1996
4. Design of the PID Controller - Robert A. Paz, Klipsch School of Electrical and Computer Engineering

top

Web Counter