Reichert Dark Field Condenser
By Dushan Grujich, on November 6th. 2015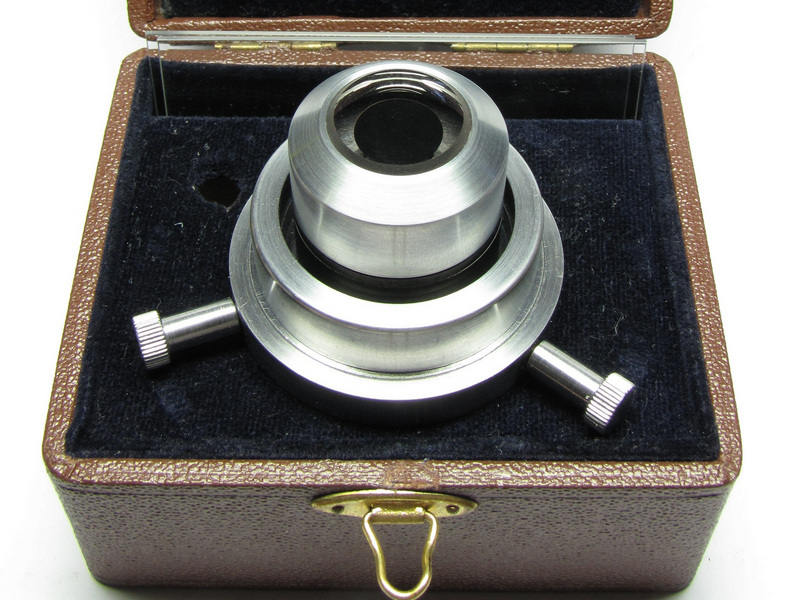 A number of years ago, I have acquired Reichert DF condenser NA unknown, specs were nowhere to be found. It came with a mount 38.75 mm in diameter, which does not fit any of my 'scopes, so there was a need to do something about it if it were to be used.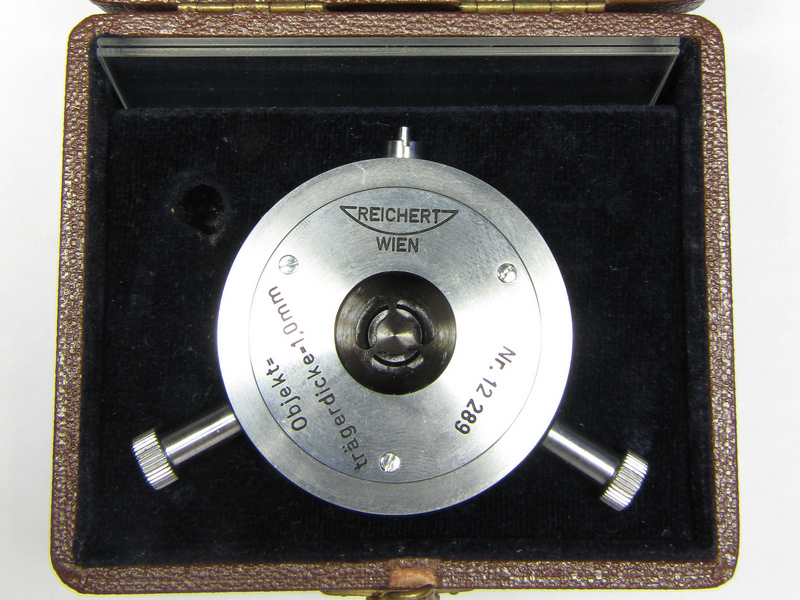 The only info I had about the condenser was what is engraved on the bottom side of the condenser, giving the factory serial number and warning about the object glass thickness, which says that object glass should not exceed 1.0 mm in thickness.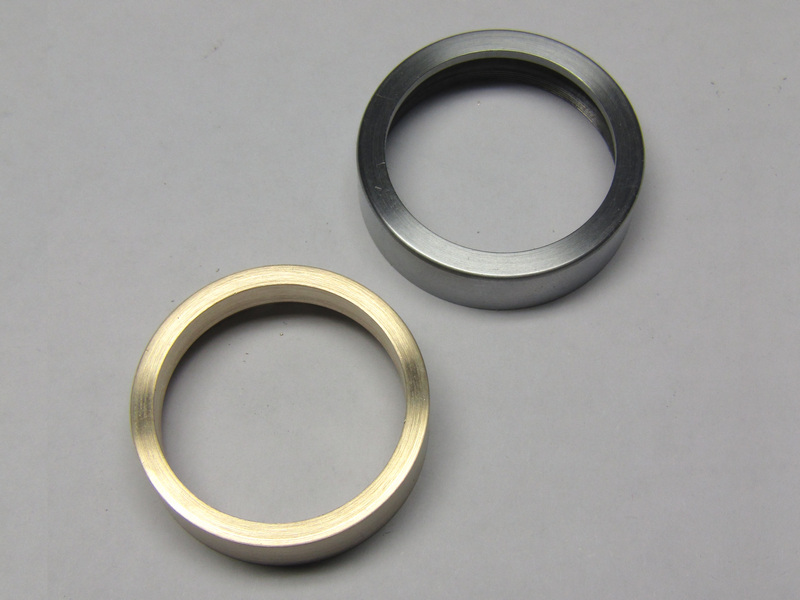 This mounting ring turned to suit standard microscope 37.0 mm mount and threaded to fit the Reichert DFC carrier.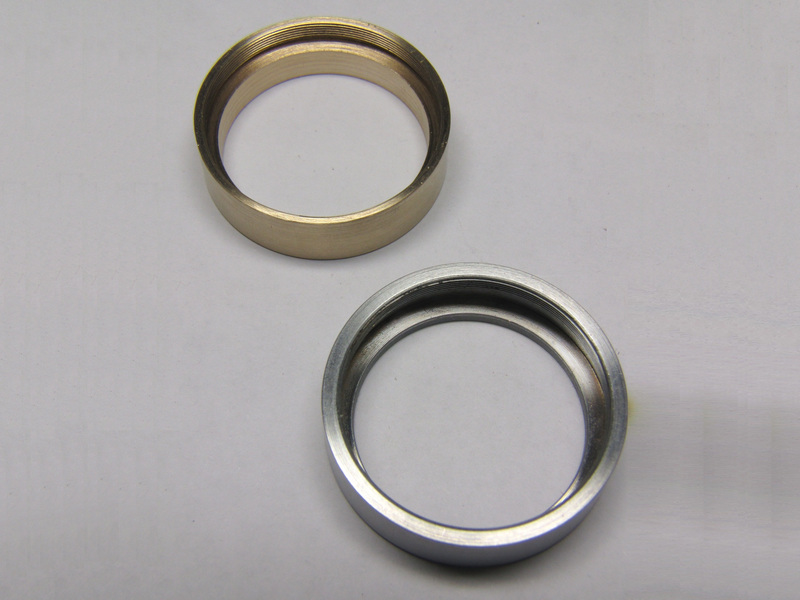 Finished mounting ring turned upside down to show thread alongside with the original mounting ring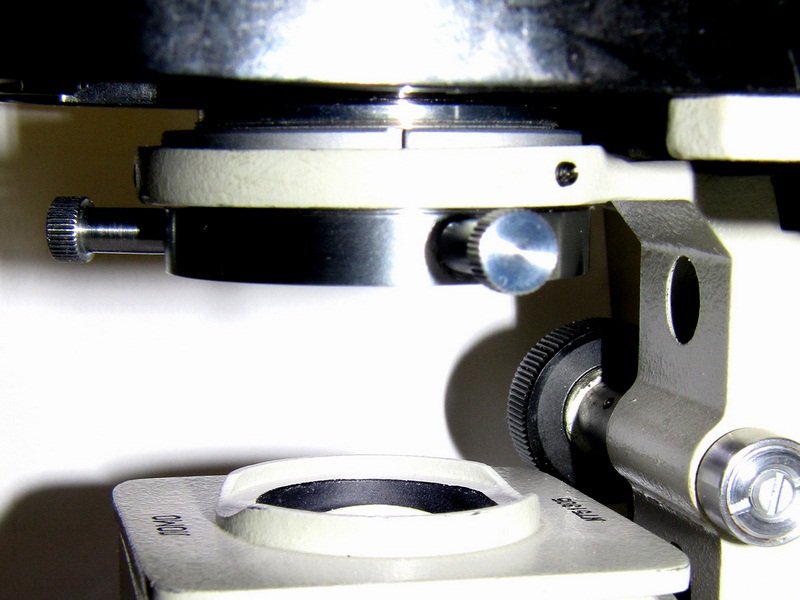 Reichert DFC mounting ring finished and replaced allowed easy and exact mounting onto the LOMO Biolam 70 microscope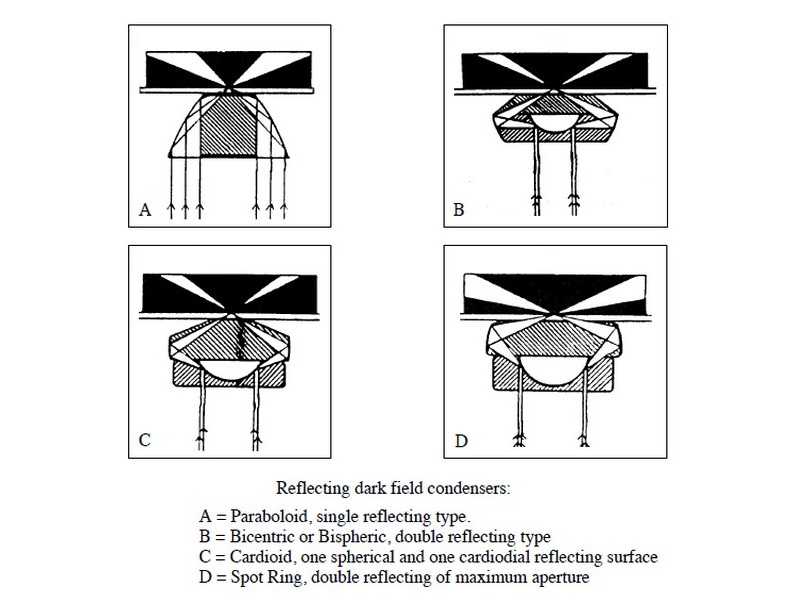 The presence of the Spot Ring and construction of condenser indicate that this particular DF condenser is of the type'D' a double reflecting condenser of maximum aperture. However, I am not entirely sure that the Reichert DF condenser is what it seems. I wish I could find some sort of publication by Reichert which will show what it really is.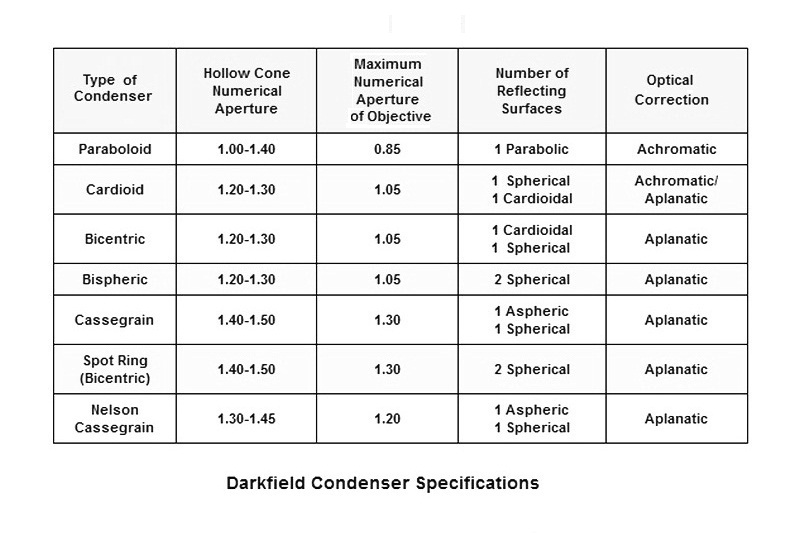 The table above shows different DF condenser types showing their respective characteristics