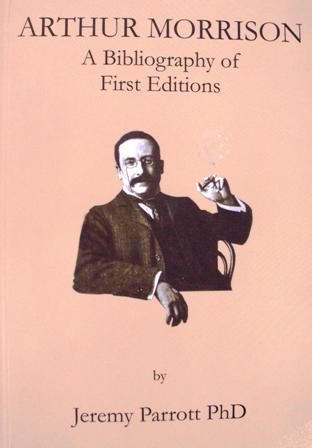 Just published: Arthur Morrison : a bibliography of first editions
Kakapo Press, Szeged, Hungary, 2007. This bibliography is the first attempt to describe the entirety of Morrison's output, with detailed descriptions and issue points for all his first editions, as well as notes on later editions. Also sections on the author's contributions to books and magazine articles. The book is a large format quality softback with French flaps, 72pp incl. 8pp color and 8pp b/w illustrations. Issued in a strictly limited edition of 500 hand-numbered copies. Written by Dr. Jeremy Parrot, this handsome, illustrated volume provides the first exhaustive bibliography of Arthur Morrison's work -- a must for all serious collectors.
Available directly from the author for US$30.00. To reserve your copy, send an email to Dr. Jeremy Parrot.