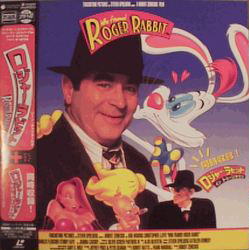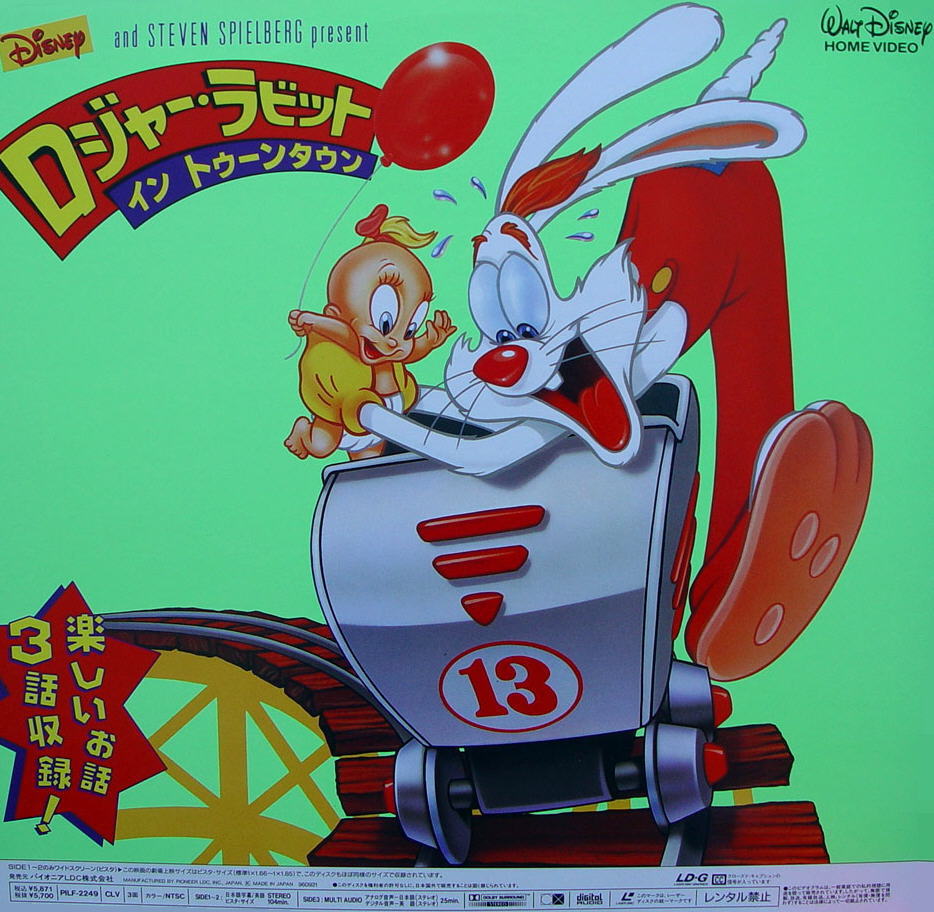 Who Framed Roger Rabbit & The Best Of Roger Rabbit PILF-2249
Date issued: 09/21/96, Subtitled, Bilingual, CLV, Touchstone.
---
This is a double disc set in a gatefold jacket. Who Framed Roger Rabbit is letterboxed with subtitles on the picture. A CLV letterboxed narrated & censored laserdisc was issued in the U.S. in 1998 (11670AS). The Best Of Roger Rabbit is bilingual. However, unlike the U.S. recalled laserdisc, this version is pan and scan, not CAV, not THX, and the famous "Rigid Tools" poster (which was the real reason for the recall) has been digitally removed.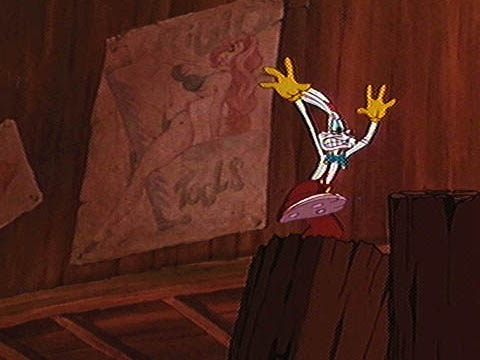 (from the recalled laserdisc)