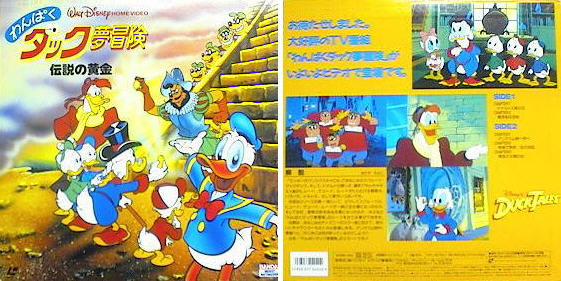 DuckTales: Treasure Of the Golden Suns WD088L-19041
Date issued: 04/10/89, Bilingual, CLV.
---
This is an extremely rare disc, which contains the special 2 hour pilot movie, Treasure Of the Golden Suns. It originally aired about a week before the series began in 1987, and was later broken down into 5 episodes with random alterations:
Don't Give Up the Ship (working title: Idol Roomers)
Wrong Way to Ronguay
Three Ducks of the Condor
Cold Duck
Too Much of a Gold Thing (working title: All That Glitters)
None of these episodes or the original movie has ever been released to any video format except for this Japanese laserdisc, to my knowledge.