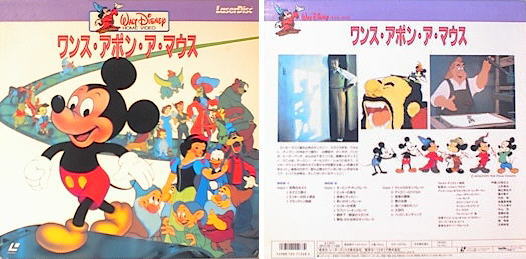 Once Upon a Mouse...and Other Mousetime Stories SF078-1126
Date issued: 08/25/86, Dubbed - no English, CLV.
---
Contains the following shorts:
The Flying Mouse
Three Blind Mousketeers
The Brave Little Tailor
Ben and Me
Once Upon a Mouse
Once Upon a Mouse is a documentary from 1981, featuring footage of Walt, see details here. Not available on laserdisc in the U.S.
Also available on PAL VHS in England (with an English soundtrack).