Roman remains in Bawdrip Parish
Two sites are mentioned on this page so far, mainly because we are showing photos here of artifacts photographed in the Blake Museum.
Churchie Bushes, East Side Lane
Bush Marsh, Crandon Bridge.
The photographs are quite detailed and will stand some magnification. In Internet Explorer you can do this by selecting View > Zoom > 400 for maximum detail. Remember to return this setting to x 150 when you are finished. You can of course go and look at them yourself at the museum, but we do have the advantage here that the photos were taken with the glass display cabinet fronts removed.
Last updated 060316.
Churchie Bushes, East Side Lane (10041)
The map below shows the location in a field on the left just after a track goes off to the right. Although there is nothing to see there now, the landowner has long ago ploughed the area flat, the general area is usually highlighted by a patch of different vegetation. The field is private property and there is no public footpath across it.
The following info courtesy of Somerset Historic Environment Record:
A Roman pavement, found in a field at Bawdrip 'some years ago', is recorded in 1689, (Historical reference - Aubrey mss 13 folio 83 and 15 folio 110.  Bodleian Library.)
In 1827 Stradling referred, in a letter to Skinner, to a villa that had just been found on the south side of the Polden Hills. Flue tiles, pottery and a bead were mentioned, the latter now in the Stradling collection in the Somerset County Museum. (Historical reference - Skinner, J [Rev John] Journals and Diaries.  (1788-1832) Available at British Library Reference: 33655 [folio 337])
Stradling refers to the site as 'Churchie Bushes' but there is no such field name in the parish. (Mention - Stradling, W. A Description of the Priory of Chilton-super-Polden. (1839), 15.)
In 1956 T J Miles and V J Smith made a search for the site and found Roman flue tiles and foundations in 'Lower Piece Field' which had been ploughed. Excavations (PRN 30184) in this and the adjacent field revealed the foundations of two buildings. The eastern building overlaid an iron age type hut defined by a V-shaped trench, 5ft in diameter, associated with pottery dated 43-80 AD, including a Durotrigian ribbed bowl. The second building contained two corn drying kilns and a storage barn of the C3. Coins, pottery etc suggested C1-C4 occupation. (Description - "HSLD", "TM" and "VS". Preliminary note on the Roman villa at 'Churchie Bushes', Bawdip, Som.. Notes and Queries for Somerset and Dorset  27 (1961), 93-5)
The site occupies an area of natural terracing on the side of an otherwise steep south-facing slope. At present the field is under pasture and no Roman material is visible. The bead is in Taunton Museum and there is some material from the 1956 excavation at Bridgwater Museum. (Detailed records - Ordnance Survey Archaeology Division record card. Record ID: ST 33 NE 1 (1964) Location: HER files)
A small trench into the lynchet revealed building stone and roof slate. Most of the site uphill may be ruined by hillwash. (Verbal communication - Aston, M [Mick]. Somerset County Council (20/10/1977). Location: verbal or direct entry to database, no other records.)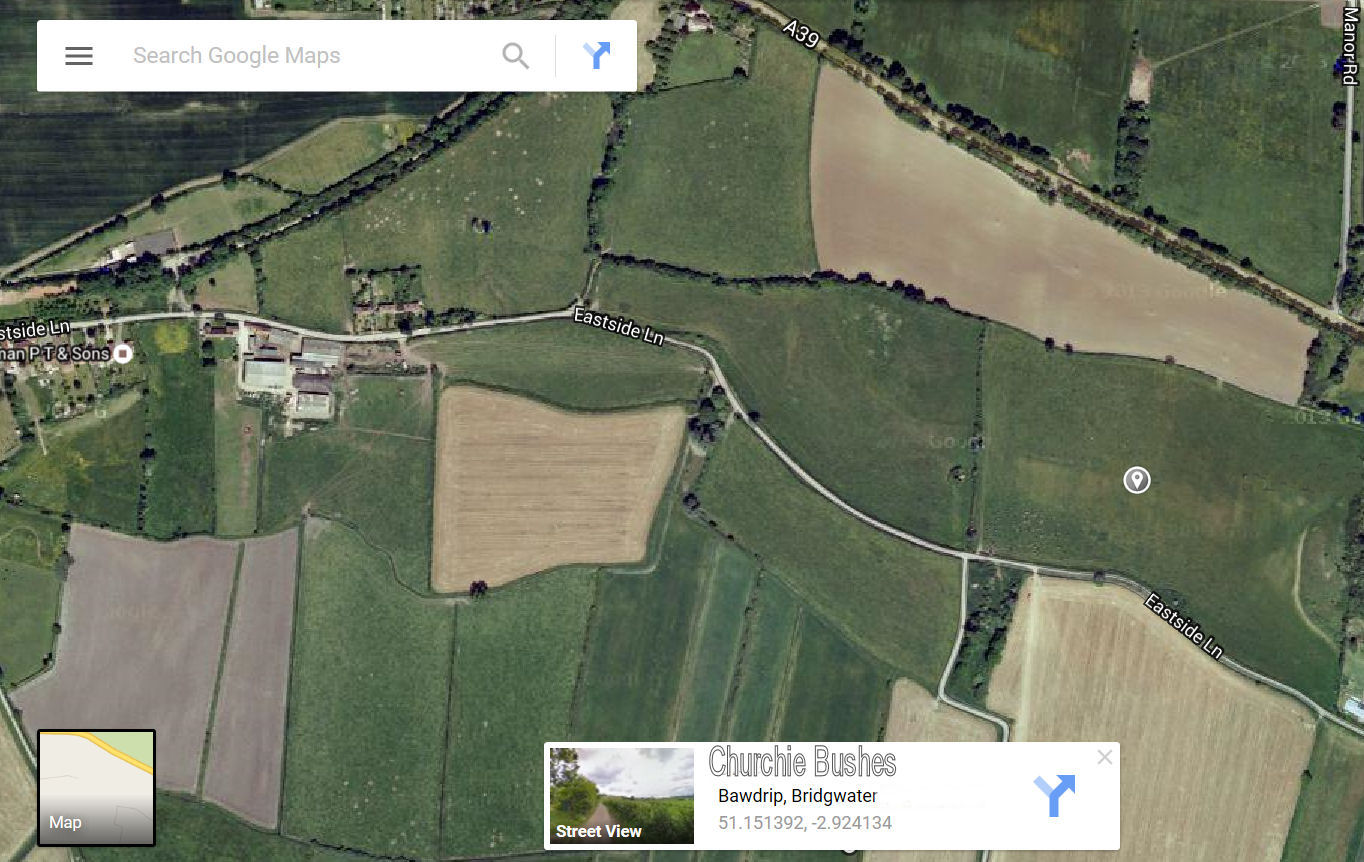 The following photos courtesy of the Blake Museum collection.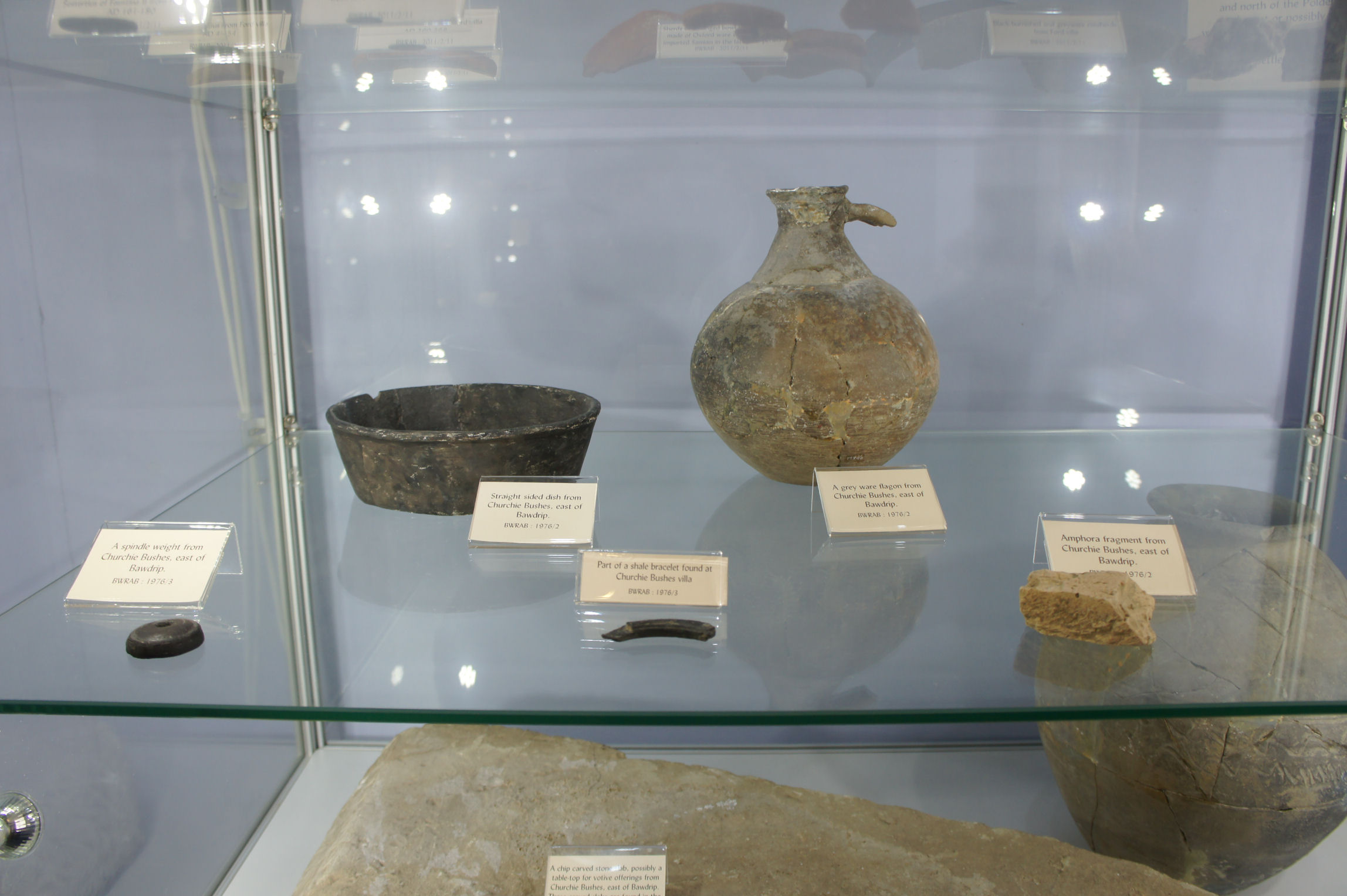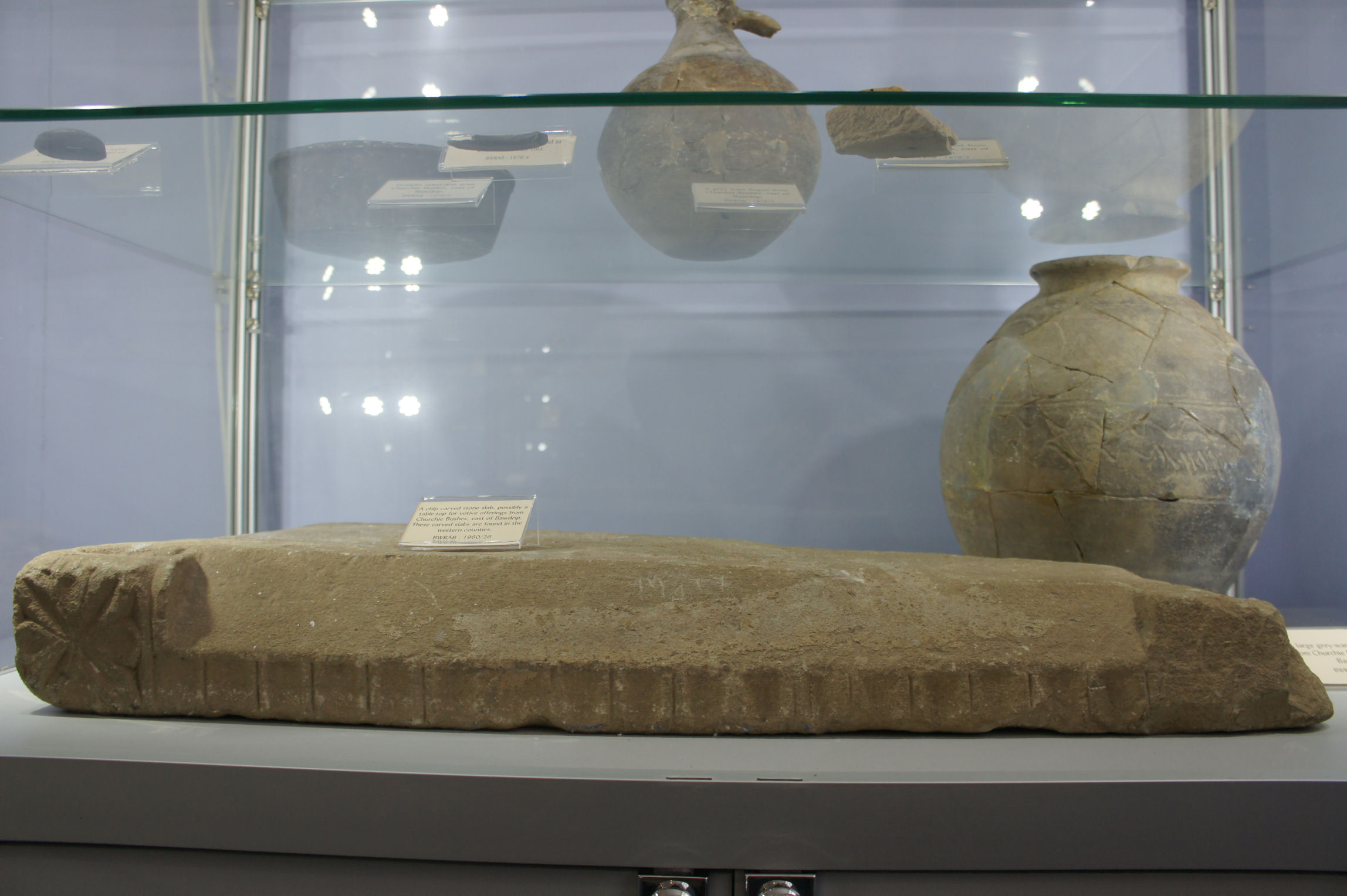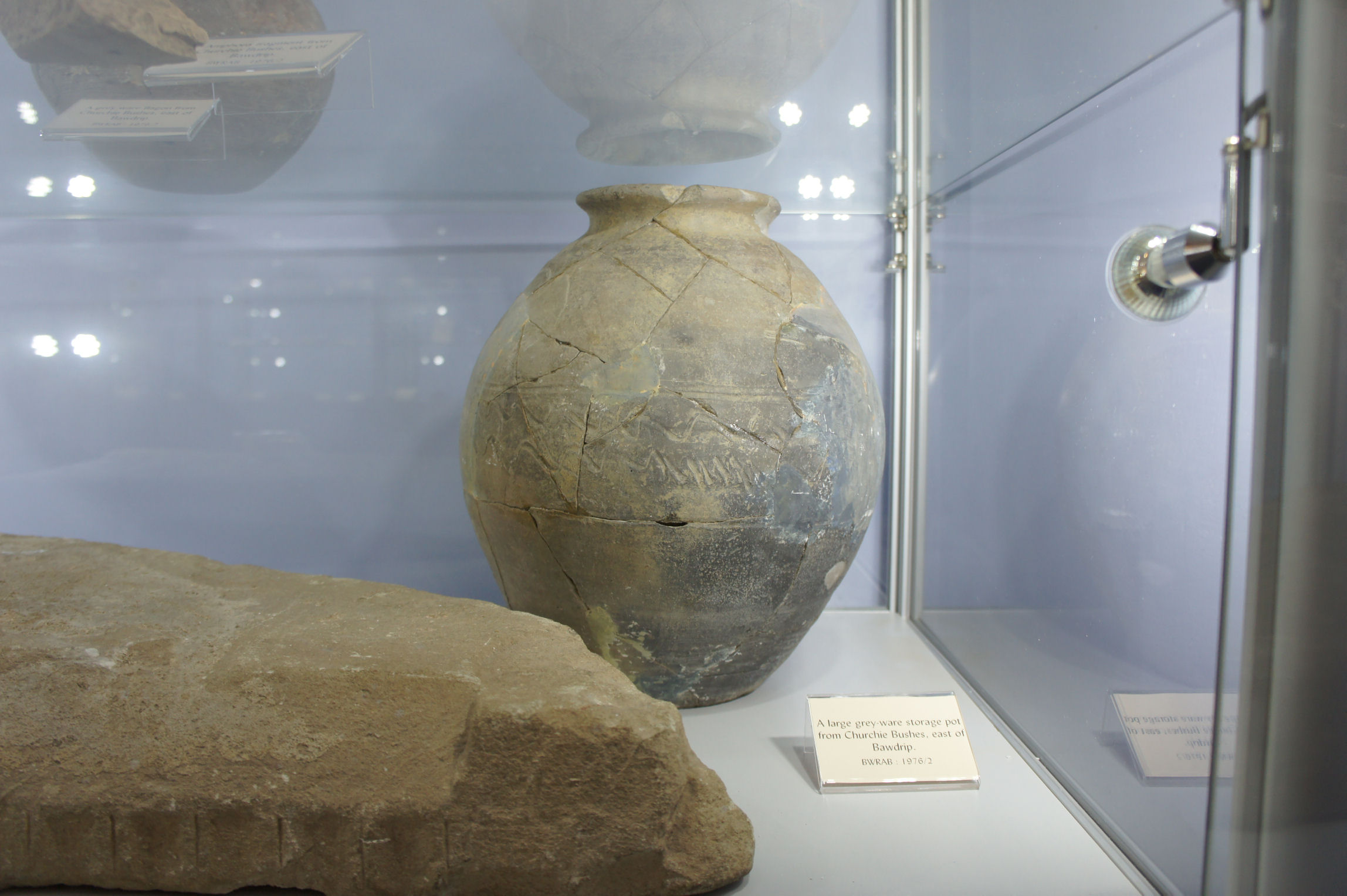 The following information courtesy of an account by STEPHEN RIPPON on Coastal Trade in Roman Britain: the Investigation of Crandon Bridge:
Roman material was found in the area during the seventeenth century. In 1670 Andrew Pashal (Pascal?), who lived in the village of Chedzoy 2 km south of Bawdrip, wrote
to the antiquarian Aubrey, describing how a tessellated pavement had been uncovered 'near the Knoll Hill' along with some coin moulds.
Much later some excavation work took place in 1939 and 1944. Various materials were found over the years including a number of coins with the earliest one dating from AD81 (Domitian) which was discovered by HS Dewar in 1939.
In 1971, before the construction of a link road going up Puriton Hill for the new M5 motorway, a fairly major excavation was carried out. The 1971 excavations at Crandon Bridge produced some 7,895 sherds of pottery weighing 122.4kg, largely dating to the Roman and medieval periods. A total of 132 coins was submitted for report in 1972