<![if !vml]>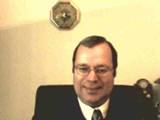 <![endif]> <![if !vml]>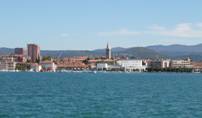 <![endif]>
Address:
Pobocna 4 - Via del Poggio 4
Koper, Capodistria 6000
Slovenia (EU)

TELEFON:(00386)(0) 56276456
FAKS:(00386)(0) 56276460
GSM:(00386)(0)31 465491

<![if !supportLineBreakNewLine]>
<![endif]>
E- mail: [email protected]

Odvetnik opravlja storitve pravnega svetovanja in zastopanja na podrocju civilnega, gospodarskega in delovnega prava, hipotekarni krediti.
<![if !supportLineBreakNewLine]>
<![endif]>
The attorney's advisory service and service of representation cover the fields of civil, commercial and labour law.

L'avvocato presta servizi di consulenza ed assistenza legale nel campo del diritto civile, commerciale, del lavoro e per la costituzione ed apertura conto corrente di una societā a responsabilitā limitata oppure individuale,servzio bancario .

Poslovne ure pisarne

odvetnik sprejema stranke vsak torek, in cetrtek od 16.00 do 18.00 ure,izven tega casa sprejme odvetnik stranko po predhodnem dogovoru,

Office hours

the attorney receives parties every Tuesday, and Thursday from 16 p.m. to18.00 p.m. o'clock,the attorney also receives parties out of the office hours by previous agreement,the attorney receives parties at any time irrespective of the time given in the first paragraph, if he is in the office at the time,

Orario d'ufficio dello studio

L'avvocato accoglie le parti ogni martedi, e giovedi dalle ore
16.00 - 18.00. Fuori orario l'avvocato accoglie le parti previso accordo.