Est. 2004

Menu
Specialties (Served with white bread and our "World Famous" sauce)
BBQ Possum Rib Sandwich $ 3.50
BBQ Possum Ribs Whole Slab $14.95
BBQ Possum Rib Plate $ 7.00
BBQ Possum Sandwich $ 2.95
BBQ Possum Platter $ 6.50
Country Fried Possum Platter (With White Gravy) $6.50
Possum Breakfast Biscuit $ 2.00
Possum Breakfast Platter (With Grits and Gravy) $ 4.75
Ronald Dog (Foot Long Possum Hotdog with Condiments) $3.75
Sneaky Snake Sandwich (Fried Bologna & Sour Pickles) $ 0.04
Side Orders
Baked beans/Potato salad/Black eyed peas/Collard greens/Mashed potatoes/Hush puppies
Onion rings/Coleslaw/Fried taters/Mac & cheese

Single $ 1.00
1/2 Pint $ 1.50
Pint $ 3.00
Quart $ 5.00
Golden Flake Chips $ 0.75
Beverages
Tea (Unsweet & Sweet) $ 1.00
Tea (Unsweet & Sweet) -1 Gallon $ 2.50
Soft Drinks (Coke, RC Cola, 7Up, Mt. Dew, Dr. Pepper, A&W Root Beer) $ 1.00
Lemonade $0.75
Draft Beer $1.00
Deserts
Sweet Potato and Possum Pie (per slice) $ 1.75
Pecan Pie (per slice) $ 1.75
Sweet Potato and Possum Pie (whole pie) $ 8.00
Banana Pudding $ 1.75
Moon Pie $ 0.75
Appetizers
Possum Tails (Breaded and Fried with dipping sauce) $ 3.00
Possum Wings (Breaded and Fried with dipping sauce) $3.99
Possum Fat Fried Green Tomatoes $3.99
Specials
Franklin's "World Famous" Possum Sauce -1 Quart $ 5.95
Friday Night All you Can Eat Possum Buffet: $8.00
Saturday Morning Football Tailgate Plate $5.99
Happy Family Possum Party with all the Fixin's (Feeds 4-5) $19.99
Roasted Possum Feast with all the Fixin's (Feeds 6-8) $ 29.99
---
Click here for: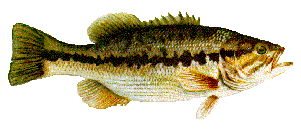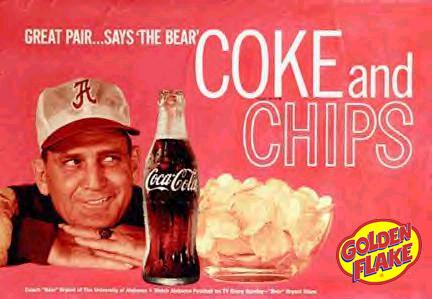 ---
Possum Links
Opossum Society of the United States
University of Massachusetts Opossum Page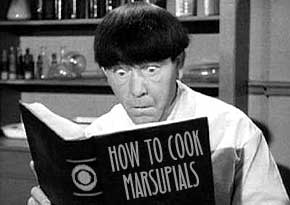 Bert Christensen's Weird & Different Recipes
Willard's Garage * Racin' Blog *
---
PLEASE REMEMBER TO VISIT OUR FRIENDS:
Dablog by DaSLOB

Jazz, rock & blues reviews

---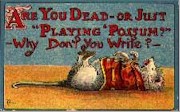 ---
Franklin's Possum Shack
Member: Possum Restaurants Association of America, Inc.
We Wash Our Hands!!!!
Quality outdoor facilities available!!!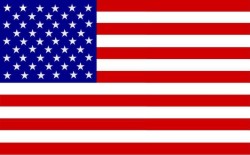 Franklin's Possum Shack is a division of Notarat Industries. Any similarity between a rat and an opossum is stictly unintentional. An opossum is a marsupial.
Any claims of the health benefits of opossum products have neither been documented, reviewed or authorized by the FDA. In fact they are almost certain to be bald-faced lies.
All rights reserved.