Farewell Party For Dan Kliman
November 9th, 2002

Dan had been a key member of the Central West End Minyan as well as a major force behind the Saint Louis Critical Mass. In Late November, he moved from Saint Louis to Oakland, California. Some friends gathered at Randy Silverstein's home to see him off.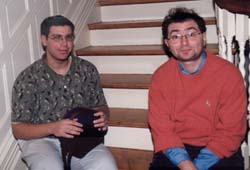 Meyer and Jacques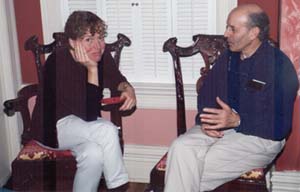 Karen with Martin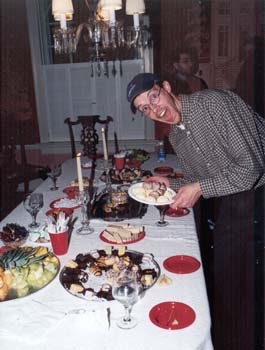 Joel is LOVING the spread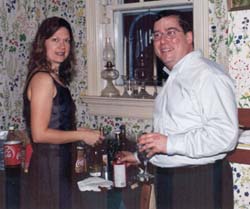 Julie and Randy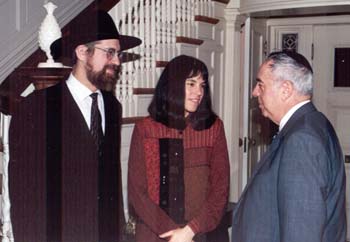 Rabbi and Rebbitzin List with Don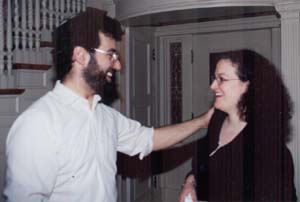 Sherri asks for some "Escape from St. Louis mojo" from Dan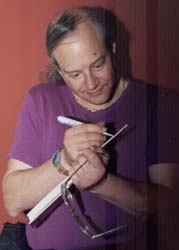 Steve signs the memories book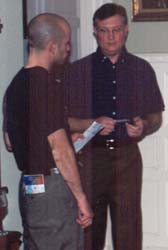 John shares Bike Rack tips with Bob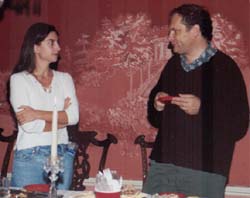 Phoebe's friends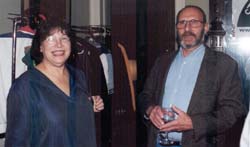 Jo and Bob Samberg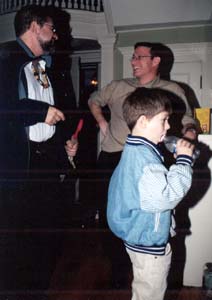 Harold and Eli Karabell with David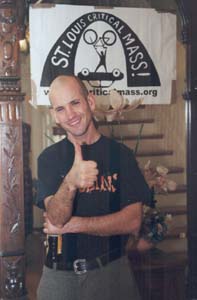 John from Chicago gives the thums up!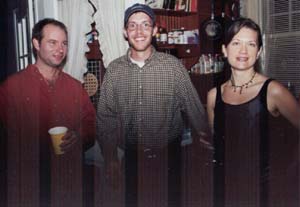 Sam, Joel, and Julie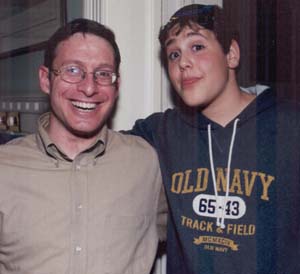 David and Irad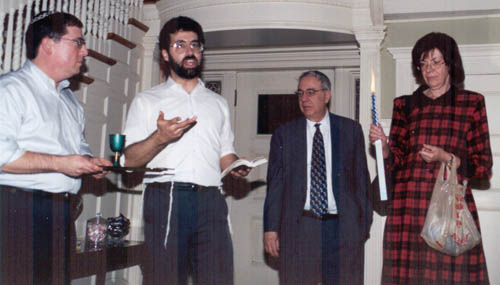 Dan Pontificates at Havdalla.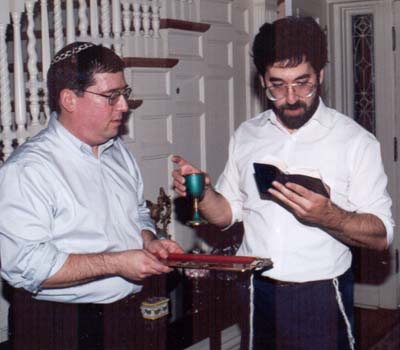 Randy and Dan do Havdallah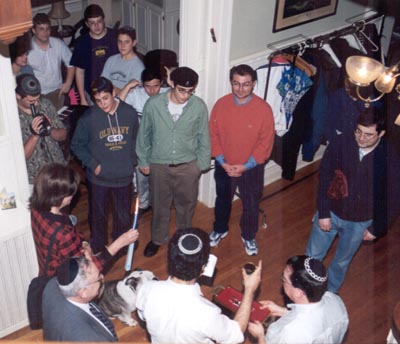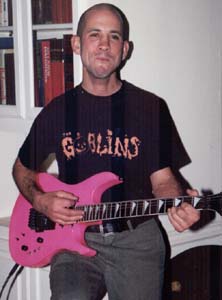 John performs two songs. Check out his music on
MP3.com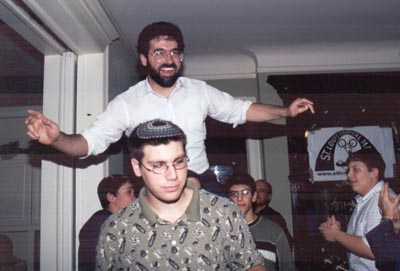 David carries Dan on his shoulders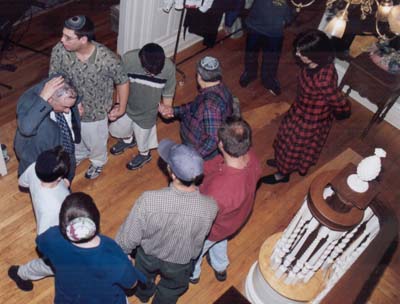 Those Dancing Fools!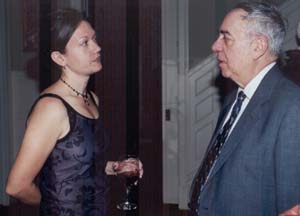 Julie with Don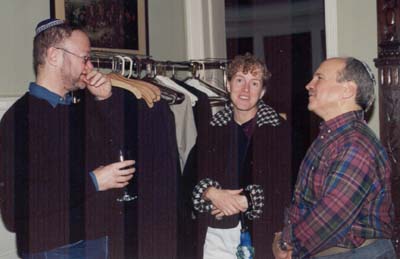 Matt, Karen, and Gary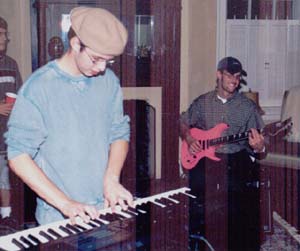 Lord Ozar jams with Joel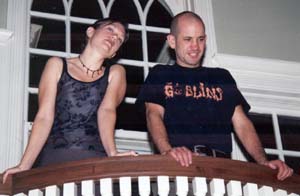 Julie and John oversee the affair.