The mothers of the Cartwright Boys
---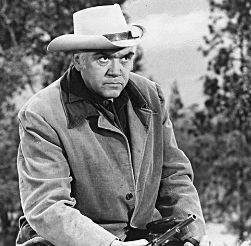 Did you know

that Ben had four sons!?



Ben was married three times, each wife giving him a son.
All three wives died leaving Ben to raise "the boys" on his own.
Each wife was as different as the sons they produced.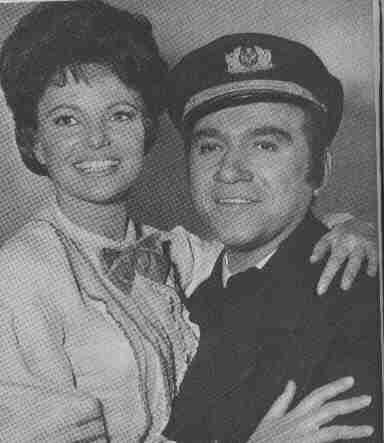 His first wife, Elizabeth (episode 65: "Elizabeth, My Love"), was a New Englander and the mother of hard-headed, serious Adam.
Elizabeth died by the birth of her son and for Ben it was the reason to leave New England and search for a new home.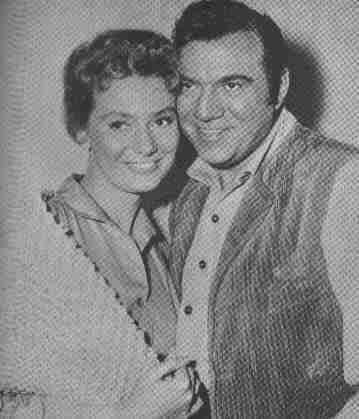 Inger (episode 95: "Inger, My Love") was Ben's second wife and the mother of the gentle giant Hoss.
Inger died during an Indian raid on their way to the west coast of America.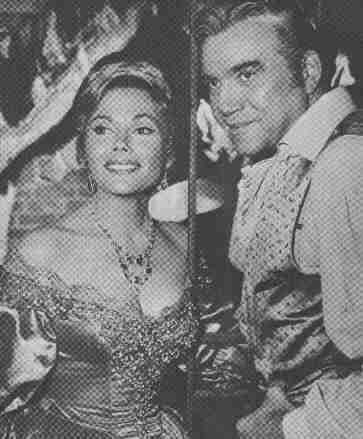 The third wife Marie (episode 120: "Marie, My Love") gave Ben his third son, the handsome and hot tempered Little Joe.
Marie is the only wife of Ben, who lived on the Ponderosa Ranch for quite some time. She died in a fall from a horse. Her grave is on the ranch, near Lake Tahoe.

At the end of the Bonanza show (episode 402: "A Home for Jamie") Ben adopted Jamie Hunter as his own son.
So in truth Ben had four sons!!

Together Ben and his sons defend the Ponderosa Ranch, their large ranch in Nevada, against all threats.


---

Ben-Lorne Greene-Cartwright sings on the record "Welcome to the Ponderosa" the story of his three beloved wifes in the song "Saga of the Ponderosa"
In Bonanza episodes you may notice, that Ben has a deep respect for his sons. On the record "Bonanza - Ponderosa Party Time" Ben Cartwright not only says it, but he also sings it!!


There is a single-CD with seven songs by Lorne Greene: "Ballad of the Ponderosa" (label: VNP-002). On this CD you find the following songs: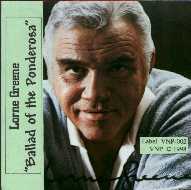 - Bonanza (With the lyrics of the ffirst Bonanza episode)
- Home On The Range (No better placce like home)
- Ponderosa (Ben singing about his wounderful Ponderosa Ranch)
- The Place Where I Worship (Lorne''s respect for nature, built by the Lord)
- My Sons, My Sons (Ben's love for his three sons)
- The Man (The Lord is always theree, when you are in trouble)
- Saga Of The Ponderosa (The story of life of the Cartwrights and the Ponderosa Ranch)



Interested in having this songs?
Please, drop me a line at this special "Bonanza" E-Mail address

[email protected]




For more CD's of Lorne Greene or the other actors of "Bonanza",
see "The Songs/CD's" page on this Bonanza Homepage