My resume
Welcome to my resume. On this website, you will find any detail you need to know about me. Feel free to contact me in case you need any additionnal information.
Personnal details
Name : Coralie Annee
Phone number : + 33 6 28 43 02 64
Email address :

Home address : 13 rue Benjamin Franklin, 26000 Valence, France
My linkedIn profil : Linkedin
Educational background
January 2021 to May 2021
International Exchange Semester
Northeastern Illinois University, Chicago (Illinois)
Remote semester at NEIU as an International Student. Major in Economics and Management
Here is the link to the home page of NEIU : https://www.neiu.edu
2018 to 2021
Double Bachelor's degree in Economics / Management and Applied Foreign Languages
Grenoble Alpes University, Grenoble, France
Dual degree combining the study of economics and fundamental management subjects with an in-depth learning and intensive practice of English and Spanish.
Here is the link to the double bachelor's presentation webpage :
Double licence Economie-Gestion / LEA Universite Grenoble Alpes
2015 to 2018
High School Diploma
Emile Loubet High School, Valence, France
Major in French Litterature and Mathematics, European English Section
Profesionnal experiences
July 2020 to January 2021
Sales clerk and cashier
Picard Surgeles (frozen food), Valence, France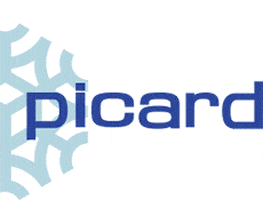 Sales, customer advice, shelf placement and checkout management
July 2018 to August 2018 and June 2019 to August 2019
Waitress and Hostess
La Plage de Lepin le Lac, Savoie, France
Taking orders, welcoming and taking care of customers.
Languages
| Language | Proficiency |
| --- | --- |
| French | Mother language |
| English | Complete proficiency |
| Spanish | Complete proficiency |
Technologies and softwares previously used
Office Suite (intermediate level)
SAP (beginner level)
HTML (beginner level)
A bit about myself
I am an exchange student at Northeastern Illinois University in Chicago as part of my last semester of a dual degree in Economics and Management / Applied Foreign Languages (English and Spanish) in France. I am currently in the process of applying for Master's degrees in french universities for next year as I plan to continue my studies in the field of management and business consulting. At the end of this two-year master's program, I hope to be able to work in a consulting firm for small and medium-sized companies.
Hobbies
I used to do competitive swimming as I was younger. Today, swimming remains one of my passions and main hobbies alongside with reading english literature novels, baking and travelling around Europe. I went to Stockholm, Sweden two years ago and absolutely loved the city and its spirit. I also visited United Kingdom, Italy and Switzerland during the past few years.
My hopes for the future
On the short run, I hope to be able to get in my dream Master's degree in a university in South East of France. Getting in this master's degree would give me the key knowledge I need to get the job that I want. On the long run, I would like to open my own coffee shop in France. I would like to own a small place where I could bake and sell cookies. With a previous experience in business consulting, I think I could be able to make this business profitable.